Sophia Stephens, a seventeen-year-old sensation, emerges as a veritable light of hope and sparkle in the world of independent music, where integrity and emotional depth commonly shine the brightest. Her debut EP, "Remnantal," released on June 1, is a stunning, heart-wrenching, and beautifully crafted musical masterpiece that addresses the profound intricacies of life, loss, and the undying spirit of hope. Sophia Stephens hails from the gorgeous city of Carmel in the United States, and she is a unique and promising talent in the music industry, with her soulful vocals, compassionate lyrics, and her touch of youthful innocence.
In the breathtakingly lovely opening of "Shadowlit," Sophia Stephens dives deep into the depths of human emotion. With lyrics that cut to the soul and create a feeling of magnetic amazement and a hypnotic sonic canvas, she weaves a narrative of pain, resilience, and the struggle to find hope in the worst of situations. Her vocals are angelic, gliding smoothly over a melancholy melody that embodies the essence of heartache. The production here is superb, producing a heavenly ambiance that envelops the listener in a divine embrace.
Opening richly with charming piano notes, "Submerge" is an absorbing journey through the changing tides of existence. Sophia's voice, gentle yet forceful, guides us through the ever-changing tides of existence. The lyrics are ponderous, asking us to consider the fleeting nature of our existence. The production is a work of art, with gorgeous instrumentation that oscillates alongside the lyrical story. It's a song that immerses you in its emotional depth, leaving you breathless and contemplative. Listening to this song is like being swept away by a calm river, while Sophia's ethereal voice serves as the guiding star, directing you on the journey of self-discovery.
"Never Spoke" offers a soul-baring look at emotions and the regrets that often accompany them. Sophia's vocals are tender and sensitive, as she bares her heart with great desire. The delightful arrangement of the song, with its engulfing guitar work, nicely compliments the theme of communication. It's an emotional rollercoaster that invites us to reflect on our unspoken feelings. The soundscapes are adeptly constructed, and the meticulous layering lends depth and complexity to the overall sound.
As the EP draws to a conclusion, Sophia delivers "Familiar," a song that brilliantly expresses the universal tie of shared human experiences, a spell she creates with her heartfelt melody. Sophia's voice takes center stage, creating a narrative of connection and acceptance with her brother Jackson's superb piano accompaniment. It's a song that reminds us that, despite our differences, there are strands that connect us all. It's a wonderfully uplifting end to an EP full of depth and emotion.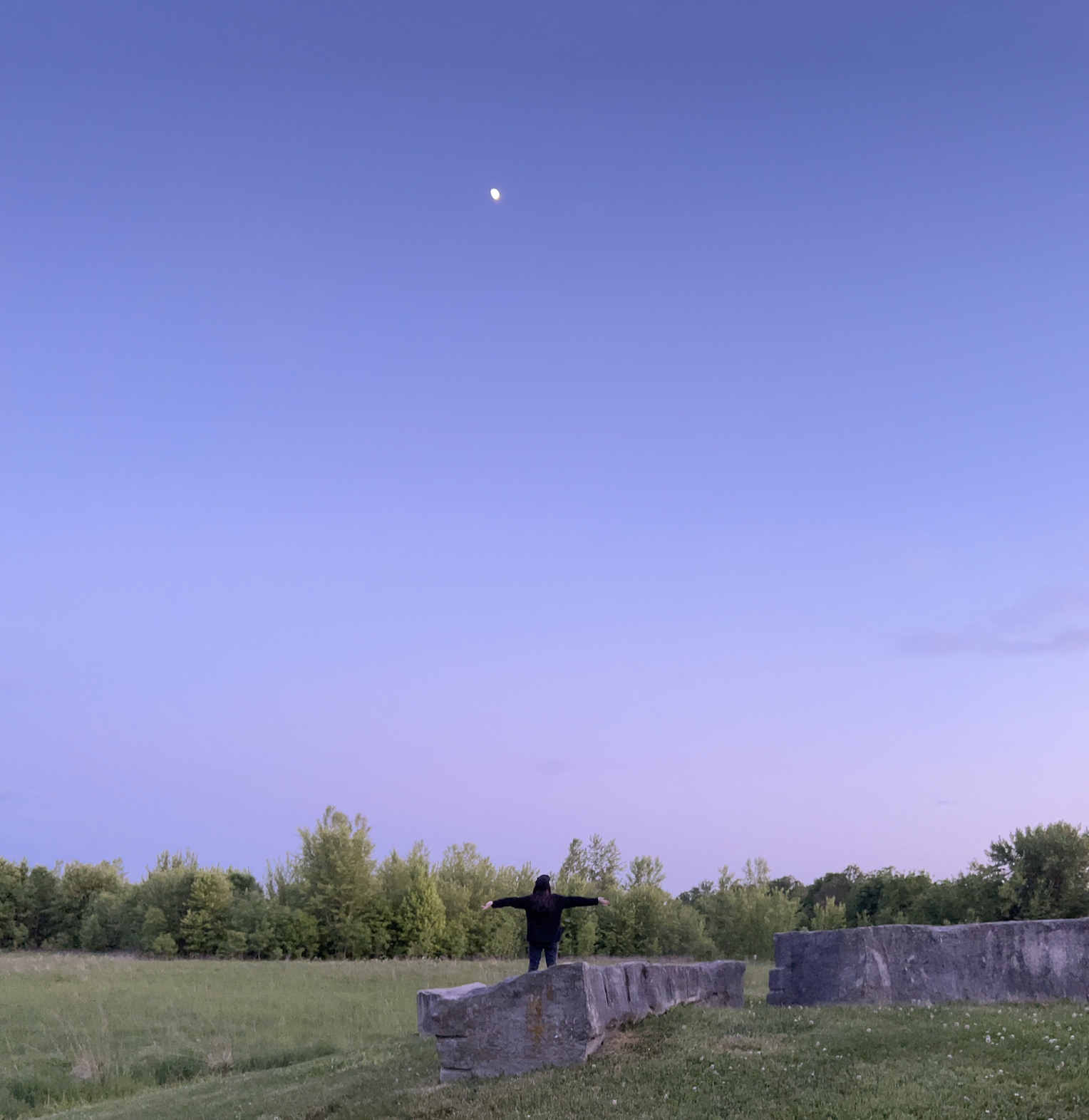 While I listened to this lovely EP, I concluded Sophia Stephens is more than simply a wonderful singer and songwriter; she's a storyteller, a philosopher, and a young artist who wears her heart on her sleeve, and what defines her is the genuine emotion she pours into every note and lyric. Her ability to channel her life experiences into music that honestly resonates with listeners is astounding. The productions are perfect, enabling her expressive vocals to shine while keeping a delicate balance with the musical arrangements. Her voice, a combination of tenderness and strength, has an otherworldly quality that is difficult to ignore. The collaboration with her brother, Jackson, gives an added dimension of authenticity to the EP, showcasing the beautiful synergy between musician siblings.
Furthermore, at the age of seventeen, Sophia Stephens has achieved what seasoned artists aim for, an astounding degree of emotional depth and insight. Her talent for creating storylines that evoke profound emotions, along with her captivating vocals and natural charisma, puts her in a class of her own. Overall, 'Remnantal' is a powerful testament to the tenacity, grace, and beauty that develop when grief and hope collide. Keep an eye on this budding talent, since her path in the music industry is only getting started, promising a future brimming with the beauty of her distinct artistry. With over 300 songs already penned, she is a prolific songwriter with a plethora of stories waiting to be told.
Listen to the "Remnantal" EP by Sophia Stephens on Spotify and SoundCloud and let us know your thoughts.
You can follow Sophia Stephens on Facebook for more information.