Hailing from Australia, Amanda Emblem is a folk, alt-country rock singer, songwriter, and musician with a particular narrative flare in her songs. Debuting professionally as a musician a few years ago, Amanda's ability to seamlessly blend genres and deliver thought-provoking thoughts through her music is exceptional, with tracks that are meticulously crafted to provide the best impact. Her most recent EP, "Power of One," released on May 5, is a five-track EP featuring a compelling blend of folk and alt-country rock songs that entice listeners with introspective lyricism and warm, wonderful soundscapes. Each song on "Power of One" offers a different and unique story and I am pleased to express my thoughts on them. Keep on reading as I delve into the nuances of the entire EP.
The title track, which kicks off the EP, sets the tone for the whole collection. "Power of One" begins nicely with a fade-in and Amanda's vocals set in straight away over gentle orchestration, and it will undoubtedly get you warmed up for what's to follow. Her voice eloquently compliments the song's topic, urging us to acknowledge our effect on society. Because this song makes a strong message about the world we live in. This song also has a captivating guitar melody that plays nicely throughout the song and is full of energy. I'd characterize it as a high-quality production with a lot of charm.
Moving on to the second track, "Empty House," I must admit I was pleasantly surprised to discover such a lovely composition created with magic to compliment the EP. With this song's reggae-like tune, bouncing acoustic guitar strums, and folk elements, Amanda's genuine vocals take center stage. She offers a wonderfully compelling narrative, owing to her passionate vocal performance and lucidity. With this song, she delves deeply into the themes of loneliness and desire. Concerning the instrumentation, it's a nice accompaniment and adds a lot of liveliness to the song. It is very catchy and will undoubtedly stick in listeners' heads for days.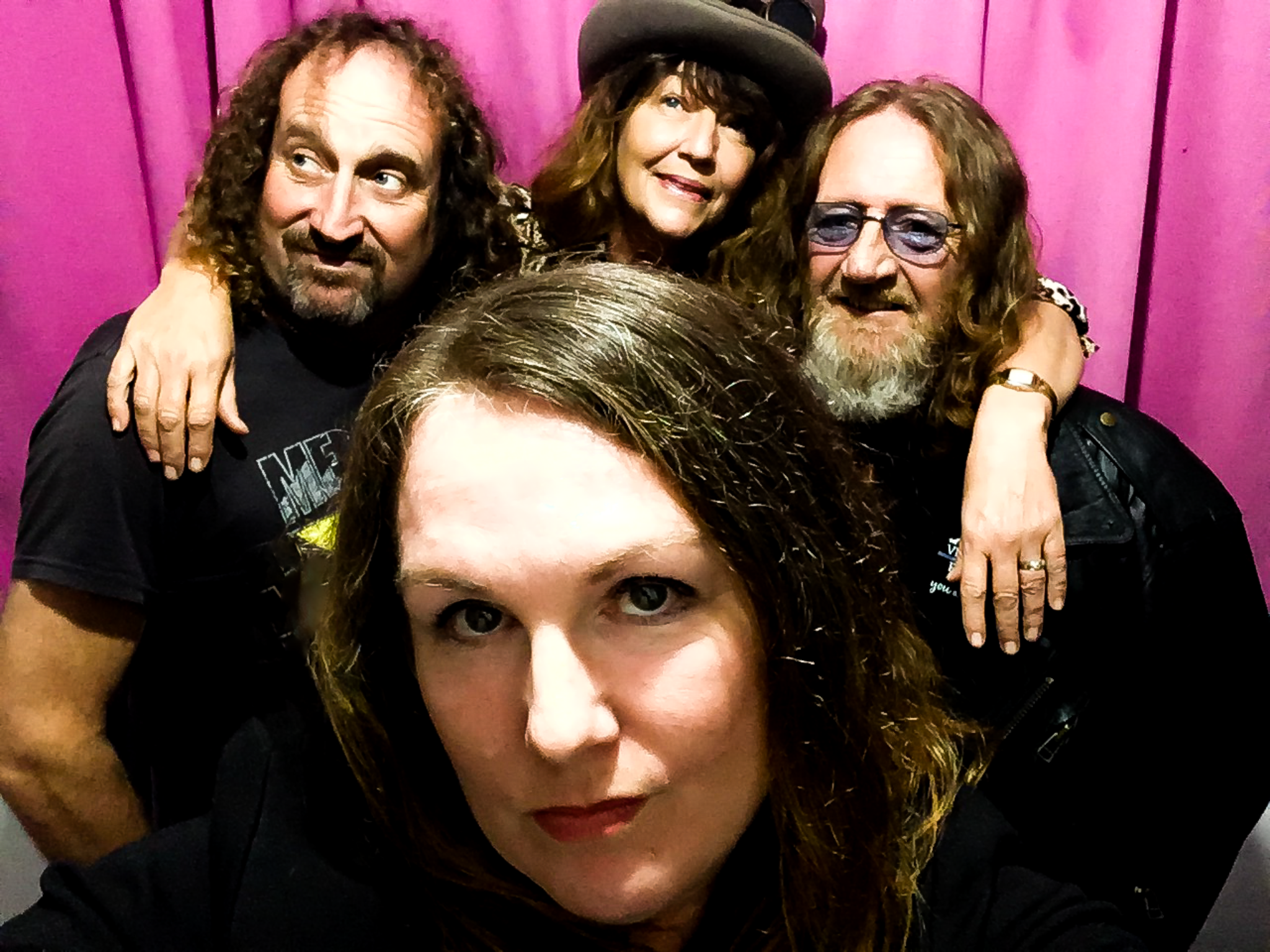 "Hang Your Hat," the third song on the EP, sets a dynamic and appealing tone. This song is a sonic feast, deep and layered, with a welcoming, pleasant mood. The acoustic parts and whistle merge nicely, creating a lovely contrast that complements the poetic topic of the song. Lyrically speaking, I feel that this song covers the concepts of belonging and security, encouraging us to appreciate our distinctive journeys. The lyrics are dense with imagery and passion, and Amanda's portrayal of her profound performance is astounding.
The fourth song, "Mitchell Creek Blues," departs from the preceding tunes. This song, sung solely by compelling male vocals over bluesy undertones and evocative guitar works, dives into the depths of emotional hardships and contemplation. It's an engaging song from start to end, with appealing beats interspersed throughout to keep listeners engaged.
The EP concludes with an acoustic rendition of "Empty House." Amanda Emblem presents a personal and stripped-down rendition of the song by removing the layers of production. The absence of embellishment allows the track's emotional essence to shine through even more strongly. Emblem's beautiful and passionate rendition catches the sense of loneliness and desire, leaving the listener with a lasting impression.
Overall, the Amanda Emblem Experiment's "Power of One" EP is a fascinating and compelling musical trip. Each track bears its weight, delving into various ideas and emotions while retaining a consistent sound palette. This album's musical direction is elite, and it holds so much potential that I'm thrilled to see what Amanda has in store for the years to come.
Listen to the "Power of One" EP by The Amanda Emblem Experiment on Spotify and let us know your thoughts.
You can follow The Amanda Emblem here for more information.