Heavily impacted by the likes of Mac Miller, Earl Sweatshirt, Isaiah Rashad, Action Bronson, and Kendrick Lamar, Pheonix-based UG is one of the most talented performers who has affected my personal musical preferences, particularly hip-hop irrespective of the fact that he is new to the industry. He is one of those rappers that you grow addicted to with each track you listen to, as he has done with "U HAVENT BEEN YOURSELF LATLEY," a 15-track album that showcases his lyrical ingenuity. This is his first album, which was published on August 5th, of last year, exposing us to a fresh face of rap and hip-hop.
The album's opening track, "40 DOLLAR SALAD," begins sublimely with a calm piano melody amid a hard-hitting 808-driven beat and hi-hats notes that spotlight the instrumentals. This is a song about UG's encounters, and the way he expresses it with such a seamless flow may cause your heart to flatter. The second track, "AFTER DEATH," is a must-hear if you like dark music since it conveys the concept of life after death. This song has its flavor and a definite feel to it that will instantly overwhelm listeners. The instrumentation is terrific, and UG's vocals are ideal for the music. The mellow vibe truly highlights the sounds. The third song, "BAD ADVICE," opens with instrumentation that would appeal to everybody. It's an excellent example of an infectious and unique hip-hop song owing to the style of the music and UG's intriguing vocals. The percussion, melodies, and smooth flows are all incredibly appealing.
"BORN," the fourth track on the album, is a breath of fresh air. It begins with a captivating beat that is pretty gratifying to listen to, followed by a delightful ambiance that elevates the entire tune. Its inclusion of great male and female dialogues propels it to the highest rank. The fifth track, "DAY DRINKING," will lead you into a state of absolute happiness. UG's wispy vocals and serene backdrop are very pleasant, with just enough adrenaline to keep you enthralled. This song also highlights UG's past life, when he used to day drink. On the sixth track, "DONT STRAY," a male vocal that begins like a dialog opens the song before we are impressed by UG's passionate vocals and the magnificent instrumentation that accompanies it. This music will have your head pounding to the beats and singing along to catchy lyrics and melodies that will stick throughout your thoughts.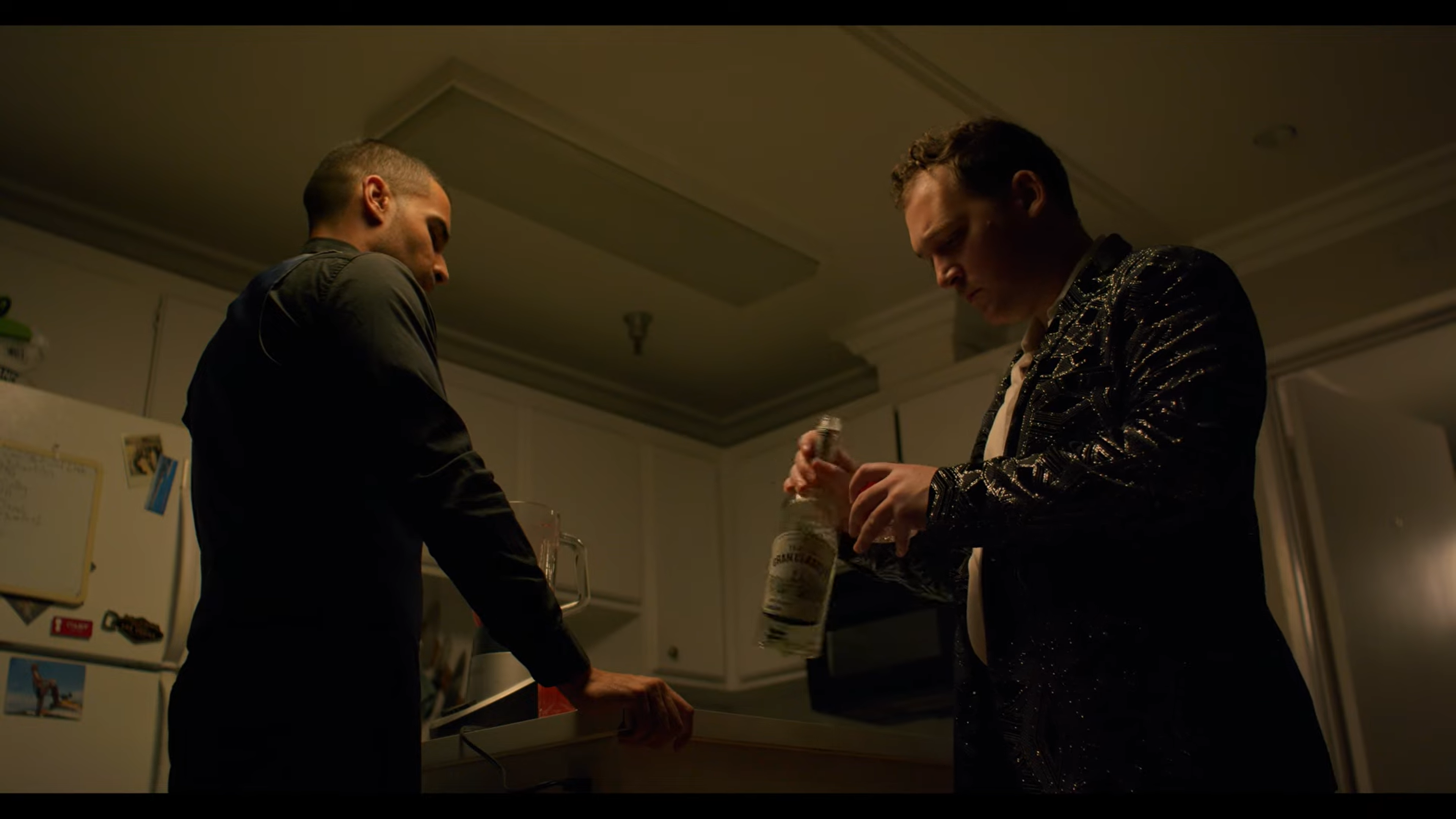 "A SIGHT TO SEE" is an awesome song to listen to. It's the seventh track and it begins with a mellow pace and a profound keyboard melody that captures the listener's attention right away. His flows merge in easily over the tune due to his silky husky voice and almost ravishing delivery. "HOME BREW" is the album's eighth tune and the first featured track with Brando Beano. It's a mellow track with a chill vibe instrumental that meshes effortlessly with both rappers' smooth flows. Their vocals are the sweetest and sound the sweetest. They both delivered amazing performances. The ninth tune, "LEBANESE FABRIC," is the second featured track with the same artist and is similar to its predecessor except this time the pace and instrumentals are a little faster. It's a song about rudeness, and the two rappers worked their magic once more.
Moving on with the album, the tenth song, "MYSTIC MANGO," is just stunning and  I enjoyed how it comically introduced itself. The beat and drums create a grounded and appealing vibe, while UG's vocals and arrangement fit well. The frosting on the cake is the addition of many wispy undertones. "NEVERMIND," track eleven on the album, has a hip-hop flavor to it and opens with some exceptionally rare-sounding pads that fill the song with plenty of sweetness. UG's vocals are executed with precision and expressiveness. Track 12 "NOT A CLOUD IN THE SKY" has punchy kicks, mesmerizing hi-hat rolls, fascinating vocals, and lovely sounds that will keep you gripped from beginning to finish. Second views and sensual notions are addressed in this song.
"RUN IT BACK" is track thirteen, and I was immediately taken with the vibe. It is without a doubt one of those songs that demands a standing ovation. It's musically captivating, and I like the way UG presented it. The beats are excellent and precisely complement the melody. "STAY INSIDE," the album's final but one track, is likewise a banger. UG delivered a fluid rapping with his vocals that would send everyone listening thrills. Finally, "TOUCH" closes the album, and I believe it had the right amount of vigor to do so. It's hypnotic and would have anyone bouncing to the mid-tempo rhythm simply because it provides an appealing vibe that makes you want to swing along. UG's voice is really comforting, and it is without a doubt a pleasure for me.
Overall, "U HAVENT BEEN YOURSELF LATLEY" is an album that I would suggest to everyone, particularly hip-hop enthusiasts. It's a one-of-a-kind piece of art from UG, and I'm positive he'll accomplish a lot with it. Every song on it is unique in its own way, making the album a delight to listen to. In addition to being well-produced, UG provided incredible performances on each song.
Listen to "U HAVENT BEEN YOURSELF LATLEY" by UG on Spotify or SoundCloud and let us know your thoughts.
You can follow UG here for more information.