Jay Roecker's musical acumen takes a gripping turn in the genre of electronic symphonies with his latest bilingual Spanish and English single, "Mi Amor (I Had A Dream)," an impressive addition to his album "Electronic Symphonic." "Mi Amor (I Had A Dream)", which was released on Friday, July 21st, 2023, is an enchanting blend of atmospheric synthesizers, beautiful melodies, and soulful vocals that takes you to a realm of armor and enchantment. As an admirer of Jay's music, I encourage you to plunge into the enthralling world of this song, where dreamscapes meet the desire and the heart's craving is placed against a backdrop of future magnificence. Let's get started.
From the opening notes, you are taken to a dreamscape where emotions tumble like the winds of fate. The hazy voices and Roecker's harmonic synthesis of ambient synthesizers and dreamy melodies open the door to a realm where hearts beat in unison with the pulse of the universe, with ethereal tones and fascinating melodies that swiftly draw you in. Jay Roecker's vocals soon take over, crafting an appealing groove with his rare flow. Roecker's performance is nothing short of enthralling, thanks to flawless execution. It is effortlessly done, and his passionate voice reflects the depth of the song's emotions, bringing you in seamlessly. Jay Roecker's creativity, which has become a hallmark of musical cleverness, shows brilliantly as he smoothly intertwines English and Spanish lyrics, capturing the multilingual beat of emotions. When it comes to instrumentation, Jay Roecker's talent for creating elaboratory auditory tapestries that move the spirit is on display with the merging of symphonic elements and electronic beats. Each note is a brushstroke that paints a canvas of raw emotions, and each beat is a heartbeat that echoes the rhythm of love.
Speaking of the premise of "Mi Amor (I Had A Dream), it appears to be one of the most captivating components of the song. Roecker's talent shows through as he delves into the exacerbated interplay of love, desire, and guilt. He imagines himself grabbing the affection of someone who is already in an ongoing relationship, generating a compelling tension that inspires interest. The lyrics depict a journey into unexplored terrain where emotions are raw and unabashed, evoking the beauty of unforeseen connections. Jay's vocal range smoothly covers the melody's highs and lows, resonating with the story's emotional peaks and troughs. His delivery is genuine and vulnerable, allowing you to sense the raw urgency of his emotions.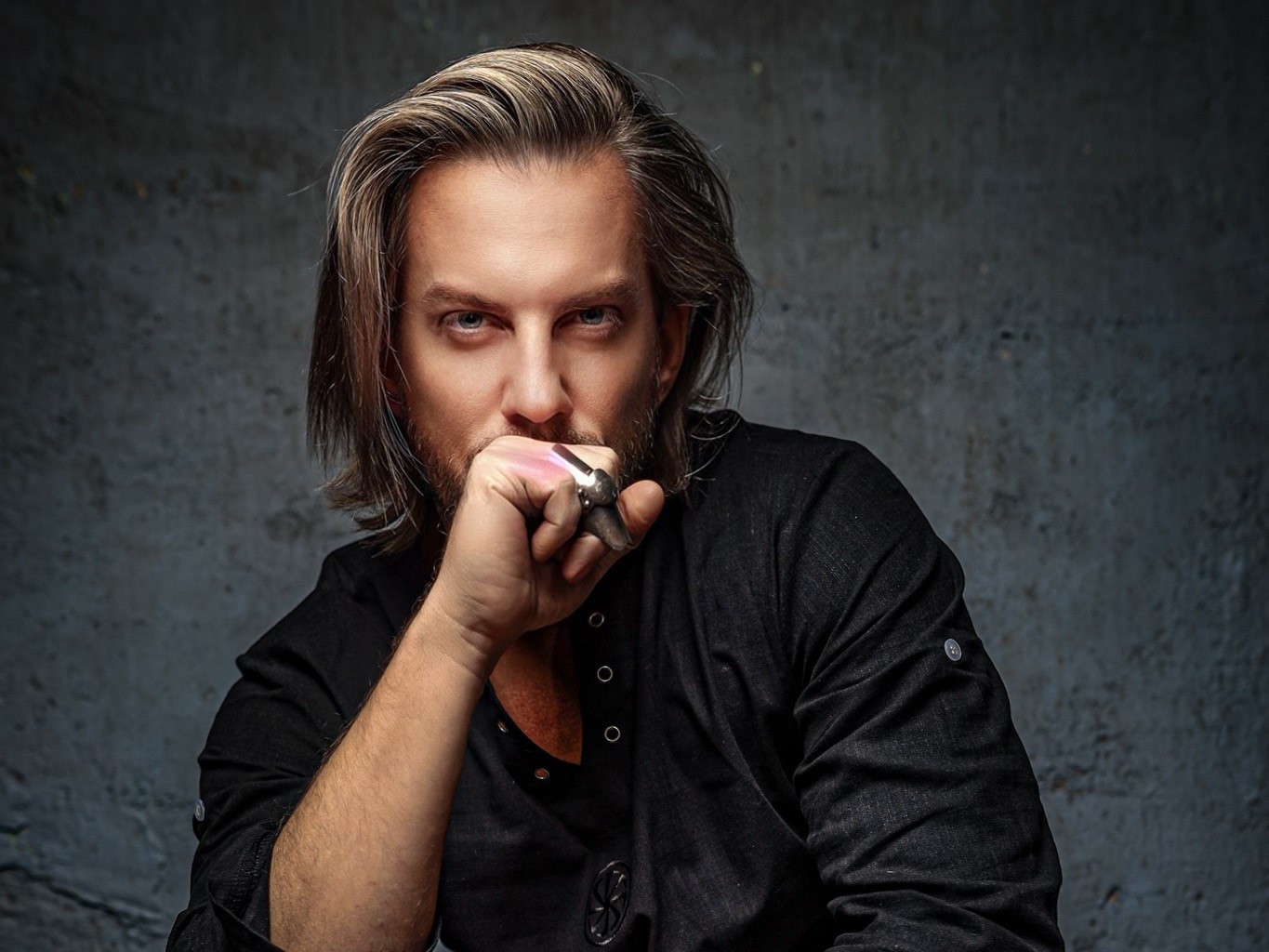 The song is accompanied by a visual delight that takes you on an adventure through a futuristic dreamscape. Roecker's creativity is on full display as he imagines a universe that blurs the barriers between truth and fantasy. The video is a visual feast, encapsulating the spirit of the song's concept through compelling imagery. The contrasting effect of futuristic features against the backdrop of an emotional plot produces a setting that connects decisively with the song's lyrics. The fundamental concept of the video, in which Roecker imagines pillaging a person from his lover, serves as a striking illustration of the song's concepts. The images expertly reflect the inner turmoil and confused emotions portrayed in the lyrics, creating an arresting portrayal of a love that transcends ordinary limits.
Overall, "Mi Amor (I Had A Dream)" proves Jay Roecker's talent to create music that not only entertains but also reaches the heart. The song's lyrical profundity, along with its creative sonic fusion, secures its place as a notable piece on the "Electronic Symphonic" album. The music video adds to the experience by transporting the listener to a realm of futuristic romance and cryptic desires. Roecker's talent continues to push boundaries and explore untapped realms of human emotion, making "Mi Amor (I Had A Dream)" a must-have for any music fan's playlist.
Listen to "Mi Amor (I Had A Dream)" by Jay Roecker on Spotify or SoundCloud, watch the video with the above link, and let us know your thoughts.
You can follow Jay Roecker here for more information.