Xander Moon, 21, from Anthering, Austria, is a one-man band influenced by Frank Ocean, Joji, Kenna, Kendrick Lamar, Sam Smith, and Prince. He does everything on his songs, from composing to production to mixing, which is a remarkable indication of what a genius he is. On November 6th of this year, Xander Moon released "Hi-Fives," an incomparable, emotionally charged song that reveals his talent for crafting brilliant music in compelling ways.
With a total running time of 4 minutes and 11 seconds, "Hi-Fives" begins with an atmospheric synth and a sprinkling of piano melodies with a soothing mood that delights us with Xander Moon's alluring vocals. They sound awesome and smoothly complement the song's flow and in just a few seconds, some lovely riffs join the other elements to make the song seem fuller whiles things speed up a bit. The lyrics of the song are direct and honest from the core with seamless flows that transition spontaneously and conveniently making the song more appealing. Every element is perfectly placed and gives off a lovely atmosphere. The songwriting is awesome, demonstrating Xander Moon's exceptional and renowned ability.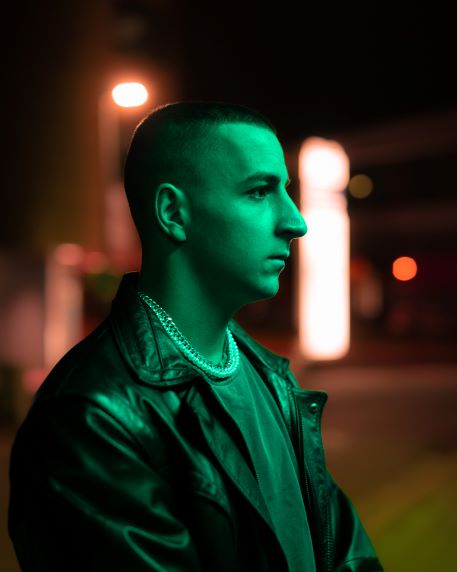 In terms of the song's relevance, it's a beautiful song with a sad background and very personal as Xander keeps reminding himself of the finest of flashbacks that he cherished with his companion. And thus, "Hi-Five" is a song that relates the narrative of how to deal with a shattered infatuation and how to get through it, particularly the anguish and sadness that comes with such a circumstance. Including Xander's marvelously distinctive vocals that loop around the stunningly soulful harmonies, this piece invades our emotions with its theme.
Overall, Xander's vocals drive the music and create an exceedingly peculiar delivery that provides a thrill of tenor and intensity while keeping the tone steady. "Hi-Five" strikes the perfect balance of musicality and eloquence. The beautiful yet basic guitar strumming and piano melodies throughout establish a relaxed environment and lend some depth to the captivating melody. "Hi-Five" is a superb piece from start to finish and I enjoyed every second of it.
Listen to "Hi-Fives" by Xander Moon on Spotify or SoundCloud and let us know your thoughts. Cheers!
Notable Lyrics
Love,
Baby I know it's been a minute, hope we will meet again in heaven
Could you turn around?
This life's beyond my thought and I can't change the rhythm
Love you for who you are and not what you've given
You can follow Xander Moon here for more information.