Becca Starr is a Glasgow-based artist who has been active in the hip scene for some years. Her musical path is one to be admired. Becca has launched a new album titled "Speak No Evil," which was released on August 19th, 2022. She was in charge of the album's production, recording, mixing, and mastering.
"Speak No Evil" features ten stunning songs that make up a whole album, a total run duration of 41 minutes 35 seconds, and some singles on it have already received encouraging Spotify listens. Join us as we go into the specifics of each song on the album.
The album begins with "Intro (Warm Up)," which is influenced by The Streets' conversational, stream-of-consciousness spoken word approach. A typical Becca ramble. Standard pattern aimed at assisting the audience in determining who this blue-haired bint is. The production is meant to seem like an orchestra warming up, but it's Becca Starr and The Rockets! Everything is done by hand, with a steady groove and a reflecting undertone.
The album's second hit, "I Forgot," is the most introspective. This song reflects on past difficulties and achievements, as well as the ever-present lurking gloom that, depending on their trauma, tends to accompany certain people from infancy into adulthood. It's scary to be an adult and yet feel like a terrified child at times.
The following song, "Tides," dives into personal problems such as climate change and fear of totalitarian leadership. It compares the increasing "Tides" to the growing lack of evidence to reject climate change and the ongoing annoyance with those who do oppose it. Becca predicts that water will be the planet's undoing, due to the human race's refusal to accept the harm they continue to cause and the lack of effort taken to remedy that havoc.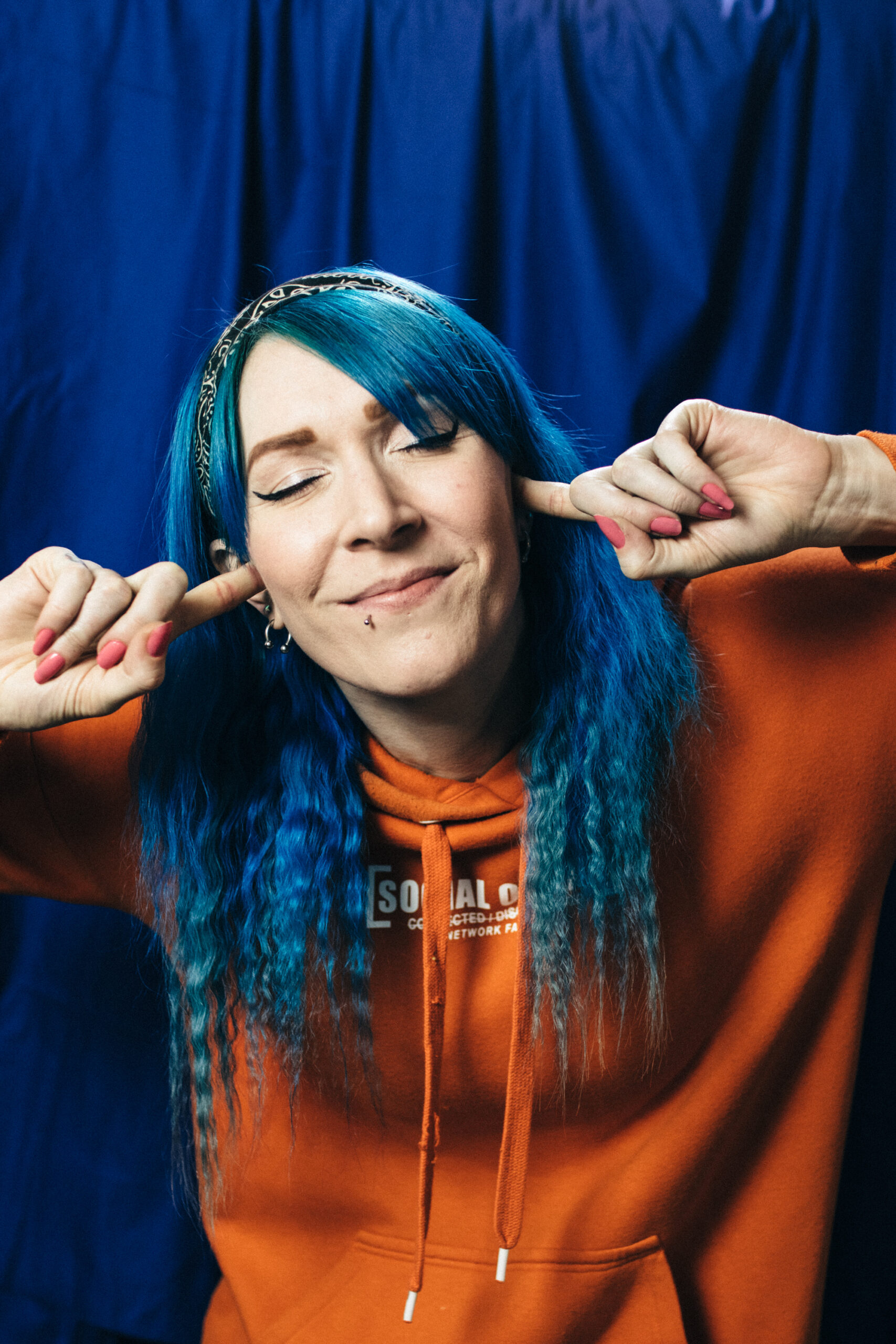 The fourth song, "Fear of Death," seems like a love song, and it is, in a way, but it is a love song to the elements of Becca's ego that she knows are toxic, selfish, and immature. To expand, you must occasionally loose skin and features that do not represent your growth. You must also sometimes rid yourself of persons that reduce or impede your growth. It's a dramatic, orchestral-led track full of emotion and sincere self-criticism.
The fifth song, "I'm Still Breathing," is a clear representation of Becca's anger with her local hip-hop culture and her distaste for over-opinionated side-liners who offer nothing but say a lot of hate. This track, fiercely protective of her community and colleagues, is a straightforward "sit down and shut up" to individuals who aren't contributing to the scene as a whole and behave out of self-interest. The driving drums were designed to look like Scottish battle drums.
"ITSDARKUPTHERE" follows, and this is a significant spoken word piece. This was practically a message to herself and much of her audience, written the day after a cherished friend died by suicide when Becca herself was facing the effects of a severe anxiety condition and consequent suicidal thoughts. Sometimes it's gloomy up there in your head. But you are a shining beacon. Even though it's dark up there.
Becca's seventh song on the album, "I'll Carry You (Bro)," includes Gluco and Kid Robotik. This song is about the magnificent chosen families who assist you pull yourself out of whatever personal hole you may find yourself in. Becca's overall impression of the Scottish hip-hop community is that she is an adopted sister to tens of brothers. This track reflects her community links that are more closely related to a familial connection. A groovy, joyful boom happy beat drives a vow to be there for each other.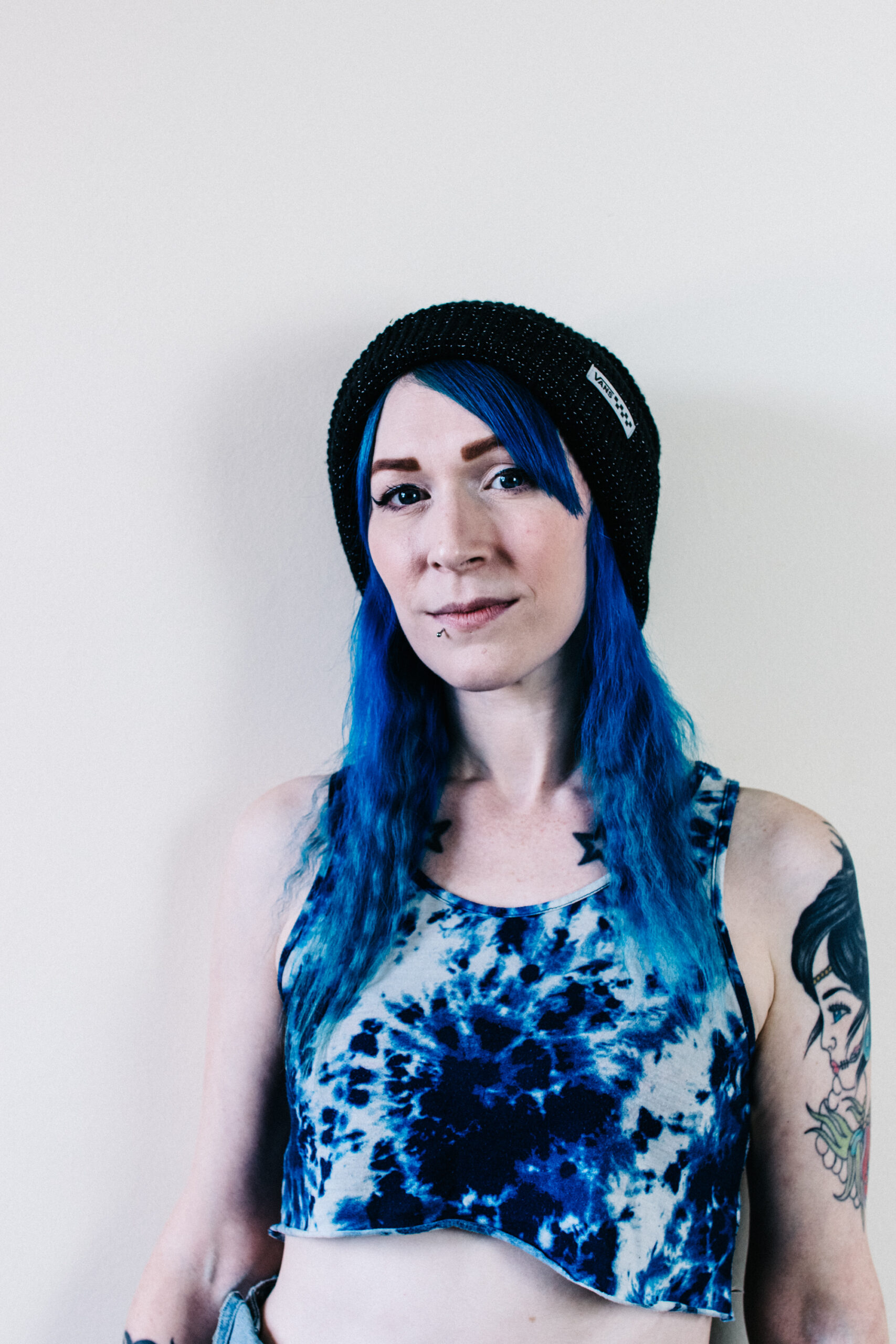 "First Step" is a track that is a mental breakdown of hyperactivity and is the eighth single. A rant and rave with lyrical and melodic annoyances and a jazzy-bass-driven rhythm. Musically and philosophically, it is in a class by itself. The frenzied lyrical circling is the beginning of the significant shift you know you must do to better yourself. While simultaneously criticizing those you hope would change. However, you can only alter yourself. In more ways than one, it is hefty.
"Half of Me," the album's final but one song, includes Wee D, Becca's long-time collaborator, and friend. This track is about dividing oneself into two sides, good and evil, and assessing your characteristics. It's almost like an internal conflict between good and evil. The music is dramatic and orchestrally led once more, which further adds to Becca and Wee D's performance on this track, one of Becca's personal favorites on the album.
The last and title tune, "Speak No Evil," acts as a review of the entire album as well as the experience of coping with mental health difficulties. You must constantly persevere and cultivate the natural resilience that we all possess. We believe in ourselves and each other. And we can't rely on other people to keep us happy. You may feel as if you are drifting away from yourself on occasion, but tides return, and so will you.
Overall, Speak No Evil is an exploration through the peaks and troughs of what makes me tick, makes me think and makes me suffer. It's groovy for a reason, no matter how crazy the world gets, it's still beautiful. It's still groovy. And the same should be said for every human life. Accepting the beauty and growth to be gained through adversity and pain, sometimes makes you a happier, healthier and stronger individual and ultimately, of more use and resource to others who may be suffering. Or struggling.
The tracks had huge effects on the hip-hop genre in terms of arranging and production, and the tones employed to make the melodies sound fascinating. The album also includes subtle Hip Hop beats, which add to the whole listening experience. The album does in fact, take up and handle an authentic story from Becca's personal life.
Listen to "Say No Evil" by Becca Starr on Spotify and let us know what you think.
You can follow Becca here for more information.