Ceyeo is a Chicago-based independent musician that writes varied, sophisticated, emotionally complex songs that disrupt rock and pop tropes with an approachable alt electronic rock sound. This is a musician who blends electric guitar, bass, drums, and synthesizers with unusual instruments to produce music with an approachable sound. The success of his debut single "u can't hide" includes over 100,000 YouTube views, and he returns with the 10-track album "Machine Learning," which was published on August 5, 2022.
"Machine Learning" was created and began production in September 2021, after the conclusion of the Covid pandemic, and it begins with the lead single, "Broken." This song is about all forms of relationships, whether they are familial, professional, or personal, and how they may start nice but turn into a destructive influence over time. When this happens, the best way to go on your journey may be to move ahead gracefully and eliminate the unpleasant factor from your life.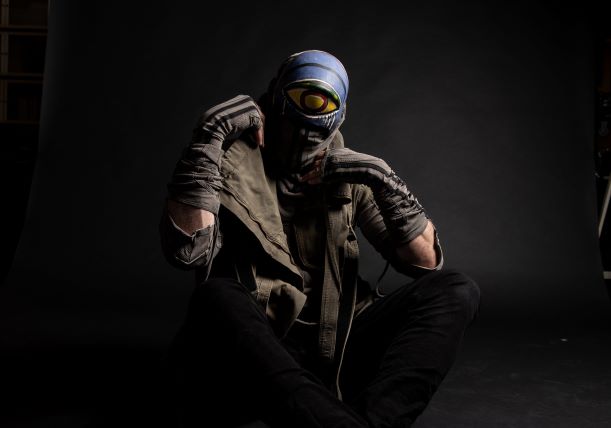 "Salana" is the album's next single. Ceyeo's distinctive melody and vocal rhythm grasp this tune, and the groove evolves to a quicker beat. The song employs a lot of tension in the chords and melodies, and the drumming has a lovely resonance.
The next track, "Trying," is about a person who is burdened by the rejection of their sexual identity. It's a serious issue, yet the song isn't depressing or pompous. It has a trap-style snare rhythm, a hefty bass line, and R&B vocals, but at its heart is a large, dramatic string arrangement with cellos, violas, and violins that works nicely together.
"Let's Go Out" is the fourth single, and it expresses hope that the epidemic will not stay forever and that life will return to normal. The song evokes thoughts of optimism, which are wonderfully conveyed by the brilliantly designed soundscape and immensely rich production. While the album's sixth single, "Not Better," offers the perspective of a person suffering from mental distress.
The album's subsequent songs maintain the theme of balance, with a mix of enthusiastic delight and redemption in the fifth song, "Summer Love." There are also darker themes, such as death, in songs like "Tops," the eighth song, and "Generations," the album's last hit. As well as various tracks advocating for social justice, such as racism on the eighth single "'U Can't Hide," the LGBTQ+ community's difficulties in "Trying," and Ceyeo's view on corporate greed on the seventh single "Opportunity Cost."
The album is full of vitality and dynamic energy, making for a fascinating listening experience. When there is darkness surrounding, the album's tone provides the listener with a sense of optimism. It will be fascinating to see what additional sceneries Ceyeo creates throughout this artistic trip.
Listen to "Machine Learning" by Ceyeo on Spotify and let us know what you think. Cheers!