Karen Harding is a Melbourne-based artist, and following the passion and excitement generated by the first single release of her upcoming EP, "I've Got A Secret," she has released the second single, "Til The Ocean Meets The Shore," which also appears on the four-track EP and will be fully released in October of this year. However, "Til The Ocean Meets The Shore" was just launched on August 5, 2022.
"Til The Ocean Meets The Shore" is an acoustic guitar-based piece that was recorded and produced by Joshua Hennessy of Pivotal Music in Melbourne but was composed during the Melbourne Covid lockdowns with just Karen and her guitar. Harding's untainted voice brings the lyrics to life, drifting past as the pleasant melody keeps us fascinated. The song's delicate beat is exactly right, not overpowering the rhythm section and equally significantly, Karen's vocals.
Karen Harding's outstanding composition is evident in the song's unique sounds and gorgeous, heart-touching melodies, as well as profound and insightful lyrics. The song began with an acknowledgment of how far she (Karen Harding) has gone since she began, and then when the chorus begins, the song vows that we will not give up, but will keep going to get to where we want to go. The composition is seamless and engaging, and Harding's vocal performance mirrors the tone produced by the lyrics as well as the production elements.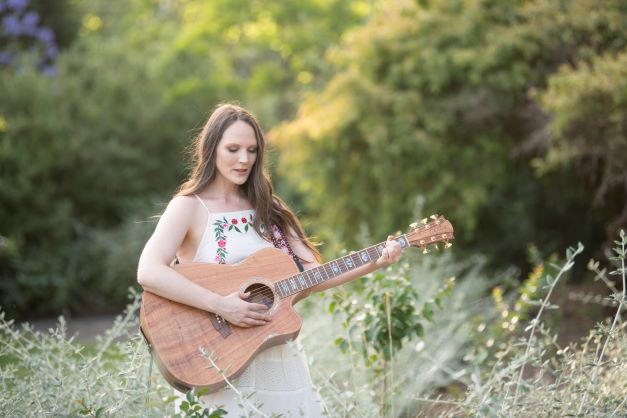 Every component of the music is perfectly synced with one another, resulting in a very harmonious sound that shows how she reimbursed meticulous attention to every single and invested a great deal of time into constructing and crafting such a magnificent composition.
Karen has grown tremendously in her foregoing and name, having won the November 2021 Bendigo Bank-sponsored Independent Songwriter Talent Show on Radio Eastern FM in Melbourne, Australia, for her single, 'Anxiety,' Top 10 winner for the World Songwriting Awards, for her single, 'Something Special,' and a nominee for Best International Artist on Crags Radio Independent Artist Awards in February 2022. Karen Harding's work has recently received notice and airplay on Bree Noble's 'Women of Substance' podcast, as well as internet radio shows such as 'Good Music Radio,' 'DTong Radio,' '382 Radio,' and 'Eagles Nest Radio.'
Listen to "Til The Ocean Meets The Shore" by Karen Harding on Spotify and SoundCloud and let us know what you think. Cheers!