Darren Marais, a singer, and composer from Centurion, South Africa, is earning a name for himself in the South African recording industry with his catchy and exceptional compositions. Dropping tracks from year to year that made him feel like he owed his fans a lot more than what he was giving out, Darren finally gave his audiences something to cling onto with "It's About Time," his debut EP with six stunning pieces lasting 16 minutes 53 seconds. "It's About Time" was published on December 16, 2022, and consists of songs with highly relevant storylines.
Opening with "Closer," which has Afrobeats instrumentation, I'd say it's the best way to kick off the EP. This song's tempo and style are incredibly distinct, and will effortlessly captivate your attention from the first chord. This truly sets the mood for the song. With lyrics that are sweetly and precisely expressed by the singer's lovely soft vocals, this is a song about wanting to be intimate with someone you like. I'm really in love with this piece; it's solid and rich, with a lovely concept that elevates it beyond other songs.
Moving on to the second single, "Toxic Love," starring Crystina Ventura, the song opens with mesmerizing string harmonies that are softly arranged. The vocals are emotive and pretty awesome which lends a charm to the song and makes it gorgeous with its delightful groove. It also floats along the harmonic octave and infuses it with a wispy touch. In terms of its theme, "Toxic Love" is a description of not physically but an emotionally traumatic relationship. Its production quality is excellent, with an overall ethereal and magical feel.
The third track, "Toxic But Exciting," begins hypnotically with some fascinating melodies that will send shivers through your body. This song has a trap/hip-hop flavor and a wonderful tune with creative percussion that complement the singer's fluency. The vocals are lovely, and they assist to keep the song engaging and fresh by providing listeners with varied vocal variances. When it comes to its concept, "Toxic But Exciting" is a song that I would define as focusing on the fun and great moments that couples experience together rather than the ugliness of falling in love. With this song, Darren Marais has left me hungry for more of his music; it's such an excellent piece to vibe to.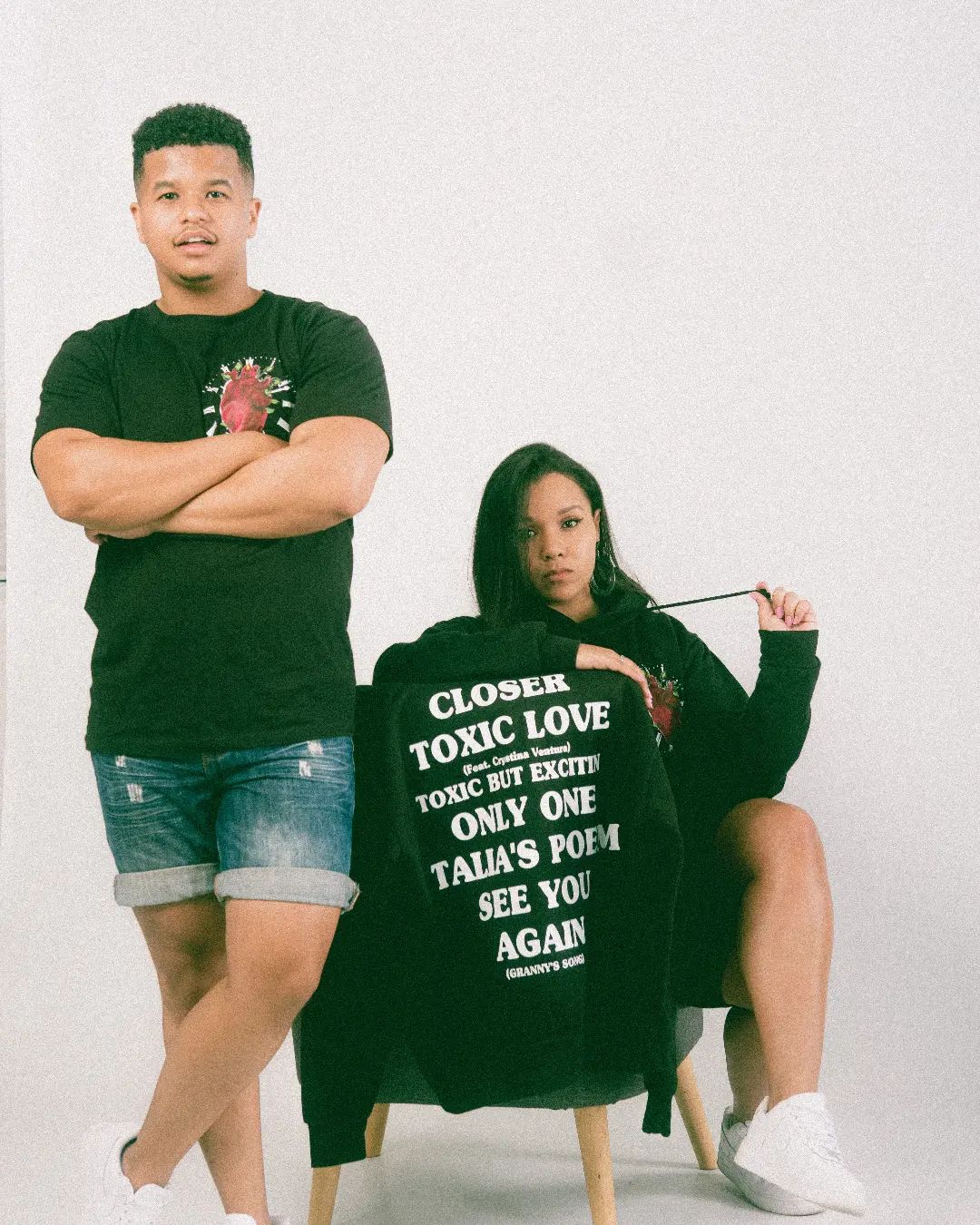 "Only One" is the EP's fourth song, and it rolls in to take the project a notch higher, beginning ravishingly with electronic components and sounding more like a thrilled tune. The song's peculiar and stunning sounds truly drew me in, especially the sweet vocals, which take the limelight and add ease and glitz to the amusing instrumental. And with poignant crafted lyrics that evoke deep insights in the listener, "Only one" is a song about conveying your affection to the one person you want to devote the rest of your life.
The fifth song, "Talia Poem," which lasts barely 46 seconds, is a spoken word about love by a female vocalist. A delicate piano melody drives this piece, reflecting its emotional fragility.
"See You Again," the EP's final tune, is an emotive composition with engaging sounds and melodies. It begins gently with delicate piano chords and melodies, followed by the pleasant tenor of the artist's vocals, which draws us in with the song's heartfelt compassion and softness. "See You Again" has an introspective message as the lyrics explore the subject of losing someone close to you. This is a song dedicated to Darren Marais' granny. And, despite the track's fragility and sadness, the vocals add lyrical compassion and sanctity to it while the instrumentals add phenomenal depth.
Overall, "It's About Time" is a one-of-a-kind EP.  The creative approach of Darren Marais is unquestionably attractive, as he combines lovely melodic patterns to communicate strong emotional notions. Each song is flawlessly crafted and excellent in its own right, making the overall project incredibly wonderful. Darren Marais has done an outstanding job on this project, and I believe he is a great artist to watch.
Listen to the "It's About Time" EP by Darren Marais on Spotify or SoundCloud and let us know your thoughts.
You can follow Darren Marais here for more information.