On June 9th, Electric High, an alternative hard rock band from Bergen, Norway, released their latest single, "Flicking The Bees." This song demonstrates the band's ability to create a high-energy rock 'n' roll experience while combining a contrasting topic from prior releases and cautioning listeners to cease doing dumb things. Electric High is led by the dynamic duo of lead vocalists PV Staff and Olav Iversen and has a brilliant group of musicians, including Marius Mørch on guitars, Einride Torvik on bass, and Tor Helge Opdahl on drums.
"Flicking the Bees" provides a cheerful and easygoing tone from the start, bringing listeners in with the lead singers' vocal chemistry, which is especially noticeable throughout the tune. PV Staff and Olav Iversen's performances provide an alive and compelling experience. Their contrasting vocal styles, which range from melodious to screams, provide depth and emotion to the song while accurately portraying the literary content. The lyrics are concise and direct, with sentences that caution listeners. The line "Don't poke the bear" is an aphorism that expresses the band's puzzling emotions and engraves them through stunning ingenuity. To me, that is outstanding!
When you explore the profundity of "Flicking the Bees," the lyrics offer a key message: if you continue to provoke or irritate people, they will ultimately respond, and the repercussions can be terrible. The metaphor of flicking bees conveys the idea that indulging in dumb or detrimental behavior will result in undesirable consequences. It inspires listeners to prioritize meaningful efforts, avoid wasting time on minor concerns, and strive for kindness and respect. The main theme encourages people to make good decisions by reminding them that their actions have consequences. As a listener and reviewer, this topic struck a chord with me, it will make me think twice about my conduct toward specific individuals since I don't want to be discredited by anyone at all. This is a world-class anthem and I admire the Electric High band for such a vital message.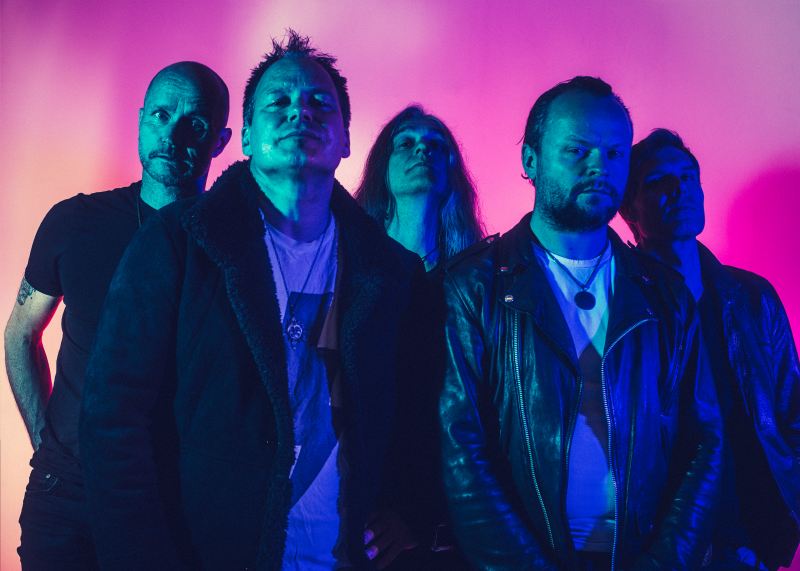 Musically, the band's fusion of alternative rock and hard rock components is done flawlessly. Electric High has established its original sound, drawing influences from Gary Numan, David Bowie, Depeche Mode, and a lot more. The instrumentation is tight, and the rhythm section propels the song ahead with unwavering vigor. Marius Mørch's guitar playing is superb, with catchy riffs and blistering solos that lend depth and drive to the song. Einride Torvik's basslines serve as a firm basis for the song, while Tor Helge Opdahl's drumming propels it ahead with accuracy and intensity.
Finally, "Flicking The Bees" by Electric High is a powerful and engaging addition to their catalog. The words eloquently portray the song's concept of dealing with the consequences of one's actions, which is backed by a superb blend of alternative and hard rock. Electric High demonstrates once again why they are a force to be reckoned with in the rock music landscape, while laying the groundwork for exciting future releases this year and beyond, with their distinct sound and a group of highly skilled players. I, as a fan now, can't wait to see what they have in store for the future as they continue to produce more rock bangers.
Listen to "Flicking the Bees" by Electric High on Spotify or SoundCloud and let us know what you think.
You can follow Electric High here for more information.