Audio Terrorist, a four-man Seattle band compromised of Kalib DuArte, Chris Wirsig, Tim Lehane, and Lee Presson have created a name for themselves in the music industry with their insightful song, "The Bitter End." This gripping song, which was released on October 8th, 2021, blends elements of post-punk and electronic music, producing a customized aural experience. "The Bitter End" is a caustic rebuke of self-denial, criminal intent, and the destructive implications of dishonest actions, with its deeply embedded topic of political corruption at a personal level. Let us go at the specifics of this powerful song and explore its theme and influence.
Audio Terrorist creates a dark and gorgeous atmosphere from the start of the song with their expert use of electronic soundscapes, synths, and drum machines. These haunting melodies and throbbing beats provide a pleasant and compelling backdrop for the lyrical content to unfold. Kalib DuArte then takes the spotlight with his strong and emotionally charged vocal delivery, eloquently conveying the fury and rage associated with the song's premise. The band's skillful use of harmonies and layered vocals improves DuArte's delivery, creating depth and intensity to the entire sound, which is one of the song's unique qualities. The mix of post-punk and electronic components heightens the song's emotional effect, generating a sense of urgency and tension. The production reflects the band's rigorous attention to detail, with every ingredient locating its place within the mix, resulting in a unified and immersive sound. It brings authenticity to the tune and offers attractiveness while amplifying its vigor and passion.
"The Bitter End" is about political corruption, and it addresses the sad reality of those who use their positions of power for personal gain while leaving a path of ruin in their wake. The lyrics by Audio Terrorist discuss issues such as lying, deceit, embezzlement, and the generally accepted way of "getting away with it." They provide light on the implications of such activities, which drive society apart and erode public confidence. As a result, the song acts as a wake-up call, asking listeners to face the harsh reality of political corruption and its consequences for society. This approach by Audio Terrorist is both introspective and overtly critical, underlining the futility of these activities and emphasizing the significance of leading a life that integrates worth to others.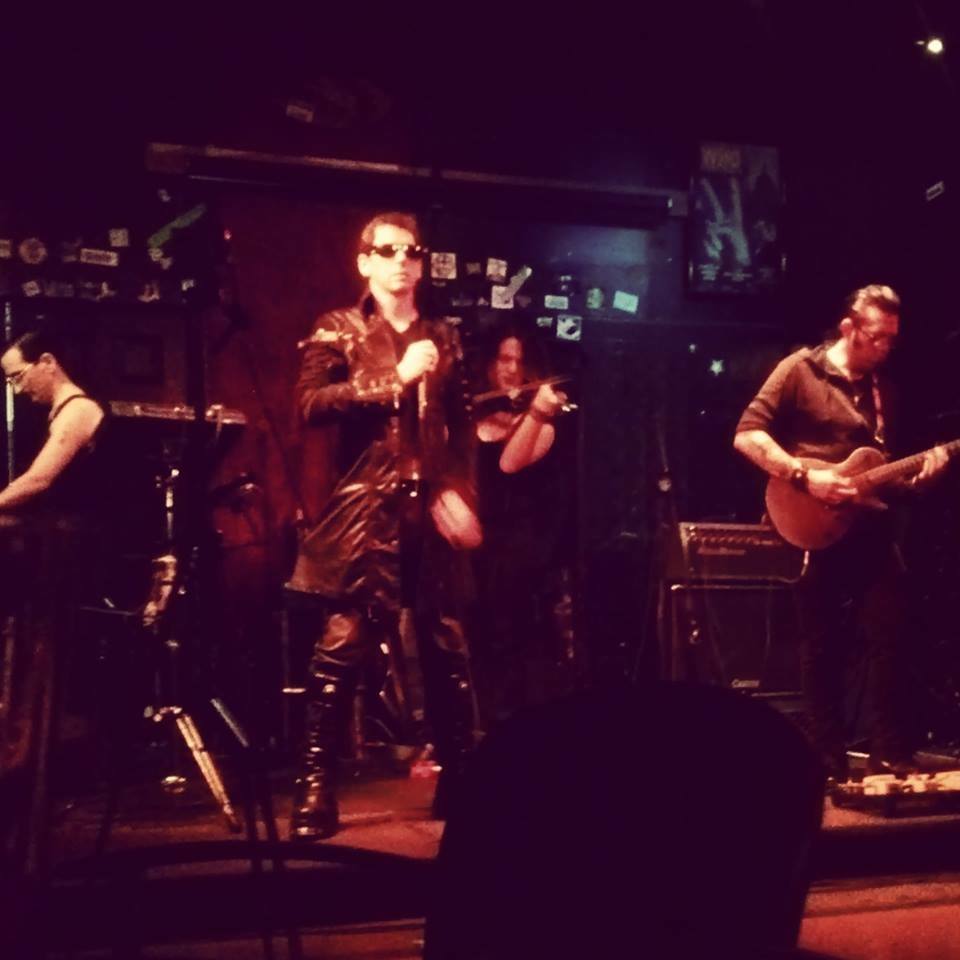 Finally, "The Bitter End" is a gripping track that demonstrates Audio Terrorists' musical skill as well as their fidelity to tackling serious societal concerns. The song's mesmerizing combination of post-punk and electronic sounds, thought-provoking lyrics, and flawless production create an irrevocable mark on the listener. It is a striking reminder of the effects of political corruption, as well as the significance of fighting for a more equitable and honest society. Audio Terrorist has created a compelling and socially important piece of music that is sure to appeal to people that value both the creative and insightful components of music.
Listen to "The Bitter End" by Audio Terrorist on Spotify or SoundCloud and let us know your thoughts.
You can follow Audio Terrorist here for more information.