Emmanuel Carlos St. Omer, a maestro of musical evolution, conveys us to the heart and spirit of the Caribbean in his masterwork, "Radical Son – Back to Roots." Born amid the bright sceneries of St. Lucia, St.Omer's artistic career has evolved from a professional radio jingle composer to a versatile singer-songwriter and producer. With an innate ability to mix inspirational lyrics with compelling melodies, his 10-track album, "Radical Son – Back to Roots" is a testament to his genuine love of reggae music. Released on May 5th, this album is a vivid tapestry that weaves together the cultural core of reggae with contemporary components, resulting in a compilation of songs that touch hearts and uplift spirits. As I embark you on a journey through "Radical Son – Back to Roots," you'll discover an artist who is not only intimately linked to his Caribbean ancestry, but also driven to create widely appealing music. St. Omer's career progression from radio jingle composer to singer-songwriter and producer exemplifies his maturation as a real musical superstar. With each tune on this album, he invites us to travel with him on a journey that combines genuine reggae rhythms with modern sensibilities. Let's get started!
The album begins with "Another Name In Heaven's Journal," a melodic meditation of faith and reflection. The song's rhythmic backbone serves as the umbrella for St. Omer's rich vocals to impart a message of purpose and make a mark on the world. The flawless marriage of classic reggae themes with contemporary production techniques demonstrates the album's commitment to being grounded while aiming for new heights. This tune sounds fantastic; the drums have a pretty standard pattern that fits nicely with the chord progression. It has a terrific feel that everybody would appreciate.
"Dark Side of The Moon" follows with a mesmerizing beat that envelops the listener in an ethereal setting. This song with its beautiful melody, explores themes of self-discovery and human nature's diversity. The evocative lyrics and comforting voice of St. Omer provide a compelling image of a quest to find light in the shadows. The lyrics of this song fill the atmosphere with a positive vibe that soothes concerns. The songwriting is fluid, and it keeps us interested throughout the song's various sections. But it was the vocals that drew me; the way they were presented was attractive and wonderful. I also enjoyed the rhythm programming.
As the album progresses, "Good Woman" stands out as a timeless honor to love and togetherness. Opening with a gorgeous drum roll that establishes the mood for the song, St. Omer's vocals are smooth and have a complexity to them that makes them feel like they're moving across dimensions. The lively bassline and wavering melodies encapsulate the spirit of reggae romance, and St. Omer's lyrics convey gratitude for a partner's steady presence, while the music inspires memories of dancing under the moonlight. The song is an appreciation of the "good woman" in our life who loves us wholeheartedly.
"Iron Sharpens Iron" brings a more upbeat pace with a message of unity and teamwork. This song has a positive mood from the start and is an infusion of reggae rhythms with an exciting energy that urges listeners to get together and elevate one another. The interplay between St. Omer's vocals and the musical arrangement reflects the emotion of mutual support and progress. It's a lovely tune, with all the instruments working artfully collectively. The harmonies set the tone for the tune, and the lovely and delicate percussion rhythm is simply lovely.
The album takes an introspective turn in "It's Still a Wonderful World," telling us to enjoy the beauty that surrounds us. St. Omer's vocals exude optimism, and the reggae-infused melody reminds us to find joy even in difficult circumstances. The song's perfect melding of classic reggae sounds with modern influences displays St. Omer's ability to bridge the gap between the past and the present. The reggae beat of this song seems like a gentle wind, while St. Omer reminds us of the beauty that remains. Overall, this song has a lovely chord pattern that combines well with the melody. St. Omer's voice, on the other hand, is so beautiful and charming. Listening to him is such a pleasant experience.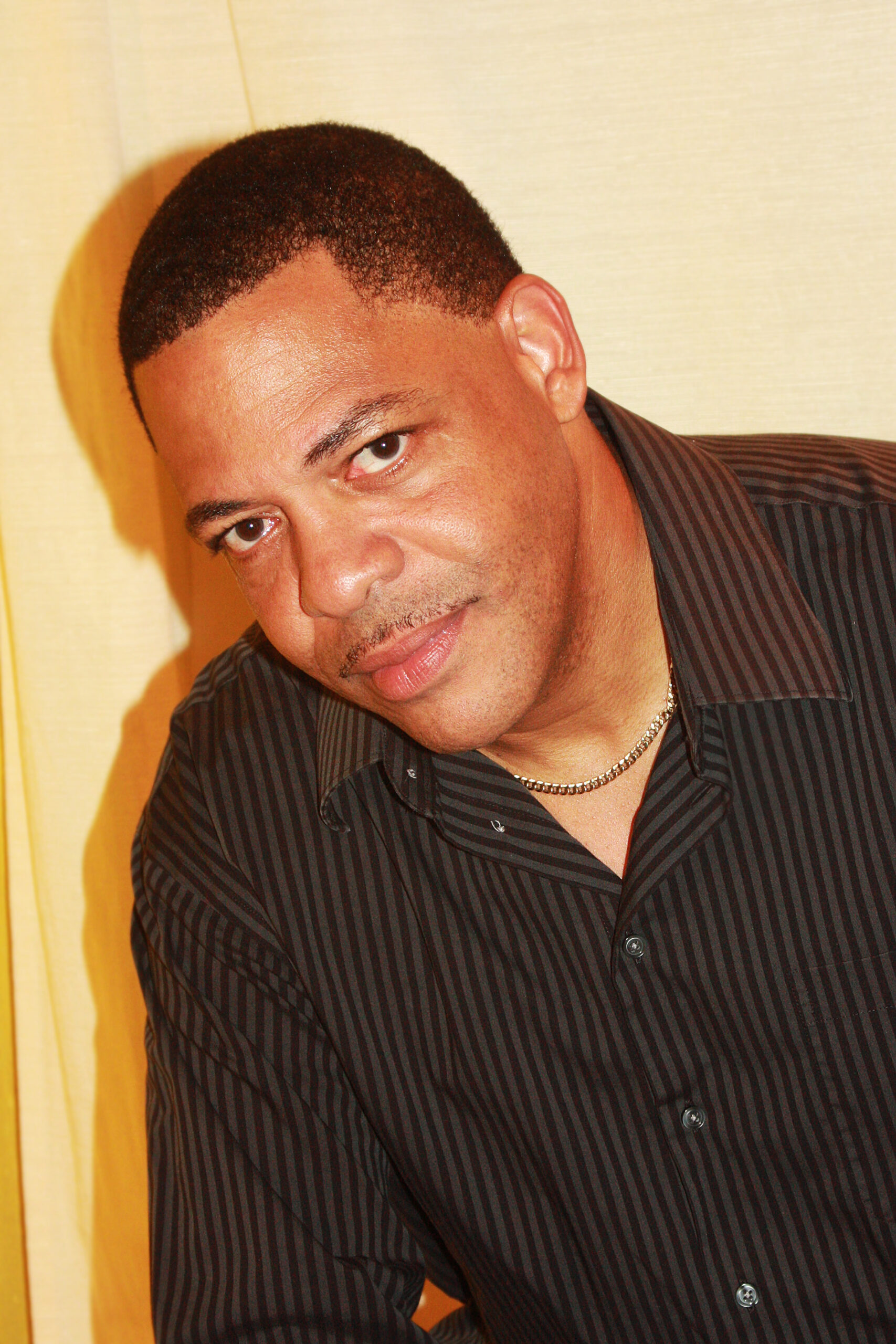 "Jah The Mastermind" is a reggae melody that pays respect to faith and spirituality. As he pays respect to a higher power, St. Omer's voice is an outlet for devotion. The nuanced rhythms and significant lyrics of this track provide an immersive experience that inspires listeners to connect with a greater feeling of significance and contemplation. Aside from its moral conscience, this track's lyrics are well-written, making it worth listening to.
Delving into the matters of the heart, "This Picture" is a heartfelt exploration of memories and the passage of time, painting a vivid picture of love and longing. St. Omer's emotive vocals convey a sense of nostalgia while the reggae undertones infuse a sense of timeless quality into the emotions expressed. This is a song that I fell in love with from the first bar, and it's not a surprise that it'll end up on my daily playlist. "This Picture" is a gorgeous composition in and of itself, with a calming reggae-music atmosphere and soul-satisfying, fresh guitar rhythm and beautiful melody lines. The song is incredibly strong lyrically, and it's my top pick on the album since St. Omer tells a lovely story with his gorgeous voice and heartfelt composition.
"The Girl With The Stars In Her Eyes" stands out as an enchanting melody that awards the daring and beauty of women, thanks to its enticing melody and St. Omer's soothing voice. The lyrics provide a clear picture of diligence and empowerment, and the reggae-infused tune adds an emotional depth that is deeply felt. This song portrays the enchantment of love and the soul of Caribbean evenings. The overwhelming delight experienced in this song blew me away; the lyrics are quiet and beautiful, masterfully carried by the vocals and piano. It's a song with strong vocals and a simple but lovely music production. St. Omer has done a stellar job with this track.
"Dance Away," featuring Clay Collins, urges listeners to let go and dance to an appealing beat. St. Omer and Collins' tandem provides a lively atmosphere that inspires dancing and rejoicing. The blend of their vocals and the song's background creates addictive and upbeat music. The production is delightfully consistent throughout the track, with the vocals being treated more as instruments than voices in the conventional sense, which captured my interest and retained it for the duration of the song. I wish the song had gone on a bit longer, I was completely absorbed in it.
"Testimony," which once again features Clay Collins, provides a strong message of resilience and strength in the face of hardship. St. Omer's powerful voice and the song's anthemic appeal make it a memorable track. The collaboration with Collins adds dimension to the story by applauding the strength of staying firm. The tones deployed in the song's production sound fresh, unique, and addicting. The excellent songwriting at the heart of the song, though, is what makes it eternally repeated. Give "Testimony" a listen; I guarantee you won't be able to stop it while it's playing, and by the time it fades out, you'll have a 'testimony' to share.
The album concludes on a reflective tone with "Blame Me," which features Mason Blu. It digs into one's responsibility and growth with a reggae beat that complements the song's contemplative lyrics as it accepts vulnerability in a world of imperfections, owning up to mistakes, and seeking atonement.
Overall, "Radical Son – Back to Roots" by Emmanuel Carlos St. Omer is a reggae masterpiece that flawlessly connects legacy and creativity. It's an album that underscores his exceptional ability to capture the spirit of reggae while infusing it with his voice through captivating beats, sincere lyrics, and a devotion to delving into varied issues. Each song provides a unique viewpoint and emotional journey, making this album a great treasure for reggae fans and music lovers alike. With a total length of 39 minutes and 34 seconds, "Radical Son – Back to Roots" has strong production, performance, and lyrics.
Listen to the "Radical Son – Back to Roots" album by Emmanuel Carlos St. Omer on Spotify and let us know your thoughts.
You can follow Emmanuel here for more information.