Based in Prince Edward Island, Canada Tara Maclean is an award-winning singer-songwriter known for her soulful and laid-back songs who has riveted her admirers this time with her single "Lay Here in the Dark," the third single from her ten-track album "Sparrow." Tara, known for her luxurious voice on this tune, smoothly goes into displaying her vocal variants, proving her indisputable competence and capacity to produce dazzling songs. "Lay in the Dark," which was released on March 31st, is a compelling blend of catchy melodies and an enticing melody that will capture listeners from the first listen. Follow along as I delve into its darkest corners.
To start, "Lay Here in the Dark" began exceptionally and serenely with sparse instrumentation consisting of piano, strings, and acoustic guitar, introducing Tara's lush vocals accompanied by cohesiveness while establishing an idyllic setting. Her vocals are nothing short of stunning, as her voice conveys a subtle fragility while still imbued with strength and diligence. With this, she easily took us into her world with each lyric she sang, eliciting a spectrum of emotions and connecting intimately on a human level. Because the honesty and genuineness of her lyrics allow anybody to relate to the universal experience of grief and the desire for solace and healing. The songwriting is natural and effortless and it's clear from Tara's deep and passionate delivery that she poured her heart and soul into this tune, with her passion shining through in every lyric, as she's already stated it's not only her favorite song on the album but her favorite written song.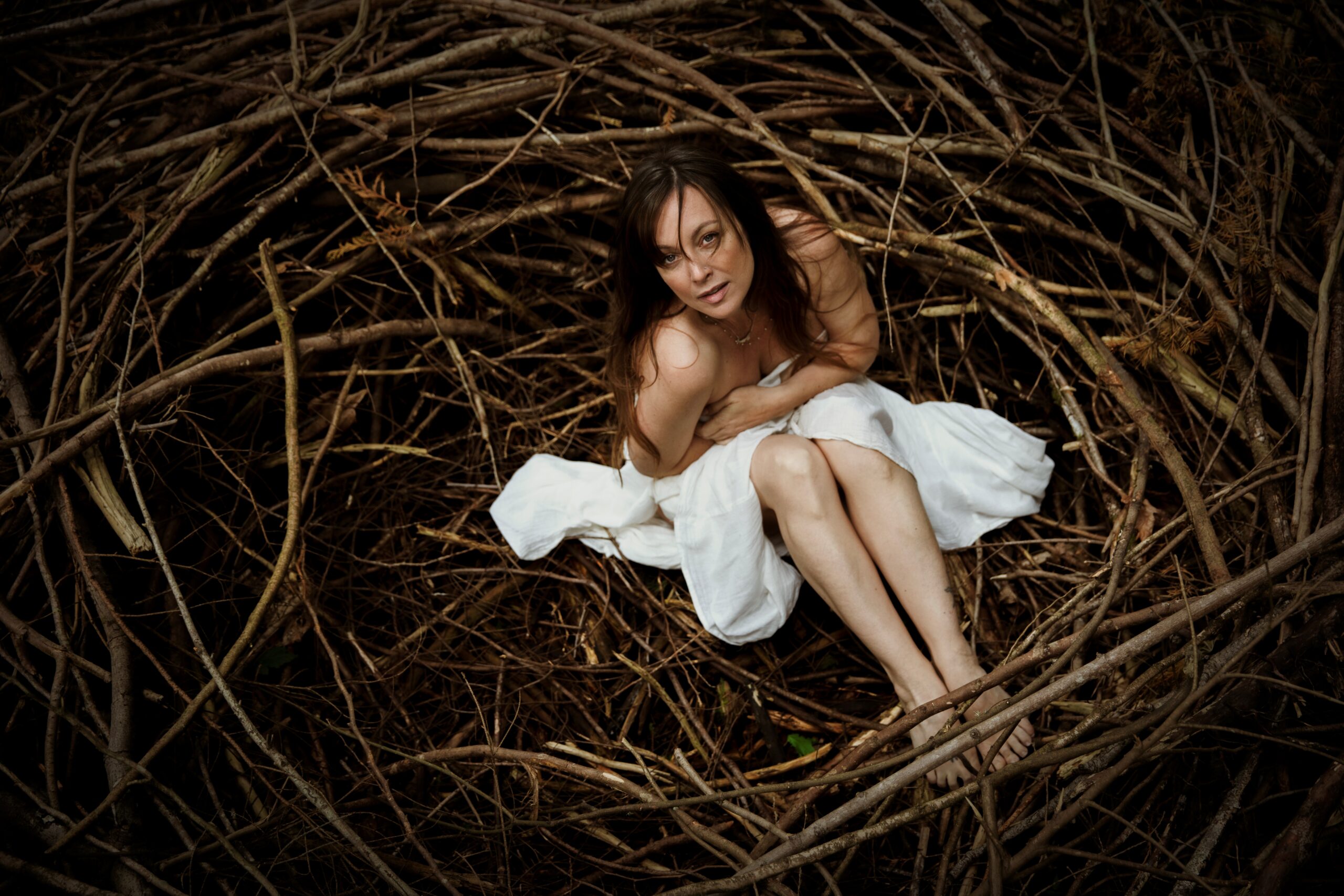 Written at a difficult moment in Tara's life, notably after a divorce, "Lay Here in the Dark" resonates with genuine sincerity and sensitivity as it lyrically explores the depths of anguish, while also giving a true and emotional message of finding thankfulness even in the darkness. This song is a triumphant hymn, an encouragement to accept love as an infusion that preserves us during our most difficult moments. Accompanied by a music video, the visuals of "Lay Here in the Dark" add to the song's concept and atmosphere. Shot in the dark on a bed with a flashlight on Tara as the only source of light, this, in my opinion, captures the mood of seclusion and reflection evoked by the song. The darkness represents Tara's inner struggle during her difficult times, yet the spotlight illuminating her face represents the flickers of hope and tenacity that lead us.
The production is one of the song's most striking components, as the stripped-down style allows Tara's soulful vocals to take center stage, surrounding the listener with a sense of intimacy and emotional resonance. The piano accentuates glee, giving the composition vitality, and the clever use of dynamic acoustic makes it engaging. The strings are distinctive and complement the song beautifully. The instrumentation is wonderful, as it provides the proper level of interest.
Overall, "Lay Here in the Dark" is an excellent addition to Tara MacLean's discography. It demonstrates her remarkable compositional abilities, emotional voice, and profound awareness of the human condition. The lyrics and music are in perfect sync, and I had a great time listening to it. She substantially boosted my expectations, and I want to hear more of her magic soon, as she has demonstrated that she has the potential and staying strength to make an imprint that lasts in the music industry.
Listen to "Lay Here in the Dark" by Tara MacLean on Spotify or SoundCloud, watch the video with the above link, and let us know your thoughts.
You can follow Tara MacLean here for more information.