Hello everyone, It's another day, and we're delighted to welcome The Laconic, a Chicago-based composer known for committing his time and effort to the pure escapist of songs without words, to Songweb today. In a world where music tries to capture and transport us to new regions of musical exploration, The Laconic emerges as a shining force, infusing life into dormant genres and transcending traditional bounds. The Laconic digs deeper into the progressive tapestry with his sophomore album, "Amor Fati," which was released on April 8th, weaving a metaphysical investigation of fate and everlasting repetition and enveloping listeners in a chanting embrace. I got the privilege of speaking with The Laconic from the other side of the universe and learning more about him and the album. Take a look at our talk below.
Songweb: Can you tell us a little bit about the inspiration behind your latest project?
The Laconic: My new album, 'Amor Fati', is inspired by that concept, which means love of one's fate. It's the idea that because you can't control everything that happens to you, you should embrace what happens, and what has happened, and not wish that it were otherwise. Because I write instrumentals, the connection between the concept and the music won't be obvious to the listener, but the associations are there for me as the creator. I hesitate to explain what each song is "about" because I don't want to impose that on the listener, who might enjoy finding their meaning, but if someone asks, I'll tell them.
Songweb: How do you approach the creative process when creating new works of art?
The Laconic: There's nothing mysterious about it. I start with a seed, then build on it. I constantly change tactics so that I don't get stuck for long. I improvise, I use generative methods, I use mathematical or logical principles, I experiment, II play, and I sit down and grind things out. If it evokes the right emotions in me, it stays; otherwise, I try again.
Songweb: Can you share with us a particularly memorable moment during the making of this project?
The Laconic: The album was mixed at Ritmo et Blu studio in Italy over eight days, working long days with Stefano Castagna, the engineer, and Markus Reuter, my friend, and producer. At one point Markus said something like "This can be your hit single", which made me laugh because the concept never really applied to prog rock, let alone instrumental prog rock, let alone instrumental prog rock made by a complete unknown. But I responded with all the arrogance I could summon: "I didn't come to Italy to make just one hit single."
Songweb: What message or emotion do you hope to convey through your art?
The Laconic: There is no message. Emotions vary, but I aim for big ones.
Songweb: Can you describe how you incorporate your personal experiences into your work?
The Laconic: There is a story that develops in my head as I write music, and as I hear the music, the story develops. The story has an emotional content to me, and I can write the music to evoke that sequence of emotions in myself. That's where personal experiences come in: through the combination of my listening history and the emotional associations that developed along with that listening history. When you listen, it will (hopefully) evoke the same sequence, to which then you can fit your narrative. And that's the magic of music. It's always personalized, even if the writer doesn't know you at all, and that's why we get so passionate about it.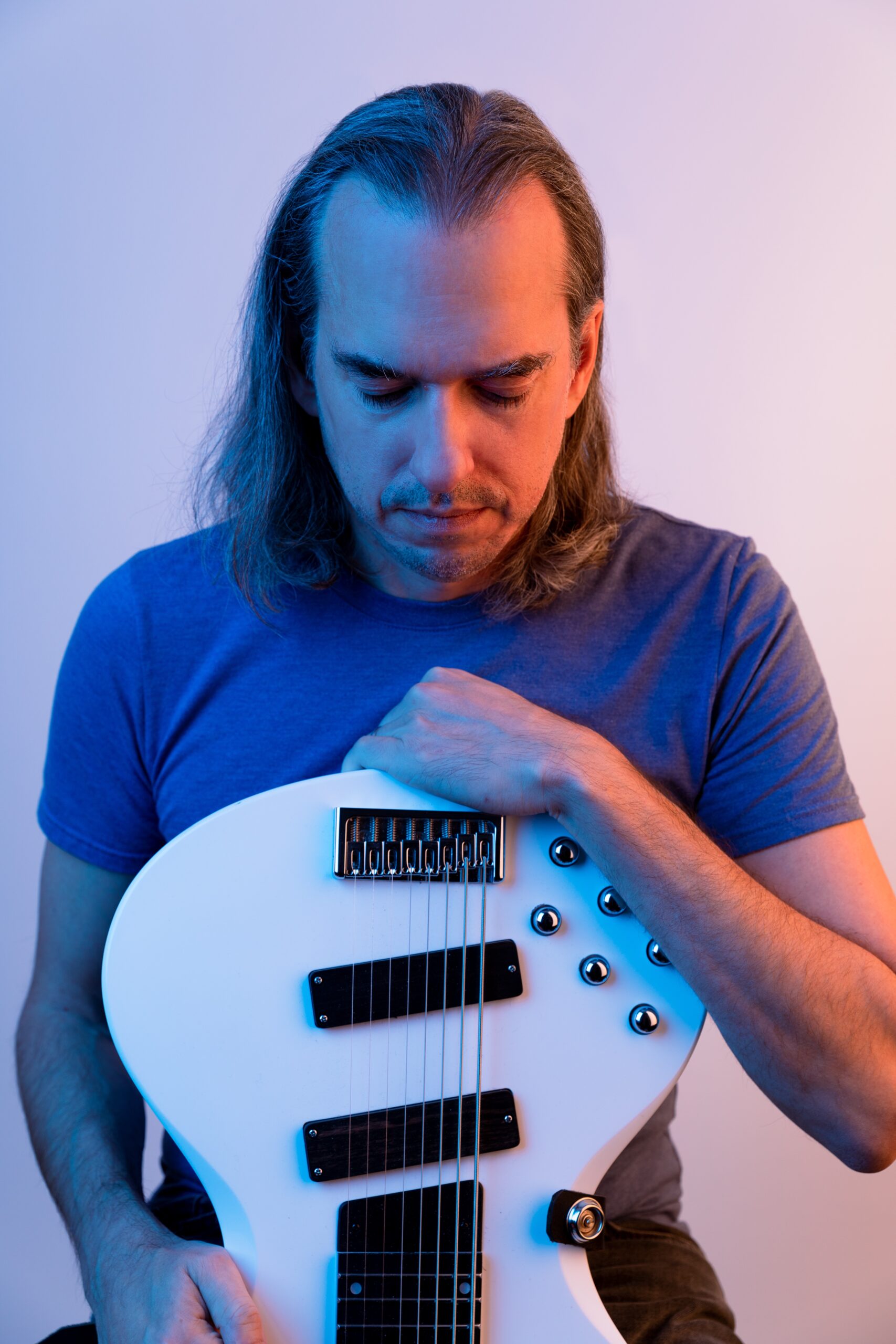 Songweb: How does your latest project differ from previous works you've created?
The Laconic: 'Amor Fati' has more complex compositions, reflecting my evolution as a composer since my first album, 'Integrals'. Just as significantly, 'Amor Fati' differs by the inclusion of contributions from many guest musicians, all of whom exceed me. Finally, it was mixed in an actual studio, using an actual mixing desk, and an actual engineer, all of which was overseen by myself and an actual producer. In short, it's a far more ambitious album compared to 'Integrals', but that's all as it should be. And I don't mean to put it down in comparison – I think 'Integrals' still sounds great, and I'm pleasantly surprised every time I listen to it.
Songweb: Lastly, what are your plans for your artistic journey and where do you hope to take your work in the future?
The Laconic: I'll keep going. I'm writing the next album—I had already started while 'Amor Fati' was being produced–but at a slower pace than the last two. I'm planning to do fewer but longer pieces, probably four 15-20 minute tracks; my 'Tales from Topographic Oceans'. I've also contributed in various ways to two forthcoming albums by touch guitarist Tim Gardner; one is a collection of ambient works, and the other is the second album under his project "Thirst and the Cow" [TaTC], which is cool because his first TaTC album inspired me to start recording my music. Finally, I'm collaborating with Tim and a third touch guitarist, Cedric Theys, on an album whose identity is slowly coalescing. I think the three of us make a strange but awesome combination—three touch guitarists, with secondary roles approximating a power trio, with Cedric the leader, Tim often the bass player, and me often the 'drummer' and keyboardist, although these secondary roles are only tendencies. It's an exciting time and a mountain of fun.
Overall, "Amor Fati" is a fascinating masterpiece. It's an aural masterpiece that enchants the senses and stirs the spirit. With this album, The Laconic beams into the realms, paving the road for other creative musicians to follow. With each note, the album invites us to accept the beauty of fate, to delight in the endless repetition of the hypnotic melodies. It's an album that captures the imagination and leaves an unforgettable imprint on music soundscapes. The Laconic has established himself as a pioneer with "Amor Fati," producing a sound experience that vibrates inside our hearts, eternally reflecting the very core of his attractive intelligence.
Listen to the "Amor Fati" album by The Laconic on Spotify and let us know your thoughts.
You can follow The Laconic here for more information.