Foe, a former software Product Manager and Entrepreneur, quit his career at 30 while suffering from Crohn's illness to follow his passion of being a musician. Tel Aviv's Foe is a Bedroom Synthpop artist that is influenced by the '80s and present Synthpop (Depeche Mode, Visage, MGMT, Empathy Test, and many more). On August 5, 2022, the pop singer released the gorgeous new single "Why We Can't Have Nice Things," which featured DMZL.
When you listen to Foe's sound on this track, you will hear a pinnacle of pop music. The sound unexpectedly hits you, making you want to pound your feet as it plays. Pop music is supposed to have a powerful beat and easy songs, which is what this new single, "why can't we have good things," is about.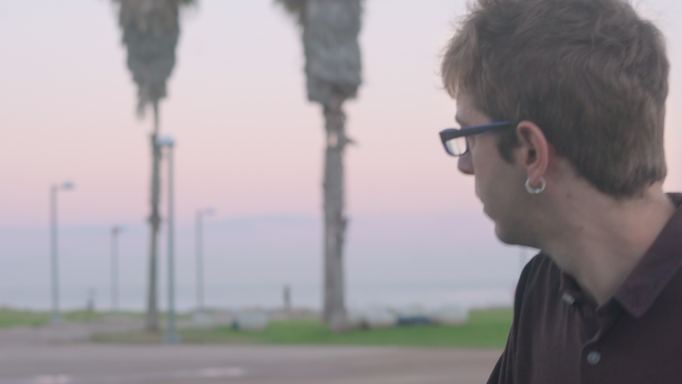 Foe was motivated to compose this new song after breaking a long-term relationship, establishing a new one, canceling relocation contracts, abandoning a job due to illness, and other bad events. He was compelled to title his song "why can't we have wonderful things" after experiencing all of the aforementioned difficult yet pleasant events.
"Why Can't We Have Nice Things" is artistically significant and vibrant, and the elements employed to build the composition are meticulously produced to convey maximum effect. The melodious tones bring the music to life, making it one of Foe's greatest compositions. The musical components are wonderfully employed to raise the hearts of the listeners. The way DMZL carries her voice on the tune elevates her to one of the most fantastic performers, and her rich vocal texture stays with the listener. In Foe's new single, you will see true craftsmanship.
Listen to "Why Can't We Have Nice Things" by Foe on Spotify or SoundCloud and let us know what you think. Cheers!
Notable Lyrics
She just has it all, the brains and brawns, her hair is perfect,
I told her my love, someone like you, must always feel great
One dark lonely night, she shared her thoughts, she prays for illness
So that she will have, a real excuse, for her depression
That's why, that's why we can't have nice things. Nice things.
You can follow Foe here for more information
Facebook
Instagram
YouTube