Cedric D, a DJ and producer from San Jose, in the United States, has caught the spirit of experimental electronic dance music (EDM) in his recent single, "Sound Language." Drawing inspiration from musical icons such as Prince, Bonobo, Tycho, and Coldplay, Cedric D produces genuinely unique and compelling aural experiences. "Sound Language," which was put out on May 10th, is the fruition of Cedric D's creative adventure, in which he experimented with Vox sounds and injected them with exciting beats. The track's purpose was to convey a particular soul sensation, or what Cedric D referred to as a "sound language." In doing so, he has created an experimental EDM piece that captures listeners' hearts.
When I first heard "Sound Language," I was struck by a futuristic and otherwordly atmosphere. The airy blend of warm pads and vox-effect vocals produced an immersive sound world that seemed like a trip to the stars. This caught my attention, so I held an exclusive conversation with Cedric D, during which he shared the artistic journey behind "Sound Language" and gave insights into his creative process. This interview gave important information as well as a better understanding of his influences and objectives for the tune. Keep reading below.
SONGWEB: Can you tell us a little bit about the inspiration behind your latest project?
CEDRIC D: I honestly was kind of just messing around when creating this track. The voice effect is a Vox that I used and I realized it gave the track emotion at the same time it sound futuristic and kind of alien communication-like. I use Logic Pro to make my music – FYI.
SONGWEB: Can you share with us a particularly memorable moment during the making of this project?
CEDRIC D: I would say the memorable moment was when I knew I had something special in that the track was futuristic and dance-able and I enjoyed hearing it. I also felt like it would catch attention in a live performance and when I play it live – heads turn (I think it sounds familiar, but also new and different, fresh)
SONGWEB: What message or emotion do you hope to convey through your art?
CEDRIC D: I always like my music to be positive and uplifting. Much of what I have been doing is experimental instrumental EDM, some Electro House. I also like the sound of Asian instruments, so I sometimes use them in my tracks for a zen-like feel. But Ultimately I strive to make music that makes people feel something – peace, joy, love, dream, inspiration, or adventure.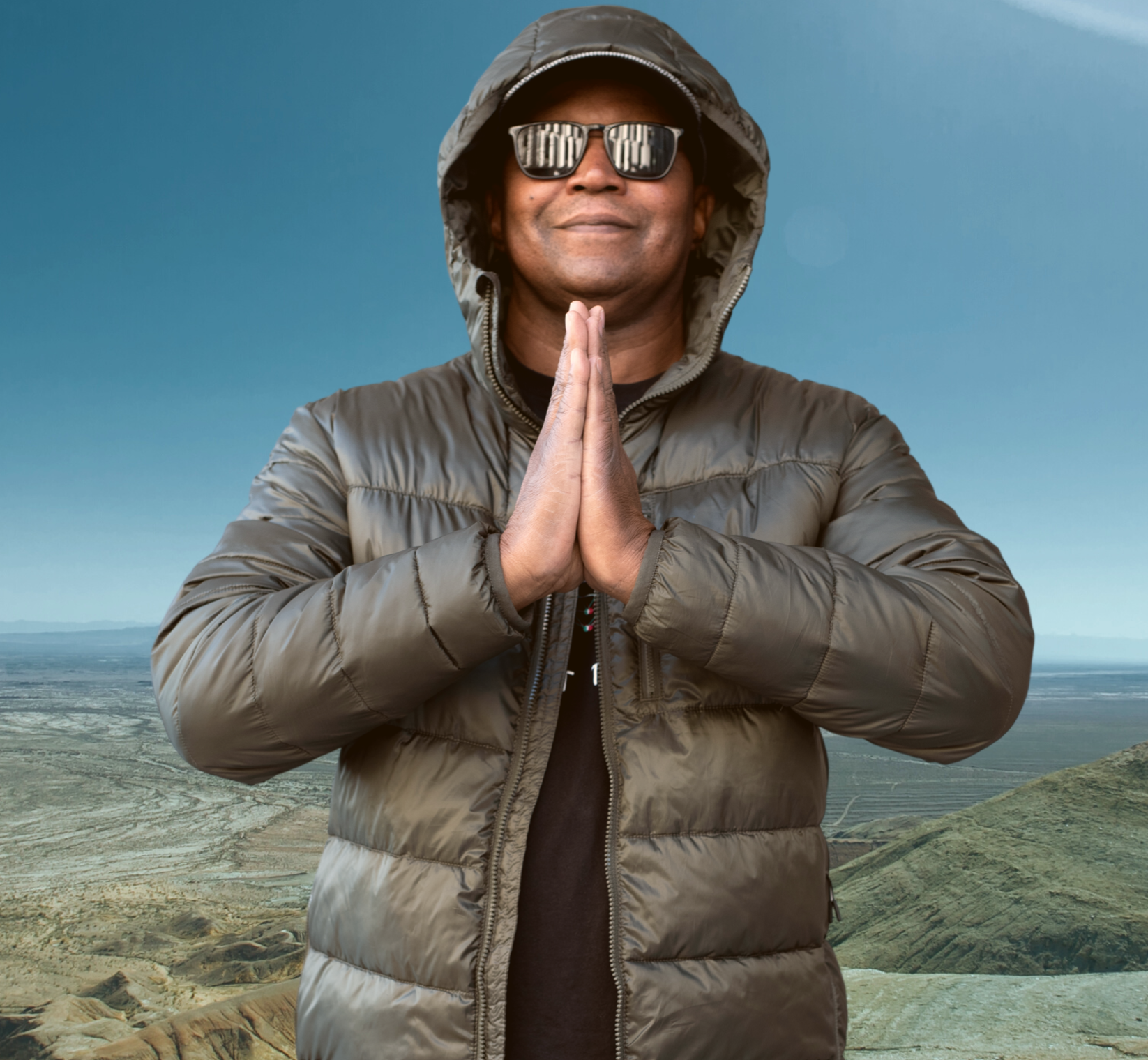 SONGWEB: Can you describe how you incorporate your personal experiences into your work?
CEDRIC D: I think like many artists my personal experiences feed my art, my music. Sometimes I am inspired by a movie that I have watched or a book I have read. But mostly, I have a big imagination, so much of it just comes from that.
SONGWEB: How does your latest project differ from previous works you've created?
CEDRIC D: I have gotten more experimental in my music, I love breakbeat sounds combined with ambient or a house music vibe. Much of my music is instrumental, but I have done some vocal collaborations and plan to do more in the future.
SONGWEB: Lastly, what are your plans for your artistic journey and where do you hope to take your work in the future?
CEDRIC D: I feel I am starting to get a signature style with my music so I will continue to release singles or EPs with that musical feel, in addition, I want to work with another artist in collaboration to incorporate my style of making music with their vocal style. I am also working on remix releases.
Overall, Cedric D's "Sound Language" is an outstanding piece of experimental EDM that highlights his amazing skill as a DJ and producer; he has crafted a genuinely imaginative composition that mixes futuristic elements with soulful undertones. The intriguing combination of warm pads, vox-effect vocals, and danceable beats takes listeners on an emotional and thought-provoking auditory trip. "Sound Language"'s production quality demonstrates Cedric D's painstaking attention to detail. Every aspect of the composition, from the precisely constructed soundscapes to the flawless incorporation of voice effects, adds to its overall coherence. Cedric D has established himself as a unique force within the EDM world with "Sound Language," and it is unquestionably a piece worth investigating for electronic music fans.
Listen to "Sound Language" by Cedric D on Spotify and let us know your thoughts.
You can follow Cedric D here for more information.