EisZ is a French composer with hip-hop origins, and his Lofi/chill beats tracks are inspired by visuals or thoughts he wishes to communicate. EisZ recently published his 4-track EP titled "Bellevue," on the 14th of October, and is a genuine work of art that should be listened to get ourselves in our thoughts as the numerous compositions transcend emotions and each track has its appeal. We were captivated by the tracks on the EP, so we had a nice conversation with EisZ to learn more. Enjoy
SONGWEB:  Tell us about yourself and how your work as an artist influenced it.
EISZ: Beatmaker and producer from Mandelieu (South of France). I started computer-assisted music in 1989. Attracted by the hip-hop movement, I worked with French rappers for many years. Since 2020, I started in Lo-Fi/ Chill music. Lo-Fi is close to my roots as a Hip-hop beatmaker. The difference is that the music must be enough for itself. I love CaliCronk, Pandrezz or Saib.
SONGWEB: What are the essential qualities that make you a good artist?
EISZ: First, is pleasure, music is a passion. Second, be in tune with your vibration. I try to take pleasure and to be in agreement with the vibration in which I evolve when creating music
SONGWEB: How would you go about energizing a tired audience?
EISZ: I will try to bring them gradually into my musical atmosphere so that the vibration touches them.
SONGWEB: Where do you get your inspiration and what trends influence your work?
EISZ: Music is medicine to me. It's therapy. I'm influenced by life and where I live; The «Bellevue» district with a magnificent sea view.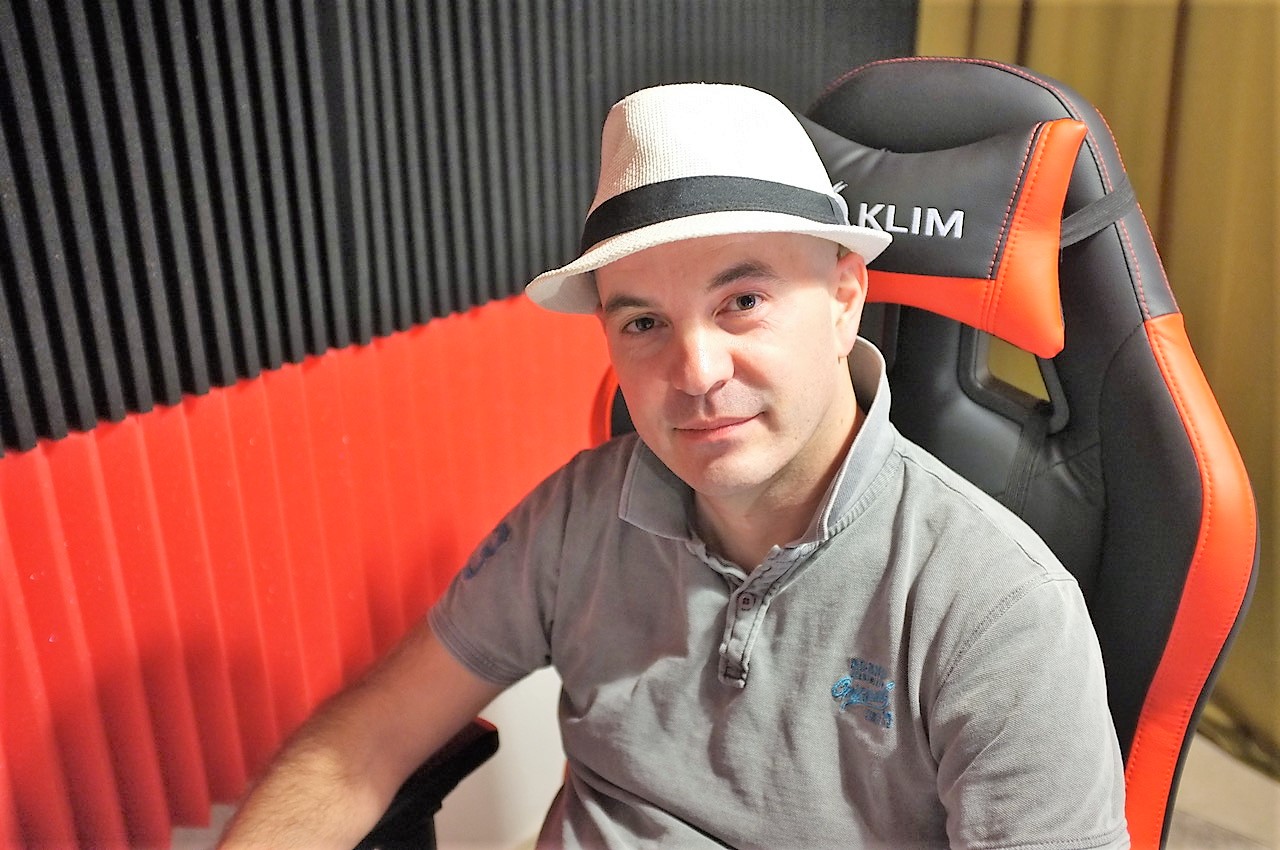 SONGWEB: Could you tell us about your current project and its production process?
EISZ: My EP was designed to allow listeners to feel the atmosphere of the south of France. I invited Odaiba (who collaborated with Anna Majidson, Youssoupha, Georgio, Redbull or Ableton), Jérôme Dragin on Guitar and Mireille Freydier on Saxophone (Orchestre d'harmonie d'Antibes). It's a call to break out with Electric piano sounds, strings, flute, clarinet, saxophone, and guitar, perfect for relaxing. The organic aspect of my music is primordial, giving a unique groove and humanity to music.
SONGWEB: Could you describe the objective of your work?
EISZ: My Lofi/chill beats songs are the result of images or thoughts that he wants to share. Within this EP, I create something that can introduce the world to the atmosphere in the south of France. Now it's up to you. Sharing is loving!
SONGWEB: Describe how we can help you advance your career.
EISZ: I hope this interview will inspire people to listen to my music. I hope you will enjoy listening to it as much as we had making it.
SONGWEB: What have critics and collectors had to say about your work?
EISZ: I have been receiving great critics like this « This amazing Mandelieu artist has created something that can introduce the world to the atmosphere in the south of France, taking us all out of our bubbles and placing us nicely in theirs. »
You can read them on my Instagram https://ww…zofficiel/
In general, EisZ has employed a variety of electronic components to generate nearly celestial soundscapes aimed to augment and pacify consumers. The entire album is so relaxing that it feels as if the atmosphere has been softened to let listeners feel at ease. The compositions include mellow undertones, making "Bellevue" a marvel.
Listen to the "Bellevue" Ep by EisZ on Spotify and let us know your thoughts. Cheers!
You can follow EisZ here for more information.