Clogged with the crispness in the air, "Severance" is the new Ep from Dublin-based artist, Robert O'Connor who is known for completely engrossing music. "Severance" is an eight-track EP that was published on October 7th. Each track is distinct. The lyrics and singing are both clean and engaging and the instrumentals on the songs are also attention grabbers, making the EP a one-time classic. I was intrigued by the record and decided to learn more about it from Robert. Relax with a glass of juice and enjoy our special moment.
SONGWEB: Tell us about yourself and how your work as an artist influenced it.
ROBERT: I am a singer/songwriter from Dublin, Ireland, though I hesitate to call myself that as it brings about connotations of a guy with an acoustic guitar and a collection of whiny ballads! Although I write my songs, I see myself as a pop artist — my goal is to make top-tier pop songs that connect with people.
SONGWEB: What are the essential qualities that make you a good artist?
ROBERT: I think that I have excellent quality control. If you listen to my EPs you will see that I care greatly about attention to detail. I believe in producing "all killer, no filler" records, and I care desperately about how they're presented to the world. My vision for myself as an artist extends beyond just my musical output, to the visuals — cover art, music videos, wardrobe, my social media content — and it all comes directly from me to the fans. While I collaborate with other skilled artists like producers and photographers, I never allow my ideas to be sacrificed or diluted, and I'm not influenced by external factors like what tracks are trending on Tik Tok, my music is purely a product of me.
SONGWEB: How would you go about energizing a tired audience?
ROBERT: I'd smack them across the face with my new single "One Way Ticket", which is like Red Bull in audio form. Someone described an energetic sugar rush as "a roller disco on a runaway train". It hits like a truck, and nobody would be sleeping if I played that!
SONGWEB: Where do you get your inspiration and what trends influence your work?
ROBERT: My inspiration comes from all kinds of places — I listen to a huge volume of new and old music, and I'm grateful to Spotify for recommending some amazing new acts to me that I never would have heard on the radio. I also feel inspired when I read fiction, so if I'm suffering from writer's block, reading can help. The very best inspiration though comes from being out and meeting new people. If you have a life where you get up every day and do the same things, see the same people and go to the same places, you're not exactly going to feel the fresh inspiration! For instance, a song like "Been & Gone" on my new EP, was written after a conversation I had with a stranger in an elevator. As far as trends go, I would say musically I am unmoved and uninspired by most trends. I find it quite bleak that people now make songs with the end goal of going viral on Tik Tok. It feels vapid and reductive to me, unartistic. Sure, you could argue there's an art to that in itself, but I think the art you will make with that motive will have a short expiration date. My goal is always to make something that isn't throwaway, and when I do make something that is influenced by a current trend, I usually find myself regretting it a few years down the line when I think "hmm, that was a bit of a bandwagon moment".
SONGWEB: Could you tell us about your current project and its production process?
ROBERT: My new EP 'Severance' is an EP about endings. It comes after a time of reflection during the Covid years, where I think we all saw changes in our lives — whether it was the end of a job, relationship, or friendship — we severed a lot of ties for all kinds of reasons. It's not a sad EP though, there are a couple of dark moments, but for the most part, it's a very optimistic, future-focused, energized record. It also loosely documents a relationship from beginning to end — from the optimism of meeting someone to the despair of the downfall. The first single "Save You", released last summer, was the beginning of my creative relationship with Gareth Shortland, who produced the entire EP. It was a full-on trance track inspired by the sounds of the '00s, particularly Chicane. We then produced "Been & Gone", the second single, which took influence from Scandipop, as did my cover of Agnetha Falkskog's "The Last Time". We crafted a world around these songs, with an intro, interlude, and outro, to make for an immersive experience for the listener. At the center of everything is the current single "One Way Ticket", which is a beast of a pop song, taking influences from the likes of Pet Shop Boys, ABBA, and Steps. I recorded most of the vocals with Richey McCourt at his studio which is located just a few mins from where I live and has been my favorite recording experience to date.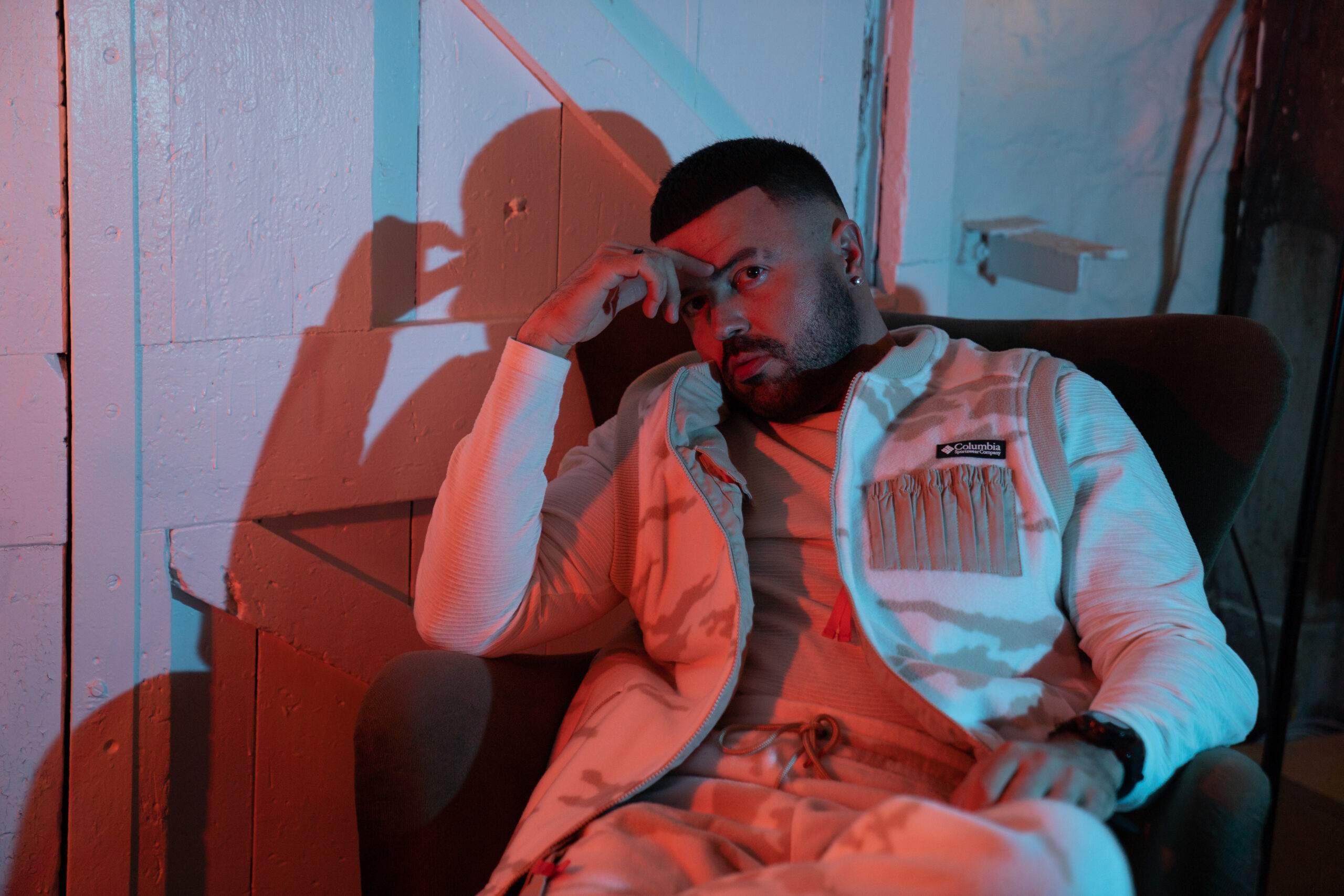 SONGWEB: Could you describe the objective of your work?
ROBERT: To make top-shelf pop songs that stand the test of time!
SONGWEB: Describe how we can help you advance your career.
ROBERT: I think every piece of press you do as an artist has to serve a purpose. When you sit down to do an interview, you want to make sure that you give answers that will allow your existing fans to get to know you better, and hopefully attract some new listeners too. I love promoting and getting to go out there and talk about my work, especially when I feel as passionate as I do about this current record. As far as how you can help me advance, I would say simply post this interview, along with my latest music video and my key social media links, and hopefully, the music will do its job!
SONGWEB: What have critics and collectors had to say about your work?
ROBERT: While I haven't bothered the mainstream media too often, I have been lucky enough to receive incredible support from bloggers and critics online — from niche pop outlets to LGBT outlets to blogs that exclusively support and elevate independent artists — I find with each single I attract new critics and collectors, which is very encouraging. RGM magazine just called my EP "a sonic masterpiece" — what more could I ask for? Featuring Retro Pop magazine recently was also a huge highlight, seeing my picture and words alongside my favorite pop stars from my childhood was surreal and extremely validating.
"Severance" is an earworm, and all of its songs are lovely. It's an intriguing selection of songs that create an impression with an incredible blend of ambient sounds that will easily connect with a large audience.
Listen to the "Severance" Ep by Robert O'Connor on Spotify and enjoy the video of "One Way Ticket", a single from the Ep with the above link and let us know your thoughts. Cheers!
You can follow Robert O'Connor here for more information.