Irys is a Berlin-based singer, songwriter, and producer who has been dubbed one of the most stunning dark pop newcomers since her debut in 2021. Irys has been compared to Grimes, Charli XCX, Tove Lo, and Lana Del Rey by her fans and reviewers for her dark atmosphere and ability to compose extraordinary songs.
IRYS produces her dark, edgy electro-pop style by fusing elements of indie electronica, neo-goth, and trip-hop, combining the musical rawness of the Berlin underground with instantly irresistible choruses. She has released original songs, worked independently, and released six remarkable singles such as "Circles," "Ride or Die," and "Weirdo." She has recently added her new song "Riot" to her portfolio, which was released on July 17th of this year.
To begin with, "Riot" has a deep lively sound that sticks with would stick with the listener for a while. It includes lovely, enjoyable, and attractive tunes that beautifully suit the song's atmosphere. IRYS' vocals are highly calming, as well as appealing. She sings in a somewhat humorous tone that wonderfully suits the entire ambiance. The track has a captivating beat, which is what makes it noteworthy.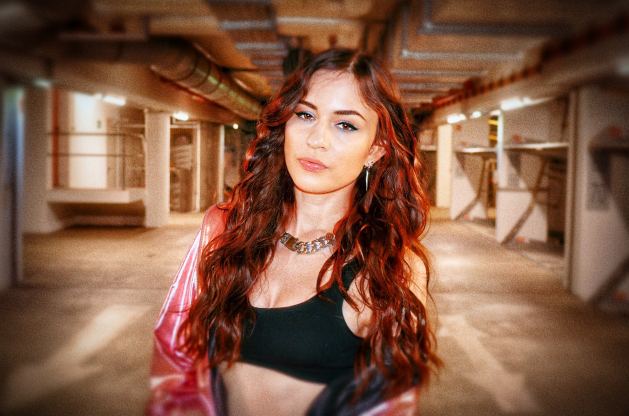 "Riot" is an upbeat, relaxing, charming, and dynamic tune. To say the least, the song is fun and lovely. Irys mixes this song with a lot of salivating components while exploring the condition of emotional turbulence that can only be comprehended in retrospect. Irys merge meaningful words with an aggressive and dynamic dark-pop sound and a basic 80s-style bassline, allowing her voice to shine and build up to the song's infectious chorus.
The infectious melodies and percussions make the tune even more appealing, in addition to the electronic beats and basic, yet effective instrumentation. Irys describes her life experience in a relatable manner that will attract the audience engaged till the conclusion.
Listen to "Riot" by Irys on Spotify and let us know what you think. Cheers!
Notable Lyrics
Isn't it a riot?
I need a time-out
To live the moment
All you see is doubts
Was it in my head?
What did I sleep on?
Say, what you're seeing?
Cause all I see is long gone