Purple Drip is Zorana, a music producer, music director, musician, and creator of Stellar Sound Foundation headquartered in the Netherlands who inherited her father's passion for music. Milan, a Purple Drip member, is a music producer, and audio and sound recording engineer from Serbia. Milan began playing music at a young age using toy instruments and then migrated to Fruity Loops, where he still makes his music today. Purple Drip has just released a rhythmic and adventurous new composition named "Embrace all" that is riveting from the first notes, adding to an already excellent record. This piece was released on 31st July 2022.
This is what Zorana has to say about the song's background, "Embrace all" is meant to open the listener's imagination and invite them into an exploration of self-expression. The usage of non-routine instruments and spectacular melodies full of space are taking the listener into a new world of creativeness. It's about the artist's sincerity in bringing out everything that's trapped inside. This is from an intense period where Zorana was rethinking her life and needed to face past burdens she was still carrying. The creation of this song is a reflection of the process by which she pulled herself from the depression, anger, grief, and self-sabotage she was putting on herself.
Zorana envisioned her future self and what she would say if she saw her now as a cheerleader. Her future self is happier and wiser, and she can offer positive affirmations to help her move on from what was holding her back. With this vision of a better self, she was able to find a new outlet for her creativity and fun. To see beyond a hard time of prior suffering. As a result, the song begins with doubt and inner anguish before transitioning into a message of hope, light, and love.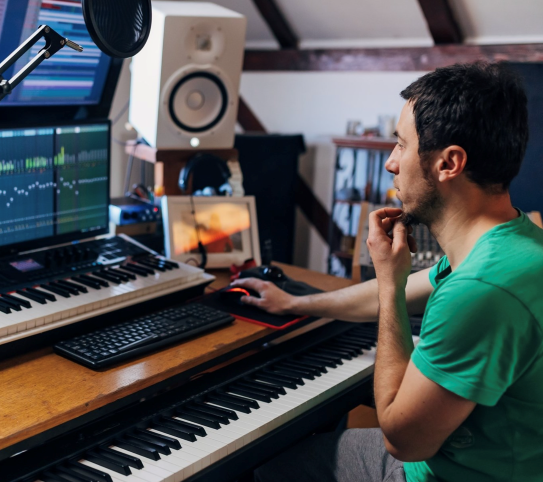 The song begins with lovely melodies that are faithful to the song's title. It embraces the life of a typical person's trip, maybe Zorana's journey, offering us a look into the artist's tender soul. This is a song that everyone will like. "Embrace All" is a brilliant indication of why music does not need too many lyrics and how simply the instruments can express a myriad of sentiments instantaneously.
Listen to "Embrace All" by Purple Drip on Spotify and let us know what you think. Cheers!
Notable Lyrics
Play around
Free your soul
Live in now
Embrace all
Our time has come