"Evergreen," the new single from Elizabeth Winterbourne, a New York City-based singer-songwriter, is an absolute delight. "Evergreen," which was released on February 24th, is a captivating folk tune that will take you to a world of nostalgia and self-reflection. Truly, this is one of the most elegant songs I've heard in a long time, and just hearing it gives me goosebumps, which is why I can't stop myself from sharing my views on the song with you. Now, read on to be thrilled!
The steady and folky rhythm immediately envelopes you in a warm and soothing sensation that sets the tone for the remainder of the song. The mix of the acoustic guitar, mandolin, and fiddle, as well as the vocal harmonies, creates an intimate ambiance that pulls you in and keeps your focus. These add dimension and character to the sound, resulting in a rich and complex aural environment that complements the lyrics flawlessly. Winterbourne's vocals, on the other hand, are a standout element of the composition. It's incredibly gorgeous, and she delivers each note with raw emotional passion. The song's folky rhythm also perfectly reflects her vocal, producing a sound that is both pleasurable and exhilarating.
At its heart, the song is a strong exploration of themes such as nostalgia, triumph, and the loss of innocence. Through Elizabeth's eloquent lyrics and emotive singing, she depicts the complexities of the human experience in a way that is both comprehensible and profoundly affecting. The lyrics express a yearning for a simpler period when the world was full of awe and innocence. However, as the song continues, she recognizes that this past cannot be returned to, and instead welcomes the freedom that comes with embracing and moving on from it. This song is a beautiful tale of hope and resilience that will appeal to anyone who has grappled to let go of the past. The lyrics are filled with imagery of nature and the passing of time, evoking feelings of nostalgia and wistfulness.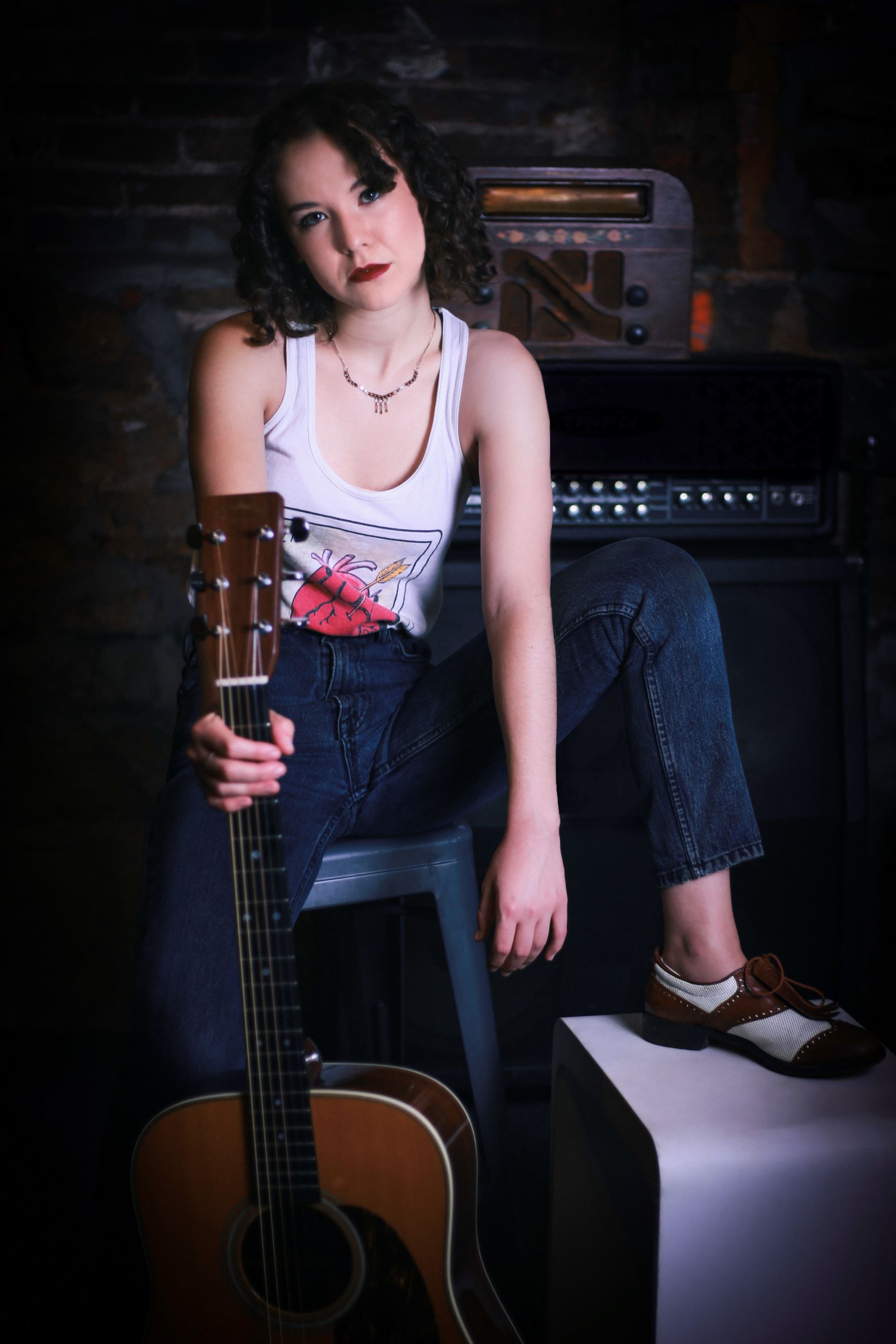 Overall, "Evergreen" is a breathtakingly gorgeous composition that depicts the complexities of human feeling gently and insightfully. Its folky beat and forest imagery create a sense of transcendence that is both calming and eerie, while its message of triumph over adversity will appeal to anyone who has ever faced difficulty. Whether you enjoy folk music or merely enjoy excellent songwriting, "Evergreen" is a must-listen that will motivate and uplift you. So take a deep breath, close your eyes, and allow yourself to be taken into Elizabeth Winterbourne's imaginative wilderness.
Listen to "Evergreen" by Elizabeth Winterbourne on Spotify and let us know your thoughts.
You can follow Elizabeth Winterbourne here for more information.