I'm not sure why, but hearing a song by Los Angeles-based band Love Ghost after my initial experience with them, owing to their track 'Pulp,' always gives me a wonderful vibe. Fast forward, we've developed an affinity that has kept us engaged for quite some time, which is exactly how it should be between artists and music journalists. After several features with them on my Songweb, their songs have become extremely irresistible, keeping me on the lookout to reach out to them whenever they release a project, I was fortunate this time and got another chance to pen down my thoughts on their single, 'Jealousy,' a deeply emotional and raw alternative grunge rock track that will resonate with anyone who has experienced the pain of betrayal, rejection or loneliness. 'Jealousy' was released on March 31st, and it talks from a vulnerable place, with Finnegan Bell, Love Ghost's primary vocalist, addressing his issues with being a people pleaser and coping with the anxieties and PSTD brought up by a recent betrayal. Keep reading as I dive into the track.
Bell's vocals enter the song after roughly 9 seconds, adding a little glitter to the charming piece, which begins with a gentle and beautiful chord sequence that sets the tone for an emotional trip that is about to unfurl. His voice is strong and emotional, and he sings with fervor, never losing intensity at any level. What makes 'Jealousy' stand out is when the drums kick in at the 55th second, which gives the song a more aggressive tone, symbolizing the rage and fury that comes with feeling betrayed. The vocals are hard and driven, perfectly conveying the feelings behind the lyrics, and the tempo is irresistible, with the guitar sections demonstrating the band's deep and melodic inspirations. Love Ghost did an excellent job of creating a lovely atmosphere. The instrumentation is particularly notable, with the drums and guitar collaborating to produce a feeling of urgency and intensity.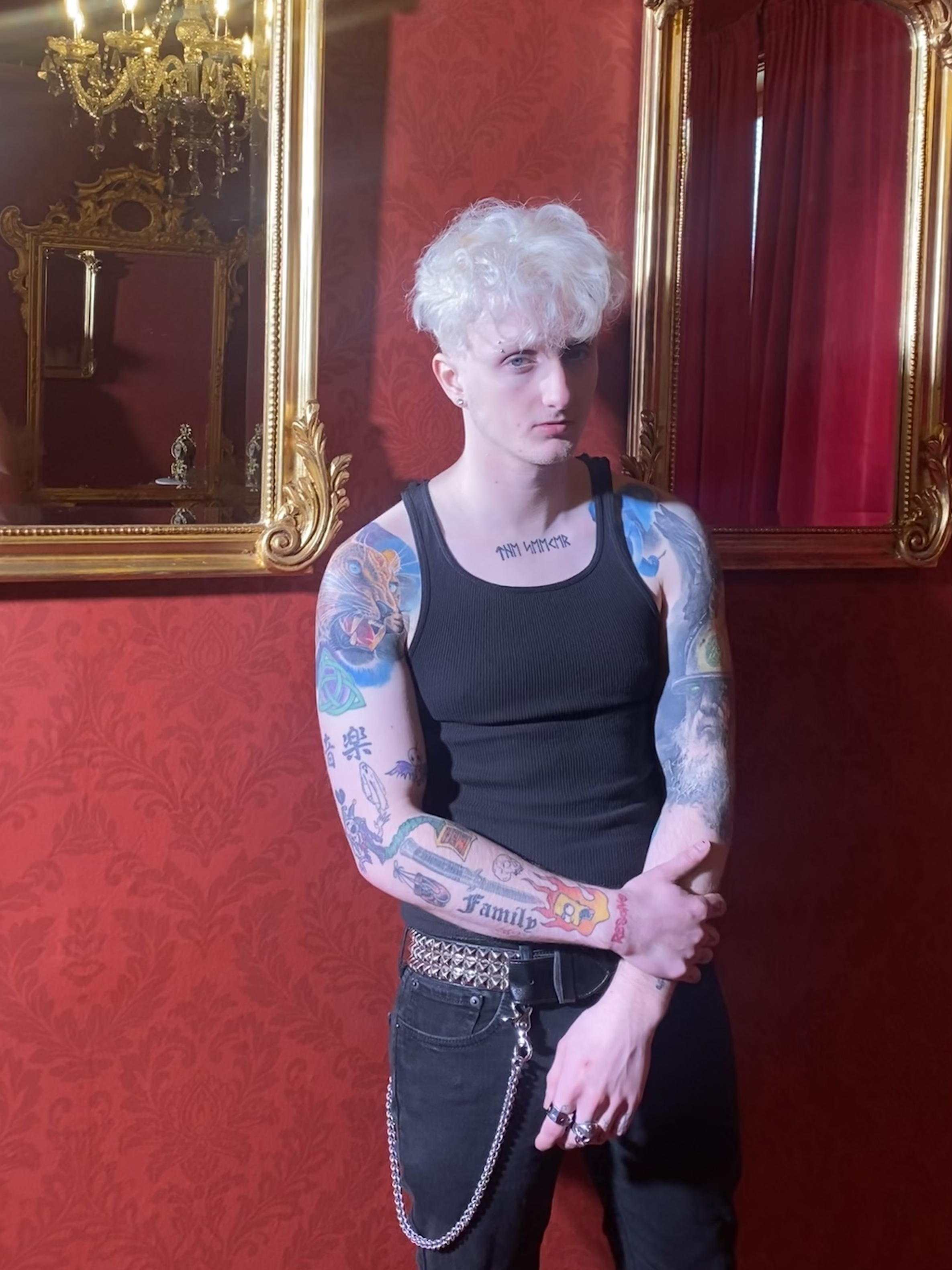 With its contemplative and honest lines, 'Jealousy' is a universal and approachable song that explores the anguish and difficulty of living with 'Jealousy' and the influence it may have on our lives. The lyrics reflect the agony of being rejected and the pain of feeling alone after being let down by someone you trusted. The lyrics are particularly moving, as Bell discusses his battles with 'Jealousy' and his desire to break free from the harmful habit of pleasing others. With this song, he addresses the difficulty of being passionate and emotional while also being vulnerable to hurt and betrayal, a struggle to which many can relate. In addition to the music, there is a stunning visual depiction of the concept. The lighting in the music video adds to the song's sense of pain and tension, and the shots of Bell playing with his guitar are particularly significant.
'Jealousy' is a truly moving song that appeals to the heart of anybody who has ever been betrayed or rejected. The composition and singing abilities are amazing, and I'm quite impressed with what I've heard. It'll surely be on my playlist. The production of the song is extremely refined without being overproduced. The progressions are unique and let the emotions of the song seep through, keeping you riveted to the tune. Overall, 'Jealousy' is a strong and catchy track that displays Love Ghost's distinct sound and is a must-listen for fans of grunge rock songs and those searching for music that explores the more sinister aspects of human emotion, particularly those through difficult circumstances.
Listen to "Jealousy" by Love Ghost on Spotify or SoundCloud, watch the video with the above link, and let us know your thoughts.
You can follow Love Ghost here for more information.