Rusty Reid's 'Rio Frio,' from the album 'Bayou Line,' which he released on August 23rd, stands out as a shimmering gem, a timeless journey that transcends genres and speaks to the very soul of its listeners. Rusty Reid, the talented American indie-folk-pop-country-rock singer-songwriter with deep roots in the heart of Texas, takes us on an exciting musical trip. With 'Rio Frio,' he tells an enthralling story. His musical prowess, honed through years of execution, sets him apart as a master storyteller. The song, which demonstrates Rusty's growth as a songwriter, transports us to a different era, immersing us in the rugged landscapes of Texas. Through careful creativity, 'Rio Frio' carves out its niche in an era obsessed with playlists, beckoning listeners to enjoy its captivating qualities. Let us get started!
"Rio Frio" opens up with a harmonious combination of electric and acoustic guitars, softly lulling the listener into the Texan night. The strumming evokes cottonwood whispers, setting the stage for Rusty's emotional narrative. Rusty Reid's passionate and soulful vocals bring the melancholy words to life. His voice is like the warm hug of an old friend, guiding you with steadfast honesty through the lyrical journey. Each note bears the weight of the cowboy's solitary, resonating with the somber beauty of a lone figure by the 'Rio Frio,' as expressed in the opening lines, "Everything's quiet in Texas tonight, Rio Frio, and I." You are pulled into the cowboy's world, where love and loss entwine in a delicate dance as he contemplates his sweetheart and a distant island. His lyrics shine as he weaves a story about nostalgia, desire, and the passing of time. Rusty's performance is an affirmation of his ability to capture the heartache and desire that define "Rio Frio."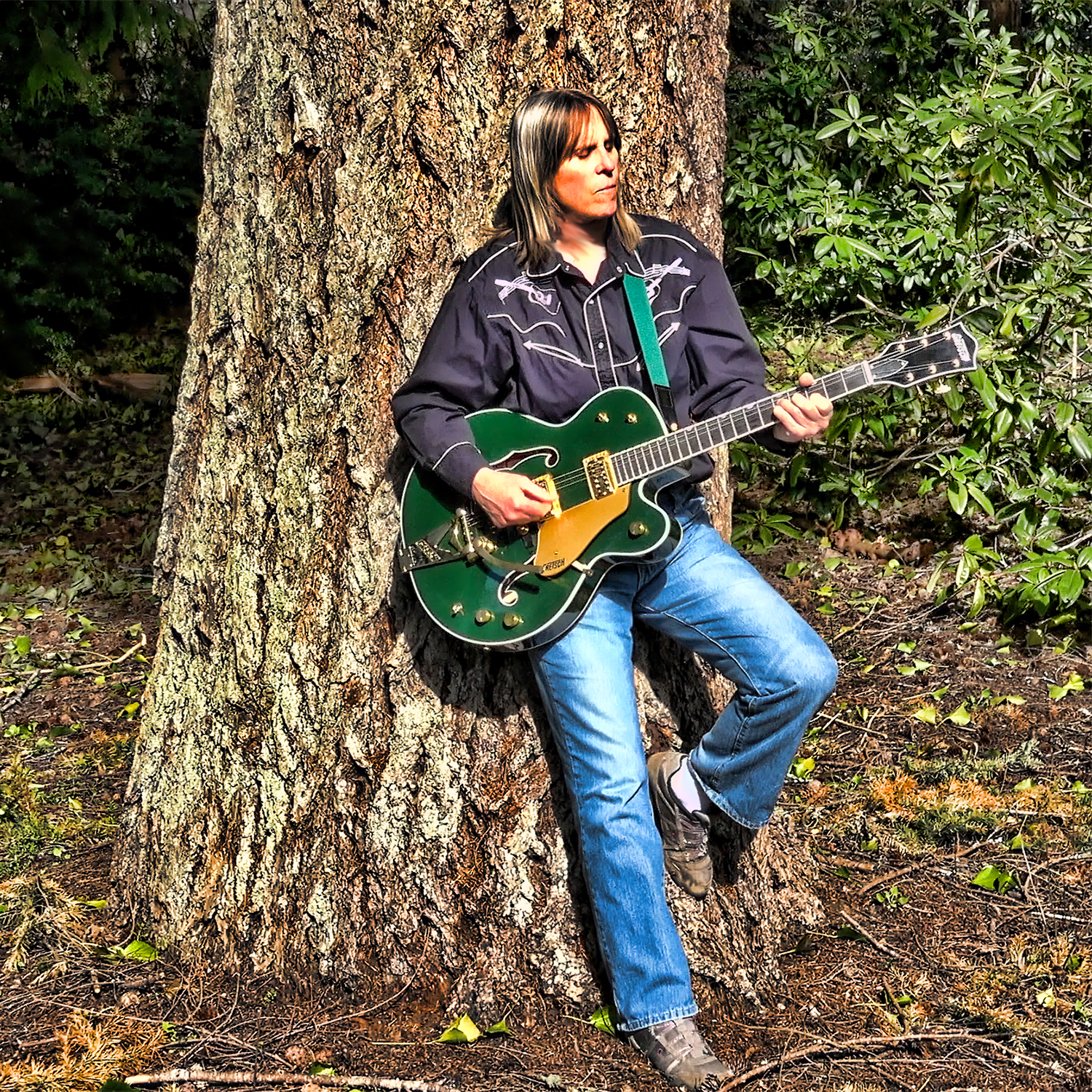 Now, at the core of 'Rio Frio' is the theme of longing. Rusty Reid is yearning for a loved one and feels the weight of their absence on this desolate night. Lines like "It's lonely and dark; I miss my sweetheart" underline the intensity of this longing, while the mention of stars and cottonwoods lends a tinge of sorrow to the situation. The lyrics also convey a sense of mortality and the transience of existence. The line "Cowboy, you're dying so young" alludes to the frailty of life and serves as a reminder to treasure the time we have. This theme of mortality is juxtaposed with the thought that the singer would have been somewhere else if not for their current circumstances, emphasizing fate and the choices we make in life. The song, however, takes an incredible turn when it introduces another character, the sweetheart, who waits by a window in a different location and time. This adds dimension to the story by implying that the yearning is reciprocal and that distance has separated two souls who should be together. The mention of "sea island blow" brings up images of distant places, emphasizing the feeling of remoteness even further.
While the lyrics are undeniably at the core of "Rio Frio," the musical arrangement is critical to amplifying the song's emotional effect. Rusty Reid's passionate vocals are well complemented by the deep and introspective tune. The song's orchestration is organized by a brilliant group of musicians, featuring Steve Beasley's proficient touch on acoustic guitars, electric guitar, accordion, and bass, and Darin Watkins' immaculate drumming.
Finally, "Rio Frio" is more than simply a song; it's a journey. It's a glimpse of the soul of a gifted singer-songwriter who dares to be unique. Rusty Reid's storytelling prowess, along with his soul-stirring vocals and impeccable instrumentation, vaults "Rio Frio" to the level of an eternal piece of art. It's a song that conveys you to another time and place, leaving you with a sense of awe and desire to learn more about Rusty Reid's musical universe. Don't pass up the opportunity to join Rusty Reid on this musical voyage; it's one you won't want to finish. So, if you're looking for something genuinely distinctive, let Rusty Reid's "Rio Frio" be your guide into the musical wilderness.
Listen to Rusty Reid's "Rio Frio" on Spotify or SoundCloud and let us know your thoughts.
You can follow Rusty Reid here for more information.