In the ever-changing world of music, where genres often blend and boundaries are pushed, Love Ghost and Ritorukai have created something unique with their song "Human Error 404." This riveting tune explores the depths of alienation and the battle to find one's place in society, all while flawlessly blending Emo and alternative rock elements. Love Ghost, a band that has continually wowed us with its distinct sound, teams up with Ritorukai to create a song that speaks to us on numerous levels. Before we get into the exquisite "Human Error 404," let us acknowledge Love Ghost. They've become a staple on our blog, continuously pushing the boundaries of their music and capturing our hearts with evocative melodies and insightful lyrics. Hailing from the vibrant city of Los Angeles, Love Ghost has carved its niche, and it's safe to say they are one of the most spectacular bands to emerge from the City of Angels. Released on September 22, "Human Error 404", attains new heights of musical superiority, making it a sheer joy to review. Let's dig into it!
"Human Error 404" opens beautifully, with a buzzing guitar strum reflecting the trauma of an isolated soul. It's an unaltered and uncovered exploration of emotion, a whisper in the dark that gradually grows into a cathartic eruption of Love Ghost's powerful rhythm section, achieving an extreme intensity that's both intense and freeing. Love Ghost's music has always been defined by Finnegan Bell's vocal prowess, and "Human Error 404" is no exception. His hauntingly soulful voice flawlessly expresses the lyrics' depth of emotion, bringing listeners into the song's introspective universe. Ritorukai's performance is as compelling, with his raw and passionate delivery providing an engaging contrast to Bell's vocals. Love Ghost's uncommon emotive style, led by Finnegan Bell's spirit-like voice, is the ideal match to Ritorukai's heartfelt Spanish words. The contrast and harmony of their voices reflect the universality of human emotions, making this blend attractive.
Let us now dig into the lyrical beauty of this enthralling composition. The lyrics explore feelings of isolation and anxiety that many of us can identify with, making it a poignant anthem for anyone grappling with the complexity of modern life. So, in my perspective, "Human Error 404" is more than simply a song; it's a moving examination of the universal themes of isolation and yearning for connection. Lines like "Donde yo quiero estar, tú no puedes llegar" (Where I want to be, you can't reach) and "El amor solo se acaba si tú lo dejas ir" (Love only ends if you let it go) highlight the track's sense of longing and loss. It's a song that inspires listeners to reflect, think, and confront their feelings of disconnect with society.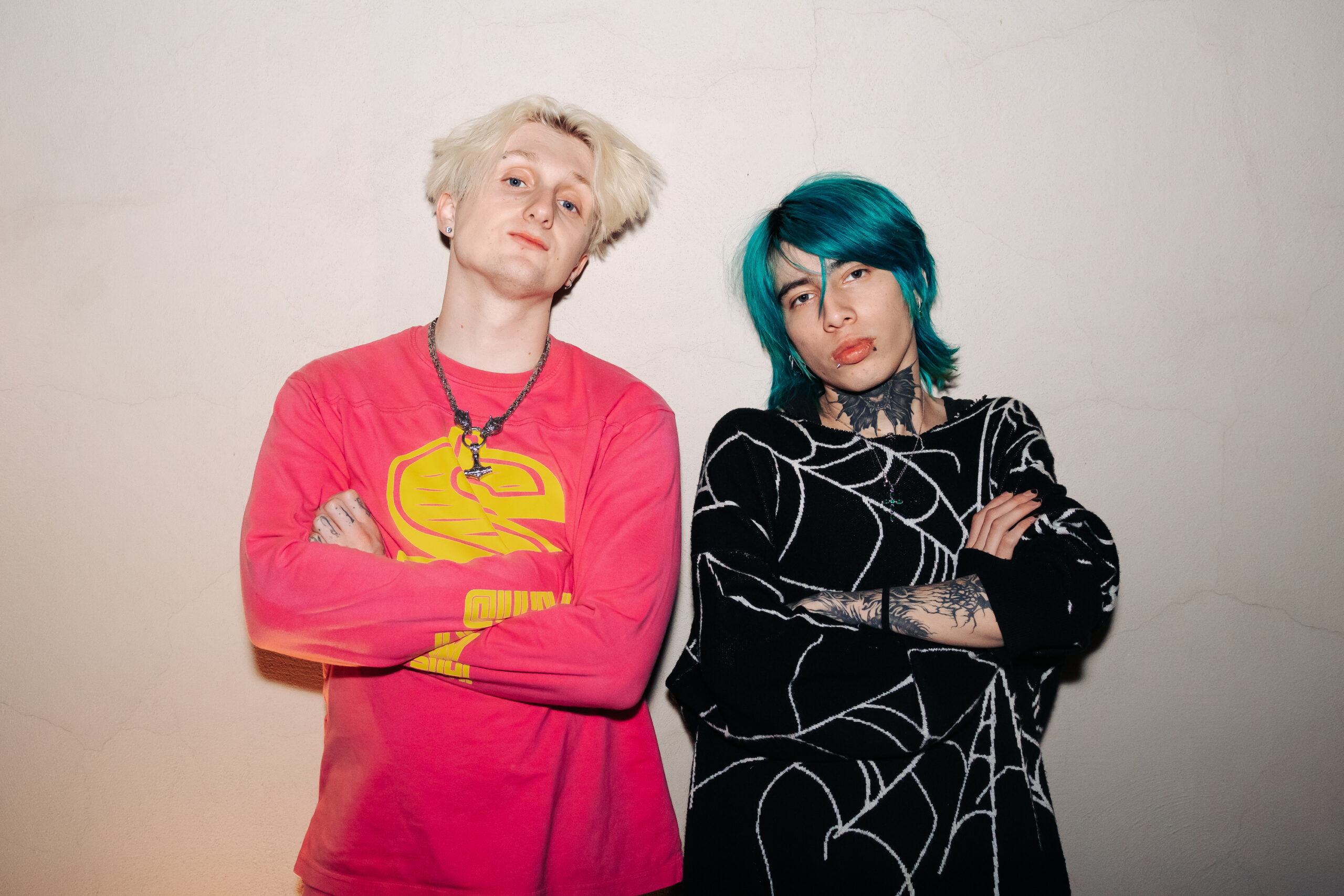 Beyond the outstanding vocal performances, "Human Error 404" boasts an enthralling musical arrangement and production that can only be described as mesmerizing. The song smoothly blends elements of alternative rock and emo, producing an airy and gritty soundscape. The hypnotic sounds and beautiful guitar work serve as a captivating background to the emotionally intense words. Love Ghost and Ritorukai have a solid knowledge of how to create music that evokes strong emotional responses. The layers of the song are carefully created, with each piece contributing to the ultimate emotional impact. This musical masterpiece took a lot of thinking and work to create.
Overall, "Human Error 404" is a work of art in the field of alternative rock. Love Ghost, under the guidance of Finnegan Bell, remains one of Los Angeles' most promising bands, and Ritorukai's involvement adds a genuine, cross-cultural depth to their music. Together, they've created a masterpiece that defies language and speaks to the heart of human emotion. This song is a must-listen, taking you on a journey through the depths of the human psyche with captivating beats and haunting vocals. Love Ghost and Ritorukai have given us something deeply amazing, a work of art that will linger in our hearts for a long time.
Listen to "Human Error" by Love Ghost x Ritorukai on Spotify or SoundCloud, watch the video with the link above, and let us know your thoughts.
You can follow Love Ghost here for more information.