The Qwarks are a three-piece psychedelic band from Brighton, UK, including Phil Johnstone on guitar and vocals, Simon Young on bass, and Nick Flowers on drums. Their current single, "Dog Ate My Homework," is the second song off their planned second album, which was released this autumn on the 20th of May this year. For their dog-filled spectacle, the Qwarks partnered with filmmaker Stuart Macleod. Their style is a cross between indie and rock & roll, and they draw inspiration for their music from a variety of artists, subjects, ideas, places, and musicality.
Their most recent single, "Dog Ate My Homework," is a piece of powerful music that will make you soft in the most unexpected ways. The song starts with a pretty unusual style that seems almost ludicrous at first because you don't normally hear something like this. "Dog Ate My Homework" readily qualifies as a song to listen to if you wish to achieve a state of fun due to its unparalleled intensity.
"The song emerged in a magical garden of feral cats and floral wonders, under a full moon and starry skies. The song is a stream of consciousness, the words poured out in a ten-minute reverie in a whirlwind of British garden-based psychedelia offering driving riffs and big choruses with pop sensibilities", said The Qwarks.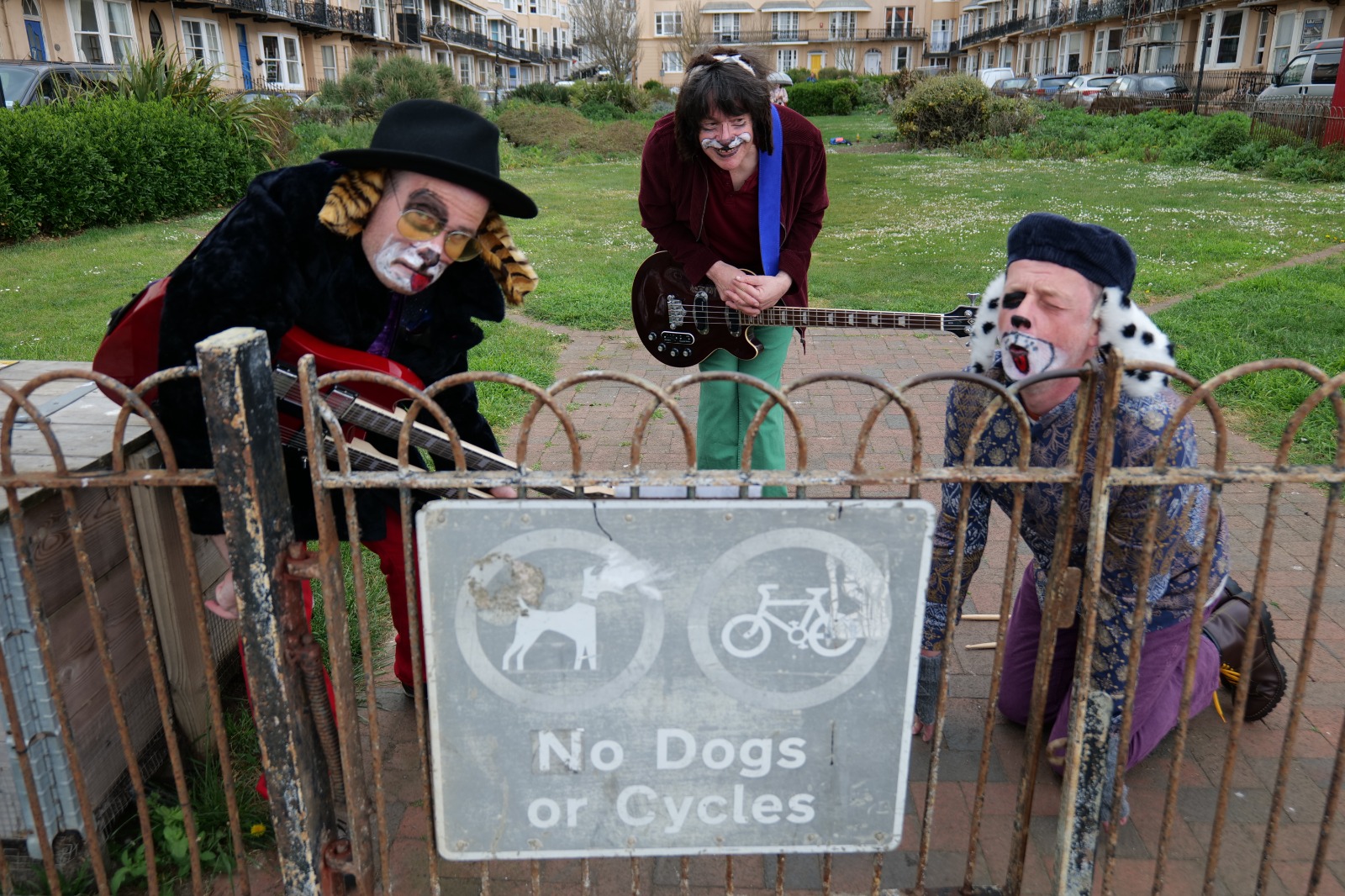 The Qwarks' "Dog Ate My Homework" has a strong impact on the listener's emotions and will make them consume every moment of it. Because, to be honest, only someone with a good ear for music would be able to make sense of it all and appreciate the nuances of how they are portrayed, through subtleties and strong depictions, in the song.
"Dog Ate My Homework" has layers tied to it, and only by stripping these elements apart other, carefully and tenderly, can you uncover the spirit of the music.  The song gets much more fun with the terrific and fresh soundtracks.
Listen to "Dog Ate My Homework" by The Qwarks on Spotify and watch the video with the link above and let us know what you think. Cheers!
Notable Lyrics
Dog ate my homework the cat lives in sin,
Dreams of the hay bells and rummaging in bins,
Steps of misfortune, no looking back,
Orienteering with shredded-up maps,
To find, you and I,
Listening to their cries