Have you recently yearned to hear songs that would fill your spirit with motivation, upliftment, and happiness? If so, immerse yourself in Feralman's latest nine-track album, "Allegories," a beautiful and sincere collection of songs that explore the topics of self-discovery, belief, and the journey of life through metaphorical storytelling. "Allegories," which was released on March 10th of this year, is a call to action that urges listeners to believe in themselves and their aspirations, as well as to rise over life's hardships. Let us discuss it further down.
Beginning with the lead track, "The Mouse & The Lion" is a symbolic narrative about facing our fears and standing up for what we believe in. The song expresses the concept that the smallest and seemingly weakest among us, with effort and faith, can overcome seemingly insurmountable problems. The vocal chemistry between Feralman and Chara Suri is so genuine and strikes a deep chord with you, thanks to the incredible and well-polished accompaniment. I liked the dynamism and the mesmerizing piano melodies; it was quite soothing. The second track, "Ballad of Life & Death," tackles the ephemeral aspect of existence and the honesty of death. The song's despairing lyrics inspire us to make the most of our time on earth and appreciate every moment since we never know when it may be our last. It's immersive music with a soulful string riff and fascinating acoustic guitar strums that provide an ethereal feel to the warm vocals, allowing them to meld perfectly with the instrumentals.
Feralman examines the issue of self-doubt and the negative voices that might keep us back in "The Wolf Cried Out," the album's third tune. It's a song that encourages us to silence our inner critic and accept our genuine selves without doubt or fear. It's a soulful tune in and of itself, with gorgeous synth riffs set against an effective base of groovy, intricate drumming and percussions. The whole composition is a combination of well-picked instrumentations that complement each other, creating the song's overall harmonious vibe. Moving on to the fourth song which is "Believe," begins intriguingly with acoustic strums and lays the way for its emotional lyrics that inspire us to hang on to our aspirations and never give up on what we desire. Its soaring chorus is an anthem for everybody who has ever confronted difficulty and triumphed over it through pure resolve and faith in oneself. This message is beautifully conveyed against the song's modest backdrop of fingerstyle acoustics and fascinating chord progression. The rapport between Feralman and the female vocals, though, is the most lovely component of the song for me.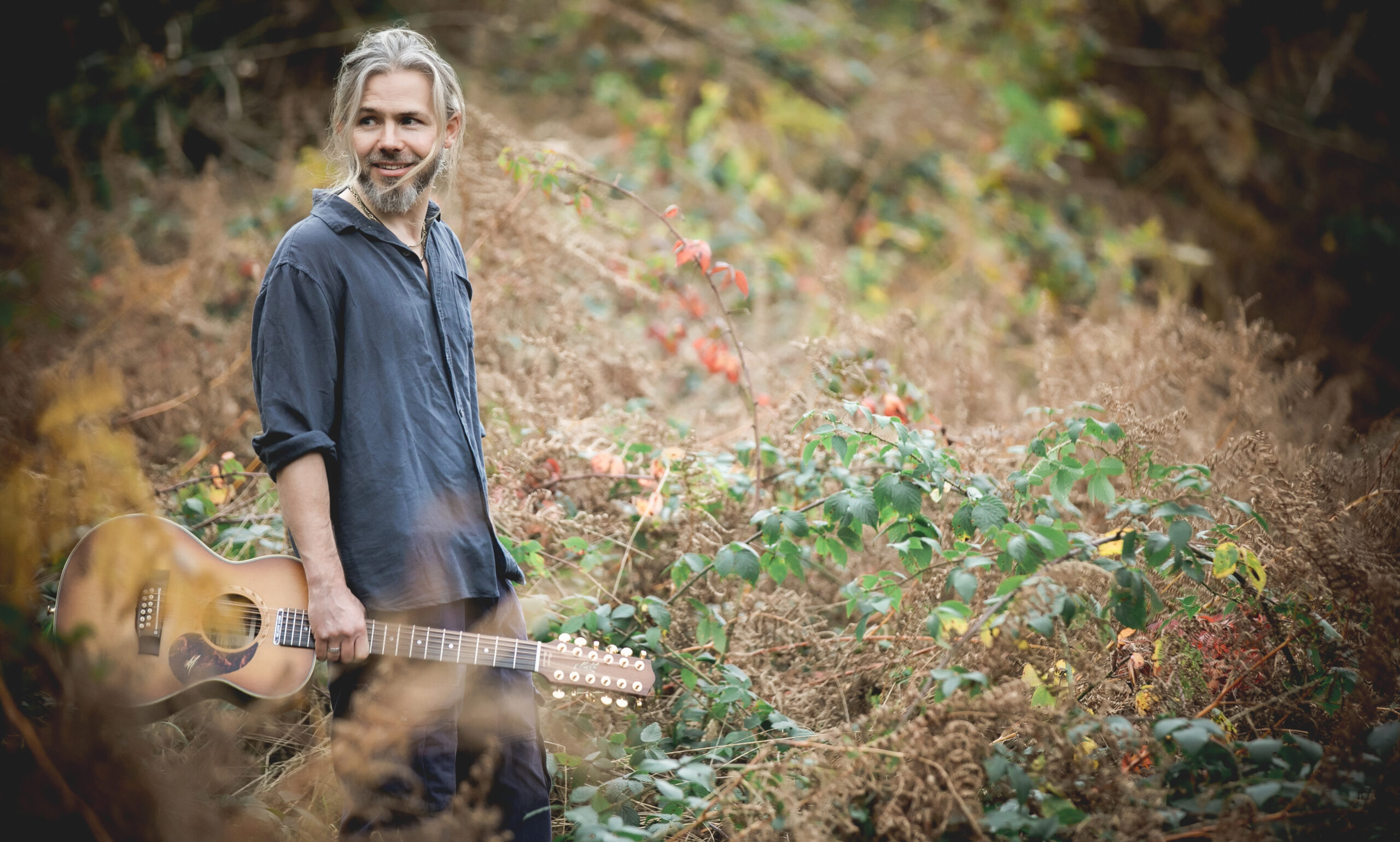 The fifth track, "Golden Canary," is a one-of-a-kind piece that addresses the concept of optimism in the face of tragedy. It alludes to the concept that even in our darkest situations, there is always a ray of hope that might lead us to a brighter tomorrow. It serves as a reminder that no matter how challenging our circumstances are, we can always find a way to persist. A lot of things feel intriguing, especially after the first three minutes and 35 seconds. The song becomes more fascinating after that, with enticing instrumentals that lend a new layer to it. That section feels like a big homogeneous blend of everything Feralman has to offer. You will understand precisely what I mean when you listen. The sixth track, "Memories Remain," is a somber piece that digs into nostalgia and the bittersweet nature of recalling the past. The song expresses the concept that as time passes and we get older, our memories will always be with us and determine who we are as people. Feralman's strong voice and well-constructed lyrics bring the song to life, while the instrumental section's usage of acoustic guitars, harmonica, and soulful strings lends a deep depth to the song and enriches the whole listening experience.
The seventh tune, "Rise From The Slumber," is an inspirational song about overcoming indifference and complacency. It's a song that pushes us to get up from our slumber and take action to make our dreams come true. It's a rallying cry, a reminder that we have the capacity to make our own fate. The groove is exquisite, and the melodies are soaring, creating an intriguing masterpiece. The tune demands your attention, and it will not disappoint. It has a peculiar tone that I can't quite grasp. It's atmospheric and ambient, with a strong hypnotic vibe. "Let It Heal You," the eighth song, is an acoustic and melancholy piece about the healing power of love and the value of forgiveness. It's a song that invites us to let go of our regrets and surrender to the transformational power of love. It's a lovely reminder that even in the worst of times, there's always hope for a brighter tomorrow. Feralman's exceptional skills shine through on this track, producing a wonderfully fascinating and compelling experience. The production is excellent, and each sound is meticulously picked and placed, resulting in an enthralling atmosphere.
Finally, "Time Rolls On," with its soothing acoustic tune and thoughtful lyrics, brings the album's full circle. This song reminds us that life is a journey and that every event, both positive and negative, shapes who we are and who we will become. The production is excellent, with the acoustic riffs and percussion perfectly blending to produce a powerful and catchy beat that results in an overall mesmerizing and vibrant mood.
In conclusion, Feralman's album "Allegories" is a touching and thought-provoking piece of art on the human condition. Each song stands alone and tells a symbolic story of self-discovery, hope, and inspiration while encouraging us to believe in ourselves and our abilities. Overall, this album serves as a reminder that if we believe in ourselves and have the courage to act, anything is possible. The vocals shine brilliantly, and the album's overall message grows more strong, in addition to the gorgeous soundscapes.
You can listen to "Allegories" by Feralman on Spotify or SoundCloud and let us know your thoughts.
You can follow Allegories here for more information.