"Results" is the reigning album by Ellery Twining, a Mystic, Connecticut-based musician who smoothly blends genres to create stunning soundscapes with global appeal. The album is a follow-up to his solo debut "Revenge," and it encourages unconventional thinking while diverging from the traditional pop-rock genre, which often focuses on ABACAB. "Results" was published on June 1st this year and features nine tracks that look into pop culture, childhood survival methods, and the implications of socially acceptable divorce. The album exhibits a diverse range of musical inspirations, from spoken word to excellent poetry, and plays on with pop, rock, and bluesy elements buried in the track. Except for the intro track "Sixth of January," all of the songs on the album were written by Rich Alan Freitas, performed by Ellery Twining, and produced by Eric Lichter. Let me tell you about the album as a whole now.
The opening song, "Sixth Of January," a strong spoken word track backed by delicate acoustic guitar sounds, sets the tone for the album. And, with Ellery Twining's stunning blend of vocals and his lyrical expertise, this piece recites and recalls the events that led up to the Capitol attack. It also describes in great depth and detail what happened on that fateful day, the dangers of disinformation and deception, and the importance of democracy and transparency in voting processes, as well as the disastrous consequences that could occur if these are brushed aside. The clarity of Ellery's words makes for a fantastic listen and provides substantial depth and teaching to listeners about what transpired that day, garnering a tremendous feeling of attraction for its listeners. The tune is contagious, and the words are authentic, with a total effect that is hypnotic and educational.
"The House Is On Fire" is the album's second tune, and it's another spoken word track with a touch of tempo. This song begins with a nice guitar performance and a solid base, giving it a rock-infused impression. Twining's performance and Rich's lyrics masterfully relate the tale of a fire that broke out in Twining's home when he was younger, and how his mother believed she had lost his small brother for a brief period after the fire was put out. The vocal delivery of the words transports you to the moment it occurred. The level of passion with which Twining delivers is astounding, giving listeners an out-of-body experience.
Similarly to the previous tracks, "Dusty Springfield's Record Collection" is the third track with an upbeat nature and tells the story of Twining as he witnesses a pop star sell her collection, which was very precious to her, and how that single gesture might have brought back interest in Vinyl with the song's detailed lyrics. Therefore, with the song's beautiful flow of melodies and Twining's distinctive vocal cadence that makes the song attractive, this song eases listeners into a delightful musical voyage. It is fascinating and ear appealing due to the manner he constantly delivers his words. The accompaniment too, is delicate and makes for a beautiful hearing.
"Rouge," the fourth song, opens with beautiful and warm guitar chords that quickly engulf the listener before narrating a highly intimate and emotional account of Twining's first brush with cosmetics that he had seen his mother, country music superstar Dolly Parton, wear on television. He recalls being enthralled by his mother's cosmetics until he smeared her rouge all over his face one day. His use of high notes in his mother's voice when she found him stands out and shows her disagreement, capturing the listener's attention. The song transports you on an emotional journey of self-love and self-discovery, and Twining delivers the lyrics with a glimmer of charm filled with rich lyrical, and serene melody.
"Deafening," the album's fifth song, is a pleasant change of pace in the record, depicting the narrative of Twining's closest friend who had deaf parents. Twining discusses how they met and how they handled their home, particularly how they reprimanded their children, which piqued his interest. Twining's performance and wordplay make it entertaining and engaging to listen to. With this song, he hits again, crafting music that is a lyrical treat while incorporating hypnotic rhythms that keep the rhythm compatible and get you lost in the arrangement.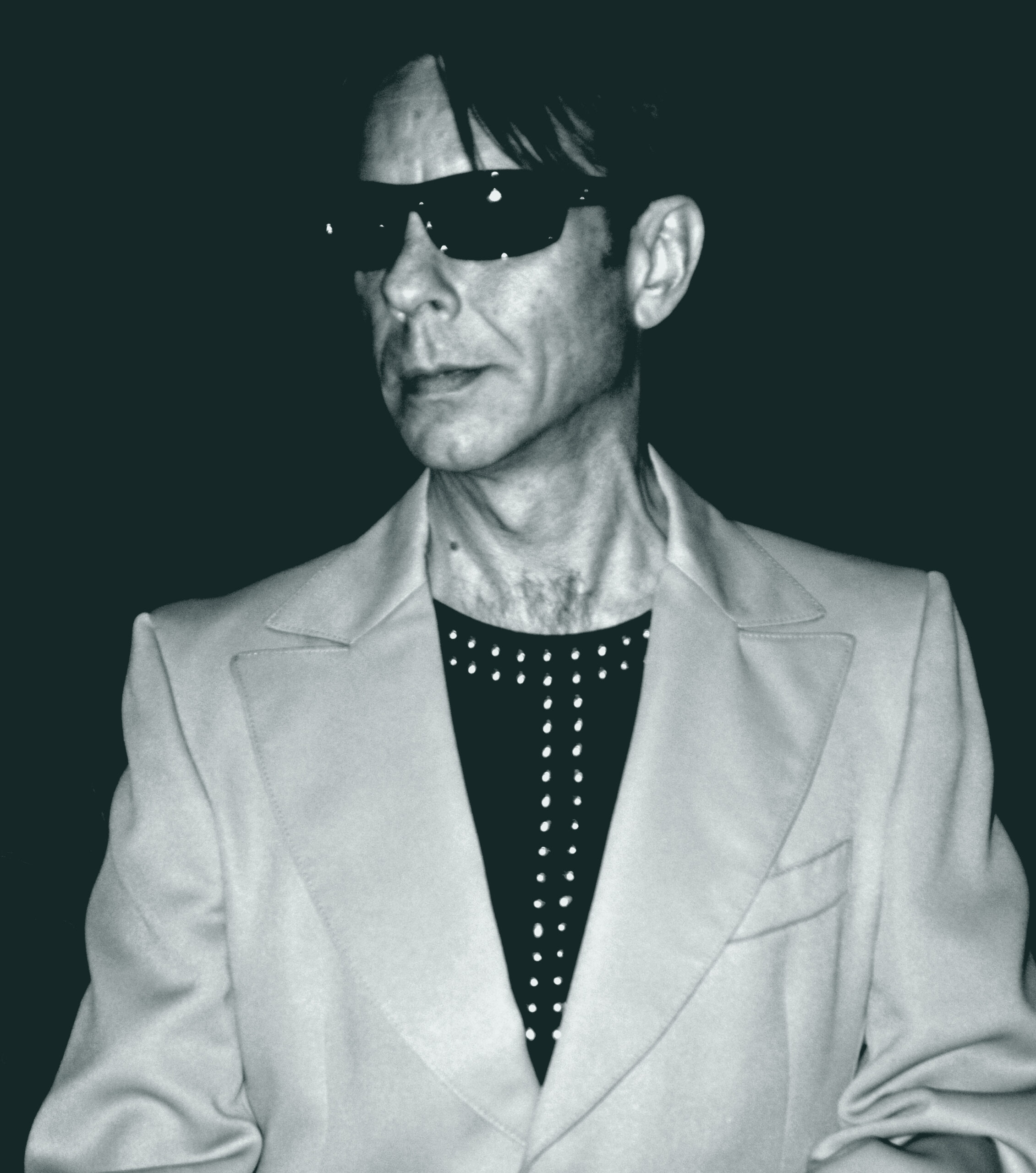 "S.B. Butler" stands out as a thought-provoking piece that explores the horrors and delights of a school playground in epic detail, as well as the ins and outs of what goes on when there is no adult supervision. The guitar performance lends this tune a sound that will send listeners on an infectious merry-go-round. Twining distinguishes himself from other artists by infusing this song with so much significance. It's powerful, and his great spoken-word delivery adds to the effect. This song is appealing, with lovely melodies that will stick with you long after the song has ended.
With "What's Gonna Set You Free," the song begins with a steady and addictive acoustic guitar melody before we hear Twining's gentle voice. The song picks up speed and becomes more engaging shortly after its beginning, with Twining recounting how he narrowly avoided death on a bridge in an attempt to get his message out there since it seemed impossible to him. The guitar layers in this song are stunning, and the contrast between the instrumentals and Twining's impassioned lyrics provides a very unique and touching experience. It's a handful of the finest songs with a lovely ambiance.
"Electric Boat," the album's eighth track, opens with an unending, layered acoustic guitar flow blended with a gorgeous violin performance and conjures an image of Twining and someone dear to him who is in hospice care. It appears to be his last conversation with that individual, and you can hear the emotion in his voice making this piece a striking one. The violin performance steals the show in this track, raising the hairs on the back of one's neck and giving the listener chills. The song has an ethereal aspect that may brighten anyone's day, owing to its soothing melody and Twining's angelic speaking.
Finally, the incredibly gorgeous "Cellar Door," a hauntingly profound and thought-provoking piece that underscores one of the album's most major topics, rounds off the record. The acoustic guitar strings on this track are a fantastic complement and provide so much soul to the song. They are in perfect synchronization with his voice, boosting the track's dynamic range while also expressing the required story and merging seamlessly.
Overall, "Results" by Ellery Twining is a fantastic spoken word album for fans of poetry and music. Twining exhibits his creative and musical abilities on this album, and each track has a distinct and original tale with a refreshing and striking message, presenting all listeners with a front-row ticket to an amazing lyrical, poetic, and musical trip. "Results" recognizes Twining's musical talent and opens up a larger and brighter future for him. As an outcome, I am confident that Ellery Twining's musical career will provide stronger "Results" shortly.
Listen to "Results " by Ellery Twining on Spotify or Bandcamp and let us know your thoughts.
You can follow Ellery Twining here for more information.