Daniel Nwosu Jr., often known as Dax, is a Nigerian Canadian rapper, singer, and composer. His music is a blend of country, rap, and soul that creates a very particular sound. Dax's composition capabilities are incredible, as his aptitude to fold a song and make it so enjoyable to listen to. Dax delivered another masterpiece named "Searching For A Reason" with its accompanying video on June 24, 2022, as he continues to contemplate and clarify his sensations into music.
Dax's latest single, "Searching For A Reason," is a fantastic work of art that incorporates a lot of simple instruments and amazing writing capabilities and was featured as the 4th song off his "Pain Paints Paintings" album he released last year. In terms of the music and its components, it possesses lyrics that leave indelible imprints on the listener's emotions.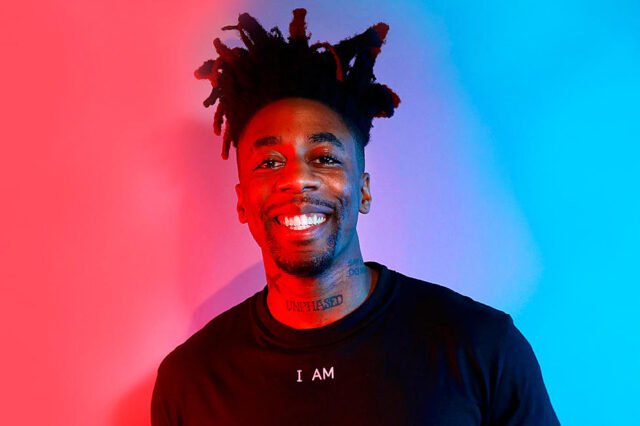 The song's lyrics aspire to be a flame within oneself yearning for a moment within this hopelessness, beginning with a basic yet groovy beat and a gorgeous piano melody. In the song, he talks of his hardships and triumphs, as well as instances when he was convicted overly soon and his words being used against him.
"This is a song that resonates very deeply with me and it possible one of my favorite I've ever written. It speaks on life's walk during these crazy times and challenges we face in a society obsessed with instant gratification. Also paired with a visual that was inspired by one of my favorite films of all time called Alice In Wonderland" Says Dax.
This song will also strike a chord with Dax lovers who are striving to find a cause and drive to keep moving forward in their life. He got so personal with his words, which are very relevant. The incredible chord sequence and the forceful voices are breathtaking. "Searching For A Reason" is an excellent song, and everything gels and works so well together that it effectively conveys Dax's purpose as an artist. "Searching For A Reason" is a great song to listen to at a difficult period, and I heartily urge you to listen to it at least once.
Listen to "Searching For A Reason" by Dax on Spotify and watch the video with the link provided and let us know what you think. Cheers!
Notable Lyrics
Trust gets you killed, love gets you hurt
Bein' real gets you hated, so tell me what it's worth
I done seen these people change and try to twist up all my words
I been stuck inside a maze, they say that means that I'm on earth