With great delight and arousal, we welcome the American trio Bloodlin3 back to our blog with their album "Mercy," which became available on June 19th. Following the release of their tremendous song "Until I Fall," the trio of 2Severe (Stephen King), Reinman Quiji (Blackrein), and Mallachi (Miggidy) have now released a 9-track album that is a lovely combination of nostalgia and innovation as they have genuinely developed an album that makes sense to all fans of hip-hop and R&B, paying respect to the golden period of hip-hop in the 1990s while introducing their distinct style to the mix. Let's get started with the songs on the album and get ready to be blown away!
The album commences with an astounding opening, "Intro (Enter Bloodlin3)," which sets the tone for the next tracks. The trio's smooth flow and powerful presence, as well as Joyce Wood's charisma, capture listeners' attention and draw them into the world of "Mercy." The brilliantly produced beat draws us right into their world, providing a great introduction to the album's themes.
The next track, "Execution Day," is a certified banger that displays Bloodlin3's ability to perfectly integrate its style with the abilities of Bizzy Bone and AC Killer. Lyrically, this song delves into themes of obstacles, resilience, and determination. The production is excellent, and the chemistry between the artists is nothing short of amazing, making this track an exceptional gem on the album.
Bloodlin3 dives into the bittersweet emotions of losing friends and loved ones in this thoughtful piece titled "Where Did All My Homies Go" The heartfelt lyrics are delivered with honest emotion, providing listeners with an insight into the brothers' personal lives. The song's nostalgic and emotional production adds depth, giving it a touching and heartfelt testament to lost friendships.
"Panic Attack," featuring Young Collage, amps up the album's intensity. With an intense and energetic delivery, Bloodlin3 demonstrates their flexibility, addressing their struggles while keeping their heads held high. The collaboration with Young Collage brings a new aspect to the tune, heightening its intensity. Their smooth, fluid verse style blends playfully with the rhythm patterns.
"Please Don't Bother Me," featuring LaRoyce, is a hard-hitting anthem about personal boundaries and self-care. The trio's ability to produce music that effortlessly draws the listener in is shown by the catchy hooks and engaging beats, while the guest collaboration adds an extra layer of energy. This song is perfect for driving with the windows down.
With "Take Me Away," Bloodlin3 displays its versatility with a pleasant and lyrical melody. This song speaks of hopes, goals, and escaping life's difficulties. The harmony of the trio's vocal bond shines through, making this song a delight to listen to. It's packed with soulful voices and will make you feel uplifted.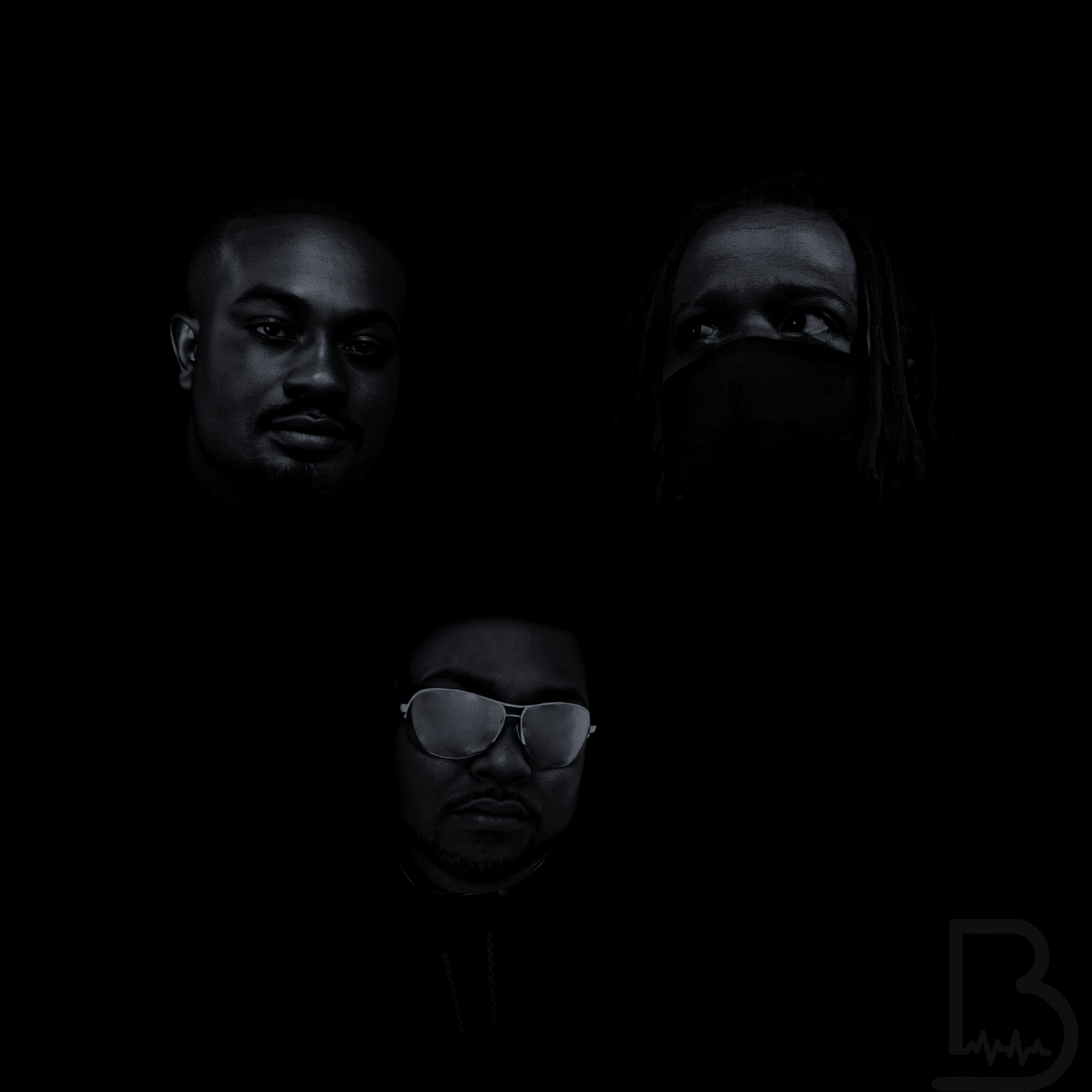 The seventh track, "I Understand," demonstrates Bloodin3's variety and ability to write songs with a strong message. The song delves into empathy, compassion, and the need for understanding in a world that frequently lacks it. The vocals and lyrics of Jaelyn E and Samantha lend a touch of soul and harmony to the song, heightening its emotional depth. Their vocals are so lovely and calming, and their distinct singing style complements the song well. "I Understand" is exquisitely crafted, and the tune is out of the ordinary.
With its strong message of persistence and unwavering will, "Until I Fall" remains a highlight of the album, and Krizz Kaliko's appearance adds another dimension of intensity to the already powerful tune. The production shines brilliantly, capturing the spirit of hip hop's golden age while keeping a current appeal, and with highly gorgeous and intricately woven sounds, you get to witness a fantastic phenomenon, as if being in a dream. This song is far from basic; it is an artistic masterpiece!
The Swishahouse Remix of "Execution Day" closes the album with a bang, combining Bloodlin3's sound with the skills of Michael Watts, Bizzy Bone, and AC Killer. The remix gives the tune fresh life, making it a gripping finale to an already excellent album and leaving listeners wanting more.
Overall, Bloodlin3's "Mercy" album is a roaring hit, competently fusing the spirit of hip-hop's golden age with its fresh and original sound. Each song goes into a different topic, demonstrating the trio's span and narrative ability. The album's production is flawless throughout, seamlessly combining nostalgia with contemporary elements. Bloodlin3 has cemented its status as a dominant force in the hip-hop and R&B arenas with explosive collaborations and emotionally driven performances. "Mercy" is essential listening for everyone who enjoys forthright and powerful music that speaks to the soul.
Listen to the "Mercy" album by Bloodlin3 on Spotify and let us know your thoughts.
You can follow Bloodlin3 here for more information.