Charlie Steady is a singer-songwriter, multi-instrumentalist, and producer from Fresno, California. Charlie Steady began his professional solo career after performing as a bass player and backup vocalist in various bands in his hometown. He focuses on narrative-driven music that spans genres such as Indie, Alternative, Rock, and Alt-pop. Charlie released two tracks on May 13th, "Once Upon a Time I Fell in Love" and "Out of Control Pathos," which are the 4th side A/B singles in support of his second full-length album, "Magpie," which will be released in September.
Both "Once Upon a Time I Fell in Love" and "Out of Control Pathos" follow "Magpie," the album's primary character, on his quest to become a musical sensation in the Big City, where all desires of stardom materialize.
The aspect "Once Upon a Time I Fell in Love" is a ballad/synth-pop song about our nervousness in offering and accepting love. "Magpie," asks whether love is in their destiny and whether love may bring them happiness or only distract them from their artistic path. The music features a ballad piano framework as well as a synth-pop rhythm component that serves as the song's backbone. The lyrics explain Magpie's internal discussion about what love means, both subjectively and conceptually.
"Out of Control Pathos," the side B song is a song in the spirit of indie music about "Magpie's" exhilaration and future hopes of finally making it to The Big City. The song is aesthetically evocative of mid-2010s indie rock/pop, drawing inspiration from musicians such as Mac Demarco's whimsical and cheerful lyrical approach.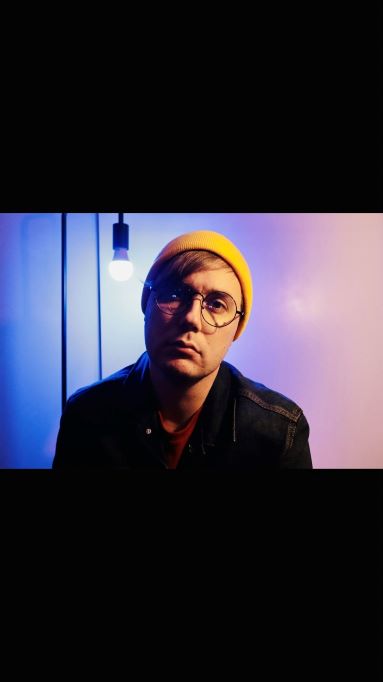 Charlie writes these two songs, "Once Upon a Time I Fell In Love" and "Out of Control Pathos," with profound lyrics, intriguing instrumentals, and an overall peaceful mood. The songs are emotive works of art that showcase Steady's lyrical and musical abilities and serve as a foreshadowing of what the album "Magpie" would include.
The beautiful thing about these songs is that their melodies will become known to the listener, and they always hit harder when it flares up. The songs are a perfect illustration of this, and their captivating melodies will stay in the listener's brain for a long time.
The two songs powerfully combine the feelings of appeal, attractiveness, and exquisiteness. Both tracks are wonderful, with magnificent soundscapes and a certain transcendentalism.  They also have a pleasant and refined sensation due to their different flavors that are so skillfully combined that they blend into one. Both tracks are profound, deep, nostalgic, contemporary, and ethereal all at once. They both blossom in lovely ways and have undertones that complement their more current and crisper sounds well.
Listen to "Once Upon a Time I Fell in Love" and "Out of Control Pathos" on Spotify and tell us what you think as we all await the album "Magpie" in September. Cheers!