Le!ghton is a singer-songwriter from London whose songs are lyricism and her creations. LE!GHTON has released her new track, "Uhoh," as a follow-up to her previous hit. The song is a strong anthem that blends the sounds of Cher, Alice Merton, and Adele with her velvety, soulful vocals and pop sensibilities to create her unique sound. On June 24th of this year, she published "Uhoh."
"Uhoh" boasts a distinct tale in addition to a unique combination of music. A female mafia boss takes matters into her own hands when a guy attempts to take over her position, believing he can do it better, but he messed with the wrong woman.
"This is my favorite song I've ever written. I was in a bit of a rut after lockdown not finding any inspiration to write because let's face it there wasn't much to write about and the world had enough covid songs. So I found myself on Tiktok as you do and someone doing a random word challenge came up on my FYP (you get 3 random words from a generator and write a song around those 3 words.) I decided to give it ago. I got the words gun, grandfather, and royal. Which apparently screamed 'mafia' to me, so I wrote a song about a female ran Mafia", says Le!ghton.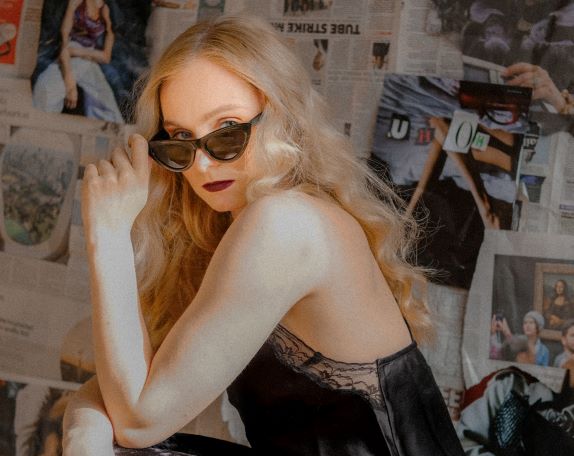 Le!ghton's unaffected voice has a new depth, as evidenced in Adele's vocal performances. The tune opens with lovely vocals by Le!ghton, followed by a gloomy arpeggio development and an intriguing groove. A strong, bass-driven chorus studded with lush harmonies and enticing melodies adds vibrancy and color to the tune. Le!ghton's voice is readily heard, and her delivery is both genuine and amusing. It's fantastic how her vocals complement one another to produce a richer sound that keeps the listener captivated and desiring additional.
"Uhoh" is a piece of soothing ambient music with a simple, heavy beat that delivers its meaning. The instrumental performance is excellent and wonderfully matches the singing. Listening to this musical masterpiece transports you on a boat surrounded by breathtaking scenery. The artist uses her creativity to create a dreamlike, yet relaxing background that glides in a constant trickle.
Listen to "Uhoh" by Le!ghton on Spotify and let us know what you think. Cheers!
Notable Lyrics
Well let me tell you i'm the queen of this dynasty
So you better run
run, uh, uh, un
Well played I'll give you that
Check mate, Now you're out of luck
Bow down to her majesty
All hail me, All hail me
My Grandaddy told me
Look out for the one and the only