In collaboration with Ben Tenison, Australian pop artist Genevieve Sovereign, located in Melbourne, has released "Vibration Angle," her newest single, to enthrall listeners across the world. This catchy tune grabs your attention and instantly puts you at rest with the ambiance it offers. The addicting "Vibration Angle" was launched on November 11th. "Vibration Angle," is the first of a new series of IDM / EDM tunes co-created by these two.
Beginning with a definite electro-pop mood, Genevieve hits us with her enticing vocals while Ben's voice then hit all the correct notes while emerging easily. They both perform the song with such fervor and sincerity that it's rare not to be affected. The musical arrangement is modest but powerful, perfectly complementing the tone of the track. The melodies and instrumentals are quite enjoyable, and the voices are very pleasant and refreshing to listen to. The energy of "Vibration Angle" is incredible, and the lyrics are quite upbeat. This is ideal for playing with colleagues or at a home party, and it is likely to get everyone in the groove to have a fine experience.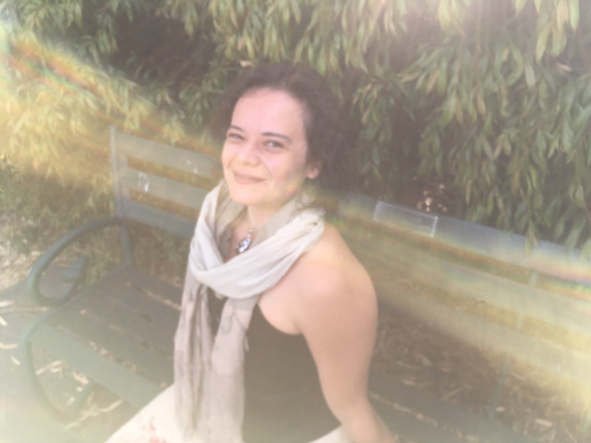 The partnership's lead single "Vibration Angle" invites listeners to meld thought and sensation into a vast but somehow nostalgic cosmos, offering almost koan-like questions such as the opening line, "What can you see from your angle – does it lead your gaze further than mine?" and later, "Can you feel these vibrations around you, lifting hairs from your skin to the light?"
Overall, the production and rocketing melodic hooks create a beguiling atmosphere. Genevieve sings with rich, haunting vocals that blend with her soft vocals and the drummers' melodic vibration. This song has great consistency throughout, and Ben Tenison's voice is so engaging that you'll be listening to it long after it's ended. "Vibration Angle"  has a lot going on, yet everything sounds so unified and rich.
Listen to "Vibration Angle" by Genevieve Sovereign ft Ben Tension on Spotify or SoundCloud and let us know your thoughts. Cheers!
Notable Lyrics
Do you hear the tones sound
Can you see the fog clear
From your mind – will you decide to be
Free
Echoes reach through my haze
Memories drift away
Mind's eye view – finally starting to
Free
You can follow Genevieve here for more information.