Born and raised bilingual in Jakobstad, Finland, Laura Hagnäs is a vocalist and acoustic guitarist residing in Berlin.  She began performing professionally in 2016 and is inspired by artists such as Joni Mitchell, Norah Jones, and Bon Iver. On December 17, 2021, Hagnas released "Kuutamolla," a beautiful, slowcore-inspired single. Hagnas performed an exciting presentation with her release, showcasing a combination of enticing melodies in an atmosphere filled with delight.
"Kuutamolla" was composed by Hagnas as a way of renewing her artistry following their first lockup, when she was completely unmotivated to produce anything due to the number of bookings in front of her. She then realized she was locked in a comfy state of forgetfulness and created this lovely masterpiece. Hagnas recorded and produced the song at her Berlin home studio and a woodland house in Finland, while Cello Guilherme Rodrigues mixed and Seed Holden mastered it.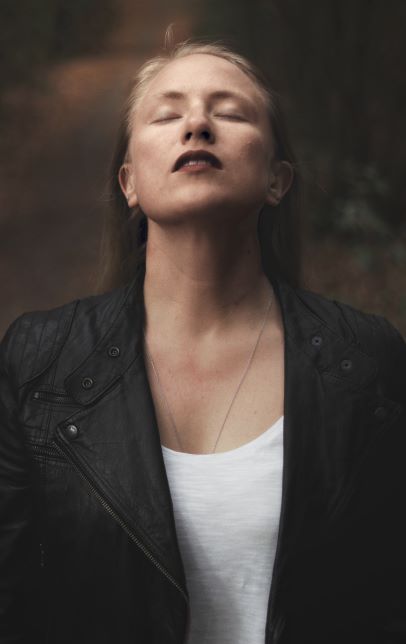 "Kuutamolla" begins with a lovely acoustic guitar tune, which is followed by her vibrant vocals, which are arranged and light from the outset. As the tune develops, Hagnas' calm vocals are accompanied by guitars and piano, creating the impression of a daydream. The soft instrumentation complements her beautiful voice as she performs a touching song.
"Kuutamolla" is a song about blaming everything on the moon while it's you who doesn't dare to do what you need to do to make your goals come true as she sings in a soft and profound tone. The vocals on this track are beautifully mixed, and they are accompanied by some incredible sonorities. The rhythms are powerful and relaxing, and they lend a lot of complexity to the song.
It's a delight to hear all of the sounds merge and interact with one another over a gentle acoustic rhythm, adding to the track's dreamlike quality. Also, the finely created pieces shine out even more with a clear mix, making it a genuine pleasure for hearing.
Listen to "Kuutamolla" by Hagnas on Spotify and let us know what you think. Cheers!