Blunt Blade, a Winona-based musician, began music at an early age and so celebrates his skill and makes important music. Blunt published an eleven-track album titled "Blunt Blade" on September 12 of this year, providing us with amazing music. With influences ranging from Radiohead to Miles Davis to Tame Impala, the "Blunt Blade" album is a unique and dark blend of classically influenced tracks with traces of electronic/synth, hard rock, and post-punk, as well as a dash of dance/disco. We at Songweb had to engage him about his motivation for the new 11-track collection after discovering it. Stay tuned and enjoy the chat.
SONGWEB: Tell us about yourself and how your work as an artist is influenced by it.
BLUNT BLADE: I started singing very young (3 or 4), playing piano by age 7, guitar by 15, bass and drums by 16. I then went to college on guitar and vocal scholarships. I am very introverted, yet I'm highly focused and will work tenaciously to accomplish what I set out to do. I have an insatiable appetite to consume as much music as I can which has been a part of me as far back as I can remember. I'd say my eclectic taste in music and driving desire to get as much of it as I can influence my yearning to create music.
SONGWEB: Who are your most important artistic influences?
BLUNT BLADE: There are quite a lot but I'll list a relatively small number. Funk/Disco bands/artists from the 70's such as The Commodores, The Isley Brothers, Chic, James Brown, Parliament Funkadelic, and Kool and the Gang. The early 80's funk artists like early Prince, Rick James, Zapp, and Roger. Heavier bands such as Metallica, Megadeth, Pantera, Deftones, NIN, and System of a Down. Grunge bands such as Nirvana, STP, Pearl Jam, Soundgarden, and Alice in Chains. Classic rock bands such as Pink Floyd, Led Zeppelin, The Beatles, Queen, The Doors, Bowie, and Jethro Tull. Prog rock bands such as Yes, Rush, Dream Theater, and Tool. Old-school rap such as Dr. Dre, NWA, Tupac, and Snoop Dog. Bands/artists from the 90's such as Beck, 311, Incubus, Linkin Park, Radiohead, Flaming Lips, Reel Big Fish, Red Hot Chili Peppers, Phish, and Cake. More recent bands and artists such as Muse, Tame Impala, Metric, Blond Redhead, Japanese Breakfast, Beach House, Khruangbin, Mitski, Unknown Mortal Orchestra, King Gizzard, and the Lizard Wizard. And finally, an artist who was uniquely in his genre, Frank Zappa.
SONGWEB: Where do you get your inspiration and what trends influence your work?
BLUNT BLADE: I believe that to attempt to be truly original, it's important to try to find your path away from the predominant trends in music of the current moment. Still, I am truly inspired by so much of the brilliant work of so many recording artists today. I do try to use a multitude of other factors. More specifically, inspiration for much of what I've written on the first album comes from personal experiences and the will to overcome challenges. I feel that our experiences shape who we are. How we work through and learn from challenges such as loss and pain can create within our values of perseverance and personal growth.
SONGWEB: Could you tell us about your current project and its production process?
BLUNT BLADE: I initially wrote and recorded most of the bones of all tracks in about 8-9 days. While I wrote the melody lines and lyrics during that period as well, I didn't record the actual vocals for the melodies until many months later. I didn't write the harmony lines until after the vocal melodies were recorded because I wanted to make sure they fit within the feel of the entire. Then the polishing took another couple of months. After that, the mixing and mastering took a couple of months. The album was then officially released in September of 2022. It's now available on most streaming services and can be purchased/downloaded on my website: bluntblademusic.com.
SONGWEB: In what ways has this project aided you in other aspects of your life?
BLUNT BLADE: That's a very interesting question. Most people have an outlet of some kind. These are usually just methods by which to work out frustrations, experience joy, and creatively express oneself. Just as running a marathon or painting are for some, writing music provides me with fulfillment and joy.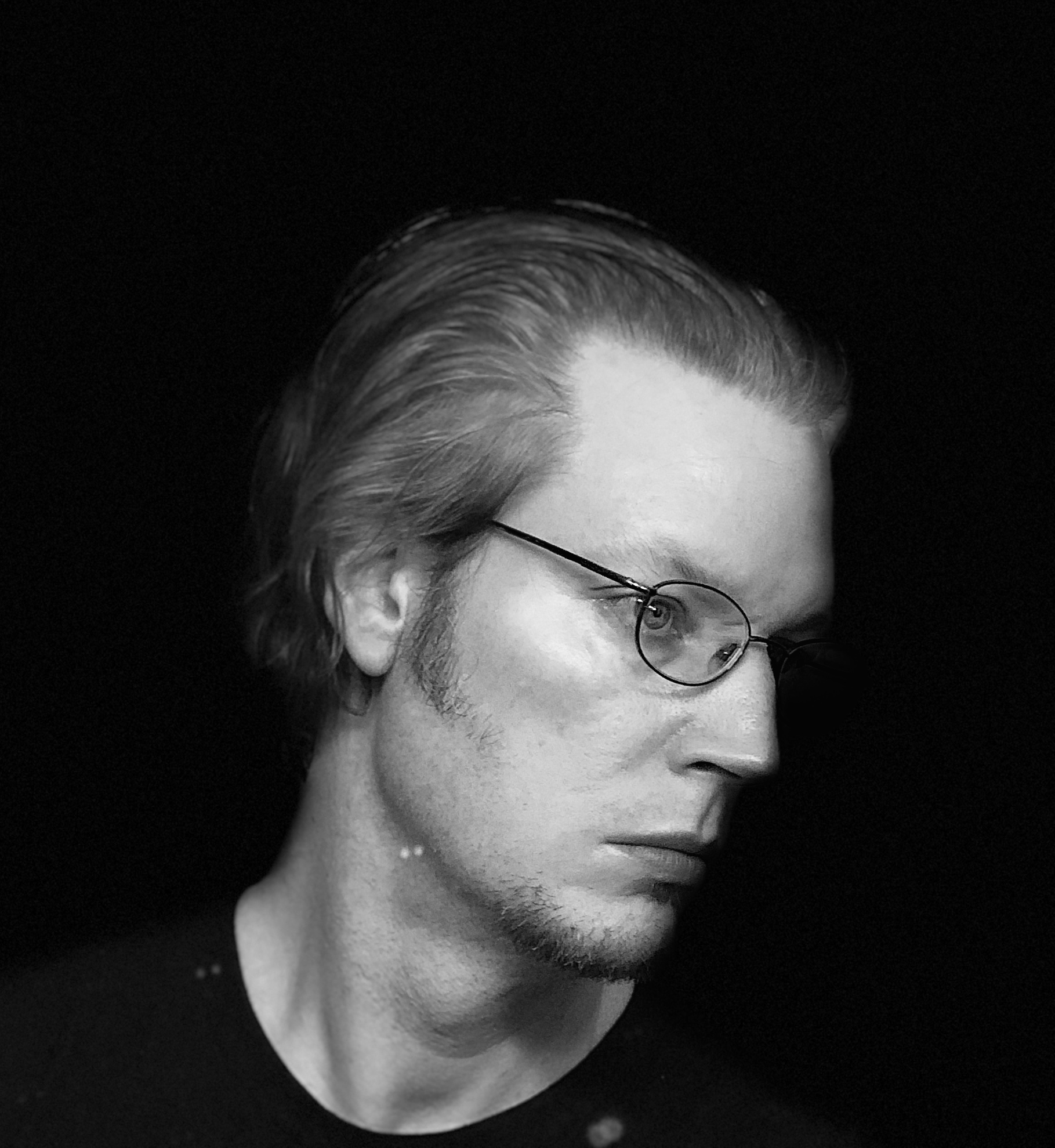 SONGWEB: Could you define briefly the objective or purpose of your work?
BLUNT BLADE: The album was really about a method to channel emotions into a structured output I hope others will be able to relate to. It expresses various emotions through music and lyrics. I've attempted to convey a message of hope, empathy, and resolution in a lot of the songs on this album.
SONGWEB: Do you have any artist relationships, and how do they help you?
BLUNT BLADE: Fellow recording artist Nolan Schmidt was an amazing help on this album. He helped me as far back as advice on the initial setup of equipment and software, and throughout the recording of the album. When I was polishing things up, I had multiple conversations that sounded like, "Hey I'd like to add *whatever* to the guitars on this track. Do you know how I can do that?" He was gracious and helpful with a willingness to assist with every request.
Also, an old friend of mine Adam Snyder who owns Bootleg Recording in the Sacramento, CA area listened to my album months before its release and gave so many great recommendations. Comments such as, "You should introduce a new instrument sound at 1:32," and, "You should add clean guitar on this track," were critical in shaping the final songs.
SONGWEB: Describe how we can help you advance your career.
BLUNT BLADE: One of the largest challenges for new recording artists today is reaching potential listeners in a sea of amazing content that is all competing for listeners' time. I desire that these songs will reach those who will find meaning and enjoyment in them. Through your help, and the help of others, I'm hoping to make this a reality.
SONGWEB: What have your critics and collectors had to say about your work?
BLUNT BLADE: I've received mostly very positive responses to the album. Many critics recognize the multiple genre influences. Others point out the complexity of the harmonies and the layering of instrumentation. I couldn't be more appreciative and humbled by the feedback to date.
SONGWEB: How do you hone your abilities?
BLUNT BLADE: For me, it's about trial and error in the execution of writing. If I write something that doesn't quite hit my ear right, I alter it until it does. I find that trying several different approaches helps to create more original and unique work. Sometimes things sound good, but I have a desire to make them better. So I try to be very critical of what I've written in hopes that I'm able to achieve a better result.
Overall, Blunt Blade's performance on the album is stunning and engaging, making it difficult to ignore. He does it with ease and keeps his audience entertained. The orchestration and vocal delivery of the songs are excellent, demonstrating Blunt's competence after so many years in the profession.
Listen to the "Blunt Blade" album by Blunt Blade on Spotify and SoundCloud and let us know your thoughts. Cheers!
You can follow Blunt Blade here for more information.