Greg Herzenach is a Venice-based indie singer/songwriter and guitarist who draws influence from a wide range of musicians, including Chris Thile, Brian Wilson, The Beatles, Yes, Beck, Elliot Smith, Joni Mitchell, and others. Greg, an artist with a distinct voice and a cheerful attitude, constantly puts his heart and soul into his music, as evidenced by his 9-track album "Music for Headphones," which he published on September 1st of last year. Greg's passion and enthusiasm brought the album to life with his lyrics and beautiful voice. "Music for Headphones" is extremely unique, and Greg Herzenach has made a masterpiece with it. We had the chance to interview him. Continue reading for more.
SONGWEB: Tell us about yourself and how your work as an artist influenced it.
GREG: I am a Los Angeles-based singer-songwriter, composer, and session guitarist/multi-instrumentalist. I mainly record my albums in my home studio. Sorry but the rest of the question I don't quite understand how its worded: )
SONGWEB: What are the essential qualities that make you a good artist?
GREG: A love of vibe and music along with some natural gifts and humility.
SONGWEB: How would you go about energizing a tired audience?
GREG: Talk to them and…Pick up the tempo!
SONGWEB: Where do you get your inspiration and what trends influence your work?
GREG: Inspiration is everywhere! Could be a great tune I hear on a college radio station, a live performance, or a great movie or story.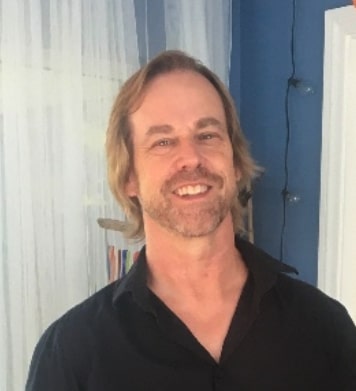 SONGWEB: Could you tell us about your current project and its production process?
GREG: My current release: Music for Headphones was released during the pandemic lockdown. It was some urging of musician friends (I won't name drop but they are well known: ) that told me to release this music in its current state. I dug in and wrote some new material and added some production to existing demos I had recently written. So essentially it's a home studio production. All instruments, programming, and production were done by myself.
SONGWEB: Could you describe the objective of your work?
GREG: My music resonates with a certain type of music lover. It is not formulaic pop or based on current trends. There is hopefully a timelessness to it in its subtle complexity that bears repeated listenings and with that new ear candy: )
SONGWEB: Describe how we can help you advance your career.
GREG: I believe the current state of music is frustrating for indie artists. There are hundreds of hours put into writing, recording, producing, and releasing a piece of art. The result of meager or zero monetization because of being forced to utilize subscription streaming platforms (that benefit the Kendricks and Adeles etc….of the world) hopefully will change. iTunes used to charge 99 cents a tune. Something that connoisseurs and promoters such as yourself can do is helps increase awareness of those issues and help put ideas out that can put some value in the form of compensation for independent musicians: )
SONGWEB: What have critics and collectors had to say about your work?
GREG: Here are some links to a couple of current reviews:
Overall, the album's production is excellent, and it's evident that Greg took his time perfecting his craft and created an outstanding outcome. While the vocal dynamics and infectious melodies create a joyful and cheerful mood on the tracks, his gentle vocals and simple accompaniment provide an ethereal air to the album's tunes, which are ideal for a gradual, progressive build with the beautiful lyrics.
Listen to the "Music for Headphones" album by Greg Herzenach on Spotify and let us know your thoughts. Cheers!
You can follow Greg here for more information.