Hybrid Kid is a Brighton-based garage rock band made up of Danny, Tim, and Fabio that produces music rich in melodies and intermingled with some intricate patterns that drip into listeners' minds. On November 11th, the trio released their latest Americana-inspired tune "Miracle," which has an infectious sound and will get you grooving right away.
"Miracle," which includes acoustic components, is a good cheerful song with fascinating soundscapes and some dynamic rock and country aspects that give it an exceptional impact and make it even more delightful by producing a sense of thrill and excitement for listeners to completely appreciate the awesomeness. And, of course, we at Songweb were ecstatic and decided to speak with the artists to learn more about them and the project. So, keep reading to join in on the fun.
SONGWEB: Tell us about yourself and your background.
We're a 3-piece alternative rock band based in Brighton. Danny is from Jersey, Tim from Harrogate, and Fabio from Sicily.
SONGWEB: Where do you get inspiration, and how does it influence your creative process?
From great albums of the 60s/70s as I'm constantly trying to write music that might compare favorably with those.
SONGWEB: What is the goal of your job?
I'd love to one day write an album as good as Astral Weeks, Dark side of the Moon, or OK Computer
SONGWEB: Do you have a network of other artists that support you?
Here in Brighton you only have to swing a cat to find another musician, everyone and their granny seems to be involved in one band or another so there's a pretty good scene here.
SONGWEB: Do you already have a following?
We do, they just all seem to be in Mexico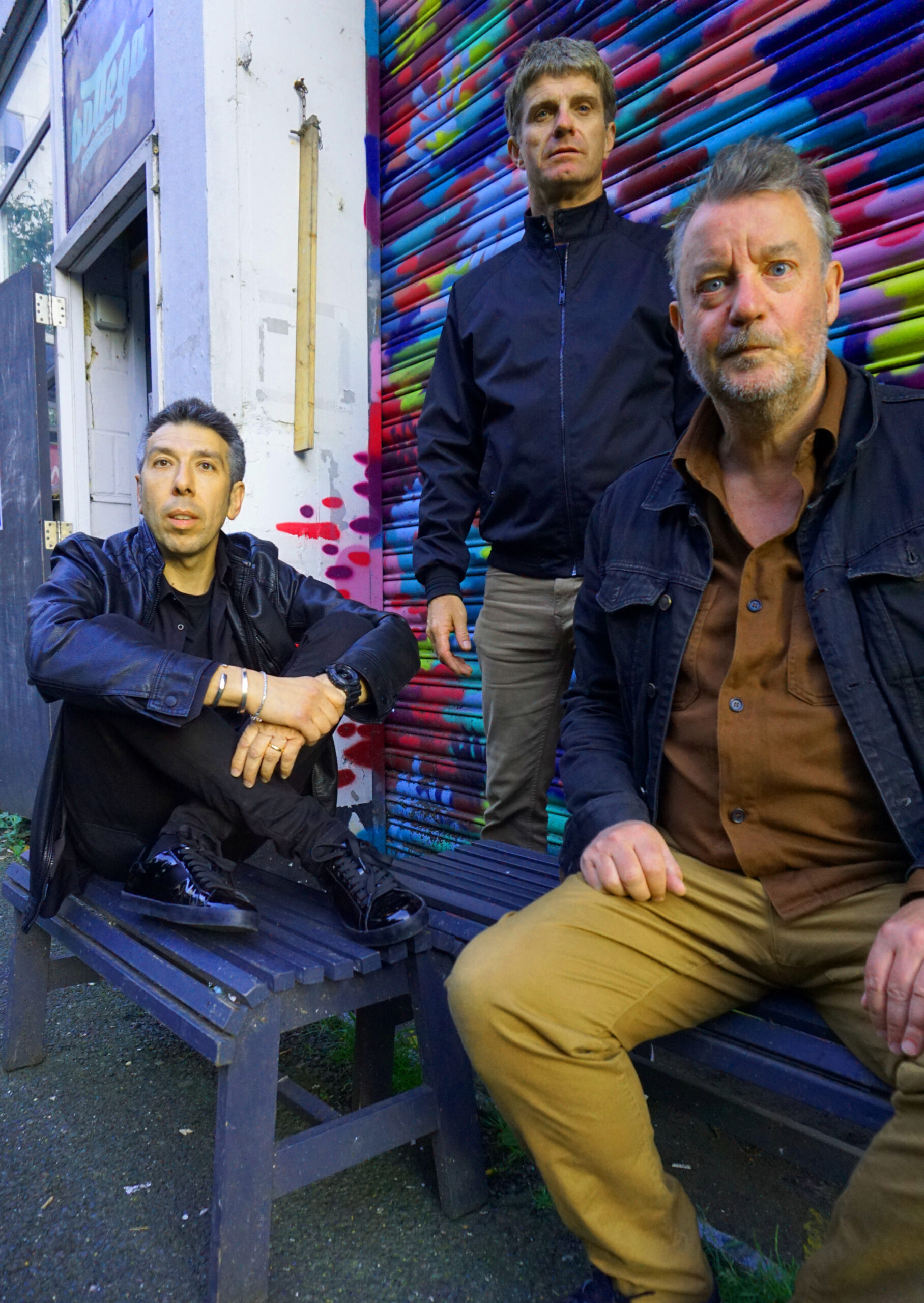 SONGWEB: Has your style evolved?
I think the songwriting has gotten better but then maybe you should be the judge of that.
SONGWEB: How do you negotiate the professional art world?
I'll let you know when I get there,
SONGWEB: What are your long-term career objectives?
It would be nice to get some festival shows. Also maybe get a song sync for an ad or TV show
SONGWEB: In what ways has your schooling aided your artistic career?
I had a really good flamenco guitar teacher who was inspiring. I also had an Art teacher who wrote sleeve notes for classic blues albums and used to know Muddy Waters
SONGWEB: Tell us how we can help you advance in your career.
Try to get as many ears as you can on our latest single, it's catchy. HK play the Albert Brighton 1/12, The Horn St Albans 6/12, New Cross Inn, London 20/12.
Overall, the band does such a good job with their separate contributions that make the entire song works so well. That, I believe, is an accurate description of the band's musicianship. The singer's vocals are lovely and provide just the right amount of energy to the song, while the guitar and shaker play a crucial part in creating the track's cadence. In all honesty, "Miracle" is a music that should be discovered by thousands of people.
Listen to "Miracle" by Hybrid Kid on Spotify or SoundCloud and let us know your thoughts. Cheers!
You can follow Hybrid Kid here for more information.