Riccardo Pietri, a pianist, and composer who was born and reared in Milan and influenced by Ludovico Einaudi and Roberto Cacciapaglia, is presently publishing with Halidon Music. Though Riccardo has never had the good fortune to study or take piano lessons, he has always played entirely by instinct, and he does it brilliantly. He published this meditative instrumental composition titled "Tenth" on September 1 of this year about the numerous trying times in his life, and as a result, the melodies used in the song reflect his feelings and perceptions at the time they were performed. To create this nearly heavenly sound intended to elevate and relax people, Riccardo combined electronic and acoustic components. We at  Songweb were enthralled by the ambiance of the song and felt compelled to speak with him about it. As you listen to our chat with Riccardo Pietri, take a seat back and enjoy.
SONGWEB: Tell us about yourself and how your work as an artist is influenced by it.
RICCARDO: I am a pianist and composer from Milan, Italy. I have always composed music because it has always helped me a lot to calm down and find a sense of inner peace. I never had the fortune to study or take piano lessons, so I have always played just following my instincts not knowing how to read or write notes on a score. Since I cannot justify my total disregard for the theoretical study of the instrument. I find that through the piano one can express one's emotions and that intense melodies are born through this process.
SONGWEB: Who are your most important artistic influences?
RICCARDO: I was inspired by the works of the Italian pianist and composer Roberto Cacciapaglia. I've worked with him (not as a musician) and I took a lot of inspiration. Other artists such as Ludovico Einaudi and Fabrizio Paterlini have always accompanied me over the years. I find that their music expresses so much. I also love the compositions of artists like Abel Korzeniowski and Hans Zimmer. I also find from their soundtracks a great sense of inspiration.
SONGWEB: Where do you get your inspiration and what trends influence your work?
RICCARDO: Usually from sad moments. I usually play piano when I feel sad and there are no trends but just the beauty of play what do you feel at that moment? My EP "These Kinds of Moments" traces precisely a personal journey that stems from some difficult moments as from the title of a song enclosed within titled "fractures" and then lands on better and future moments. Each song and melody express what I was feeling at the exact moment I was playing it. I think music can be expressed at different times and stages. Sometimes I don't feel the inspiration or even the need to play, while other times if I don't play I don't make my day better.
SONGWEB: Could you tell us about your current project and its production process?
RICCARDO: I recently released my latest single "Tenth." The track was produced in a studio here in Milan thanks to the help of producer and Artist Fabio Roagna in art Noktis. "Tenth" is a less sad song than the others in that it contains passages within it in which there is not a sense of sadness that is usually felt in my compositions. I am currently working on a new project. I plan to work on some soundtrack ideas. I have always been inspired by the idea of being able.
SONGWEB: In what ways has this project aided you in other aspects of your life?
RICCARDO: Playing has helped me get through difficult times. I don't like to talk and often keep everything inside. Through the piano, I can express myself. If there hadn't been piano and music I probably wouldn't have come out of tough stages. I believe that music and especially piano can improve people's lives. Any passion, if cultivated, can help express one's state of mind.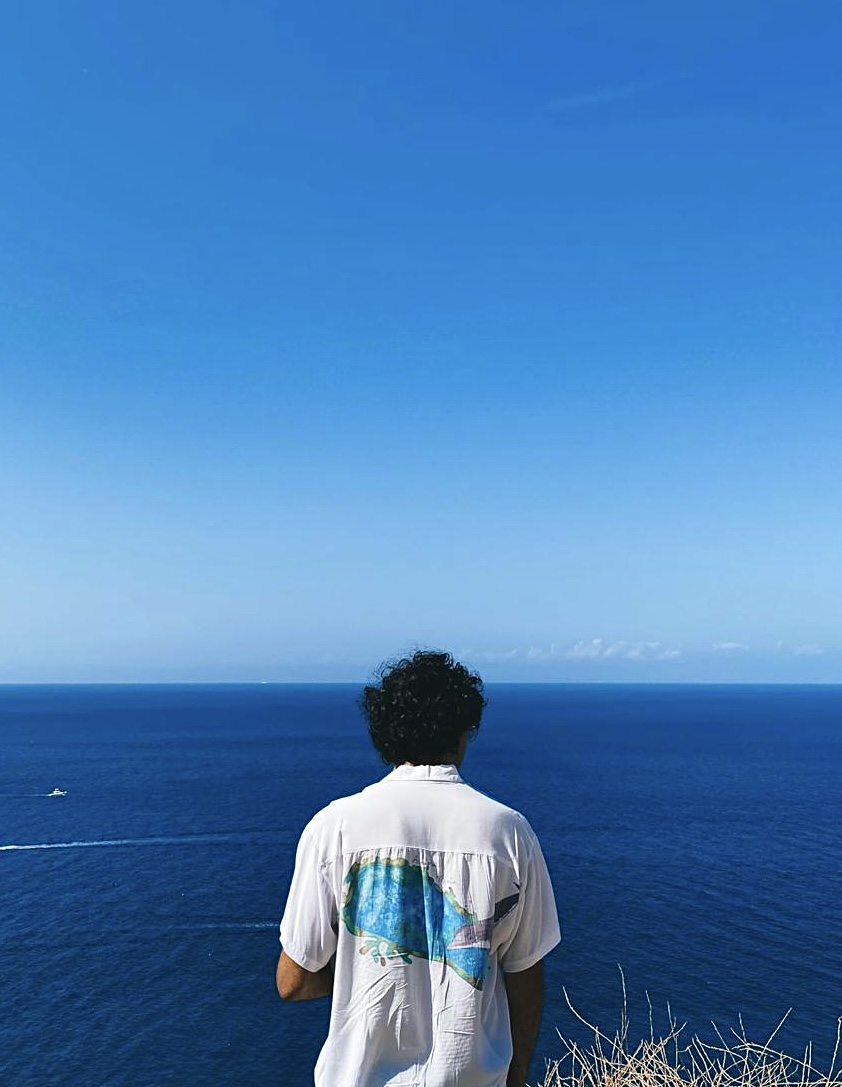 SONGWEB: Could you define briefly the objective or purpose of your work?
RICCARDO: I like to think that through my music people can find peace and feel intense feelings. Often when I play people feel very emotionally involved, and that for me is the greatest satisfaction because it means that something has passed to them as well.
What could be more beautiful than playing and feeling that the other person understands you? I think that is the greatest satisfaction.
SONGWEB: Do you have any artist relationships, and how do they help you?
RICCARDO: Yes. I especially thank the artists and people who helped me in production and support. I often thought I didn't want to release some songs because I found them lacking in punch, but thanks to the help of the people I collaborate with, I was able to improve and make my pieces better. I believe that collaborating and listening to music together with people with whom you share this passion is essential to be able to grow personally and make your music better.
SONGWEB: Describe how we can help you advance your career.
RICCARDO: I would like people to be able to listen to my songs by somehow understanding the meaning themselves. I often got messages from people telling me that they felt different feelings while listening to each tune, and this I think was the greatest satisfaction.
I would like to reach more people who feel the piano as I do. Who are willing to close their eyes and be carried away by the music while listening.
SONGWEB: What have your critics and collectors had to say about your work?
RICCARDO: Those who love my music make it very clear to me that they want more. Those who don't love it make it clear that they don't want to be a part of the journey. Both are completely fine with me. One of the greatest satisfactions is when other artists ask for my scores.
SONGWEB: How do you hone your abilities?
RICCARDO: I have a playlist called "Music That Inspires Me." I think listening to artists that inspire you and playing with the idea of expressing and releasing your mood is the key to everything.
Overall, I believe the piano to be the track's main instrument because it dominates and drowns out throughout. This instrumental piece is magical and nearly feels divine to the listeners.
Listen to "Tenth" by Riccardo Pietri on Spotify and let us know your thoughts. Cheers!
You can follow Riccardo here for more information.