Chris Walker and Tim Gibbon are a musical duet, La Palma located in San Francisco and Washington, DC. They launched their self-titled first album in April 2019, followed by a song named "Swept Away / Holiday" in December. In 2020, the pair also released the tracks "Ohio," "Infinite Bounce," and "Sábado." In anticipation of their second full-length album, "Moonflower," was published as part of their repertoire in April 2021. Their music is made in a correspondence style, with recordings passed back and forth to create rich pieces based on ordinary noises and experiences. La Palma returns with "Sangue Latino," a cover song released on August 5th of this year.
This single is La Palma's cover of "Sangue Latino," a song originally recorded by the Brazilian group Secos & Molhados in 1973, and it holds a special place in the hearts of Chris Walker (one-half of the musical duo La Palma), who grew up listening to it with his mother, who is originally from Brazil. The lyrics address Latino and Brazilian identities, as well as the legacies of conflict that they embody.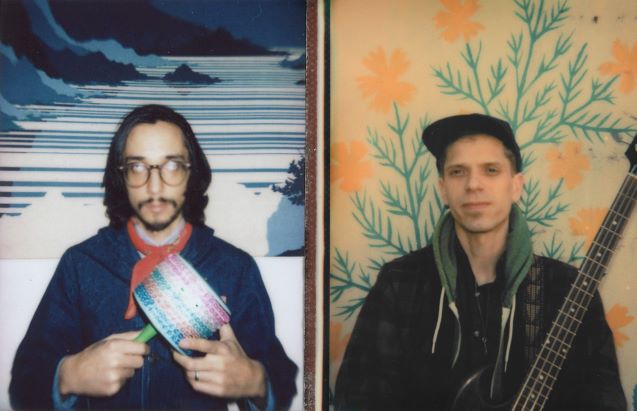 This rendition of "Sangue Latino," recorded in tribute, takes a panoramic perspective to the song, mixing layers of acoustic and electric guitar, bouncing bass, whirling keyboard, and discovered noises with Walker's silky vocals. The music swirls with tastes of psychedelic folk, tropicália, and dub, producing a distinctive Brazilian-inspired Psy-fi-folk sound, mirroring the ways that identities and memories entwine over time.
The beginning riff of the song is a beautiful blend of electric and acoustic chord changes. The bass work's tone quality is smooth and precisely matches the melodies. The gorgeous floating swirling piano melodies over the current proposal are then played.
La Palma has attempted here, and I'm compelled to be honest. The duo's rendition of the song preserves the original's beauty while putting their twist on it, and I am grateful for the opportunity to listen to this excellent creation.
Listen to "Sangue Latino" by La Palma on Spotify and SoundCloud and let us know what you think. Do well to check out the video of the song with the above link also. Cheers!