Maijah is a Portland, United States musician who has been composing music and performing her entire life. She formally began publishing songs in 2021. In the end, she amassed over 3 million Spotify and Apple Music streams in just a year and a month. She eventually published her debut EP "Star-Fairy" last month, with six exquisite songs totaling 18 minutes and 10 seconds. In the EP, she introduces us to several tunes from various genres.
Maijah, the artist behind this EP, is presenting all she has to offer through the use of the six tracks on this EP. The solo performer produces somber but raging voices with different moods. Her musical proficiency elevates her singing and composition to unimaginable heights. The album flows well as a whole, with each song showcasing vibrant production and remarkable singing harmonies.
The EP begins with "Sparkly," with its glitchy musical textures and vocal harmonies that carry a bit of spring air to your senses. This song also wonderfully encapsulates Maijah's brand of interesting new pop. The opening's peaceful vibes have a major pop influence, which is sensed in the rich soothing, and organic sounds of the instruments.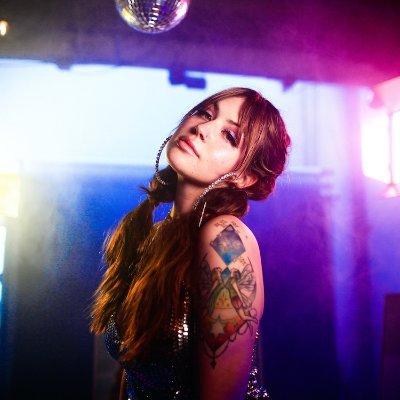 "Cinnamon," the EP's second hit, combines exquisite acoustic guitar interplays with electronic bass beats to create a Latin-pop mood. Maija's voices have a floating quality to them that envelops your senses. There's a great interplay between the melody and the vocals that enhances the tale she's telling with harp sweeps that give the song a new coat of paint.
"Autumn Vibes" follows next on the EP. This song exemplifies Maijah's sound at its most ethereal, incorporating background rain and thundering noises to create the musical equivalent of a dreary yet pleasant day. It's somber yet not depressing. Maijah is looking forward to the change of seasons and the conclusion of the year. The enormity and personal vocals settle around you before going into a soothing flow that draws you to the vocals, while easily bringing you through the tune.
Now, the fourth song from "Star-Fairy," "tightrope," adds a distinct mood to the EP with an ambient touch. In comparison to the touch of the initial tunes, the guitars have a gloomy flavor to them, with a touch of psychedelia. Artistically, it refers to being so lured by love that you're prepared to hang on to every favorable indication, even if the love isn't necessary, and Maija's vocals appear solitary and vulnerable against the musical simplicity.
"My Time," the fifth song on the EP, is pure pop that exudes confidence. It has a forward motion that pulls into your back, bringing you into the general flow of the song. Maijah in this song has a cinematic approach that always grows and keeps the listener interested. The lyrics provide lovely imagery that flows through your senses to bring the track's lights and colors to life.
Finally, "Magnetize" brings the EP to a close, beautifully tying together the pop and R&B components that run throughout. The lines are incredibly detailed and exude boldness. A popular rhythm is used in the song. There are compelling synth melodies and layered harmonies that match Maijah's delivery style.
If you love to feel like you are living in your Main Character Era, or if you're a fan of musical icons like Doja Cat, Sabrina Claudio, Billie Eilish, Frank Ocean, Adele, or Lana del Rey, you will no doubt have the entire "Star-Fairy" EP on repeat!
Listen to "Star Fairy" by Maijah on Spotify and let us know what you think. Cheers!
Tracklist
1. Sparkly
2. Cinnamon
3. Autumn Vibes
4. tightrope
5. My Time
6. Magnetize