Rain Bice is a fourteen-year-old enthusiastic singer and songwriter and musician from Pitt Meadows, Canada. Rain Bice is impacted by music from a young age and finds inspiration in Billie Eilish and Melanie Martinez. Their music can be defined as Alternative-pop/Indie rock. Rain Bice's debut song, "Paper Cuts," which was published on April 22nd this year, has already entranced listeners with shimmering and heavenly bell details with panning frequencies. Their goal in life is to spread awareness and help others with mental illness through music.
Rain Bice's "Paper Cuts" is a symbolic song about Rain's struggle with internalized negative ideas and self-harm. Their music is so distinct that it doesn't feel like a classic song, but rather storytellers showcasing their narrative ability. "Paper Cuts" is a metaphor for the problems of self-harm, mental illness, and bad thinking.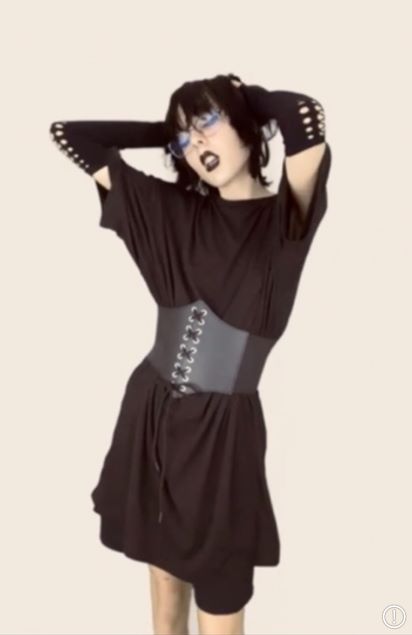 Rain Bice begins with a gentler tone that is dreamy and floating. They continue their vocals on display, with heartfelt lyrics. Even though the lyrics are about the challenges of mental illness, you are treated to delicate rhythmic rhythms and gorgeous melodies that make the song lively. I adore Rain Bice's voice because they demonstrate tremendous control over their vocals as well as the composition of their song.
"Paper Cuts" is a song that listeners are likely to enjoy because of its purpose and relevant content. I appreciate how well-produced this music is and how hard Rain Bice has worked to be this amazing at what they does. Anthony Anderson mixed the vocals and music for the song, which was produced in partnership with him.
Listen to "Paper Cuts" by Rain Bice on Spotify and watch the video with the above link and let us know what you think. Cheers!
Notable Lyrics
Your paper cuts are in my mind
I think about them all the time
Your words leave red lines in my mind
And on my skin yet you still lie