Strongly influenced by the 80's new wave, dark wave, pop, reggae, and Latin music, Joshua Martin is an English & Spanish Songwriter from Los Angeles who at the age of 10, discovered that he could write music. And, even though he does not play any instruments, his use and mix of real instruments, computer instruments, and stock sound to produce his music sound intriguing, making him an exceptional composer. He has a new track out called "High Go Down," and he truly pushes his imprint with his intriguing sounds. "High Go Down" was released on November 11th, and I am proud to declare it the song of the year. Wanna know why? Explore the entirety of my article to discover out.
Opening with a pleasant and beautiful electronic beat that persists throughout the song, "High Go Down" is one of the few songs I've heard thus far with the loveliest entrance. It presents itself as something truly remarkable. It's an upbeat song with captivating soundscapes that will have you dancing in no time. Joshua has created a musically gorgeous song, with vocals that are both beautiful and incomparable with a wonderful flow that fits so nicely in the arrangement. Also, the beat is particularly effective as it wafts through our minds.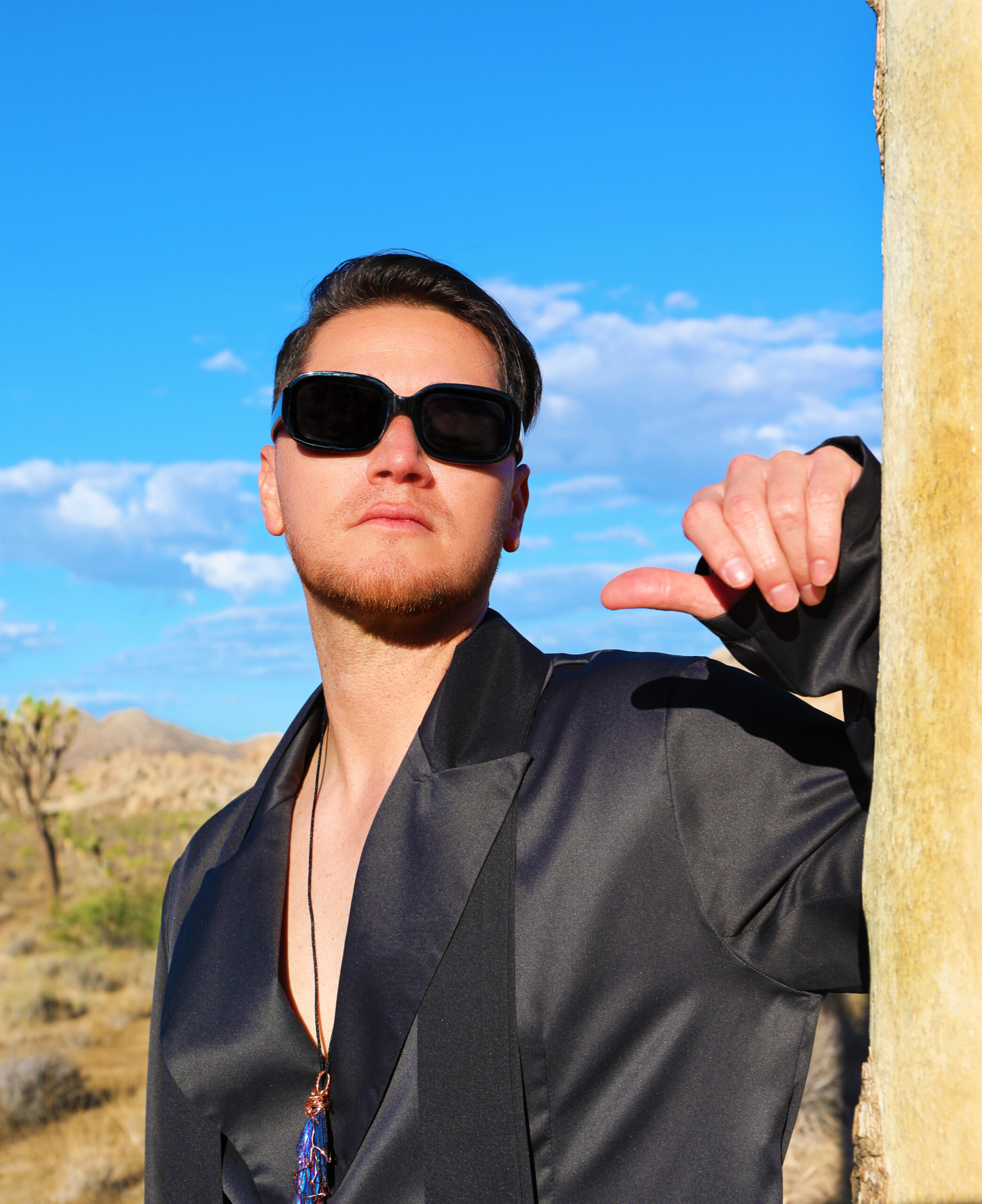 "High Go Down" is an uplifting song in which Joshua speaks about music giving him life and a full feeling. Also, the tune has a pleasant feel-good feeling that lifts people's spirits. The synthesizers, as well as the drums, play an important role in generating the sound. Attenuating the energy and shaping it to produce something desirable. While the electronic and synth melodies pacify the ears, the lyrics penetrate deeply into the flesh. The melody is infectious and lingers in your head right away. "High Go Down" is a one-of-a-kind song.
Overall, "High Go Down" is an upbeat tune. With this song, Joshua Martin will undoubtedly awaken the eyes of his admirers. It sounds melodic and lyrically equal with an excellent voice quality that provides a completely new mood. Joshua is a whole combination of lyricism and performance that he loads with all of his emotions. The production too is top-notch. And the perfect combination of his melody and flowing is what makes the track unique. I would characterize it as a captivating song that leaves a lasting impression on the mind.
Listen to "High Go Down" by Joshua Martin on Spotify or SoundCloud and let us know your thoughts.
Notable Lyrics
When I put a drink in front of you
I'm scared of all the things that you might do
You run away a million miles from here
One of many things you always do
I try to follow but my pride won't
And then I wonder if you've been here
I swear to never put a drink in front of you
You can follow Joshua Martin below for more information.