Sky Olson is a Utah-based award-winning songwriter. Sky's self-produced music is a diverse blend of ideas and genres kept together by a shimmering, airy ambiance. "Cruise Control," his latest song, is equal parts The Police and John Mayer, with lush guitar and multi-layered synthesizers and harmonies forming a vivid image. Sky Olson's lovely piece "Cruise Control" was published on August 6th of this year.
Sky Olson, a two-time winner of the John Lennon Songwriting Contest and a semi-finalist in the International Songwriting Competition, is influenced by Ed Sheeran, Bruno Major, and John Mayer. He performs live with his five-piece band and hopes to release additional singles shortly. His most recent track, "Oxygen", has received worldwide acclaim and has received over 100,000 Spotify plays.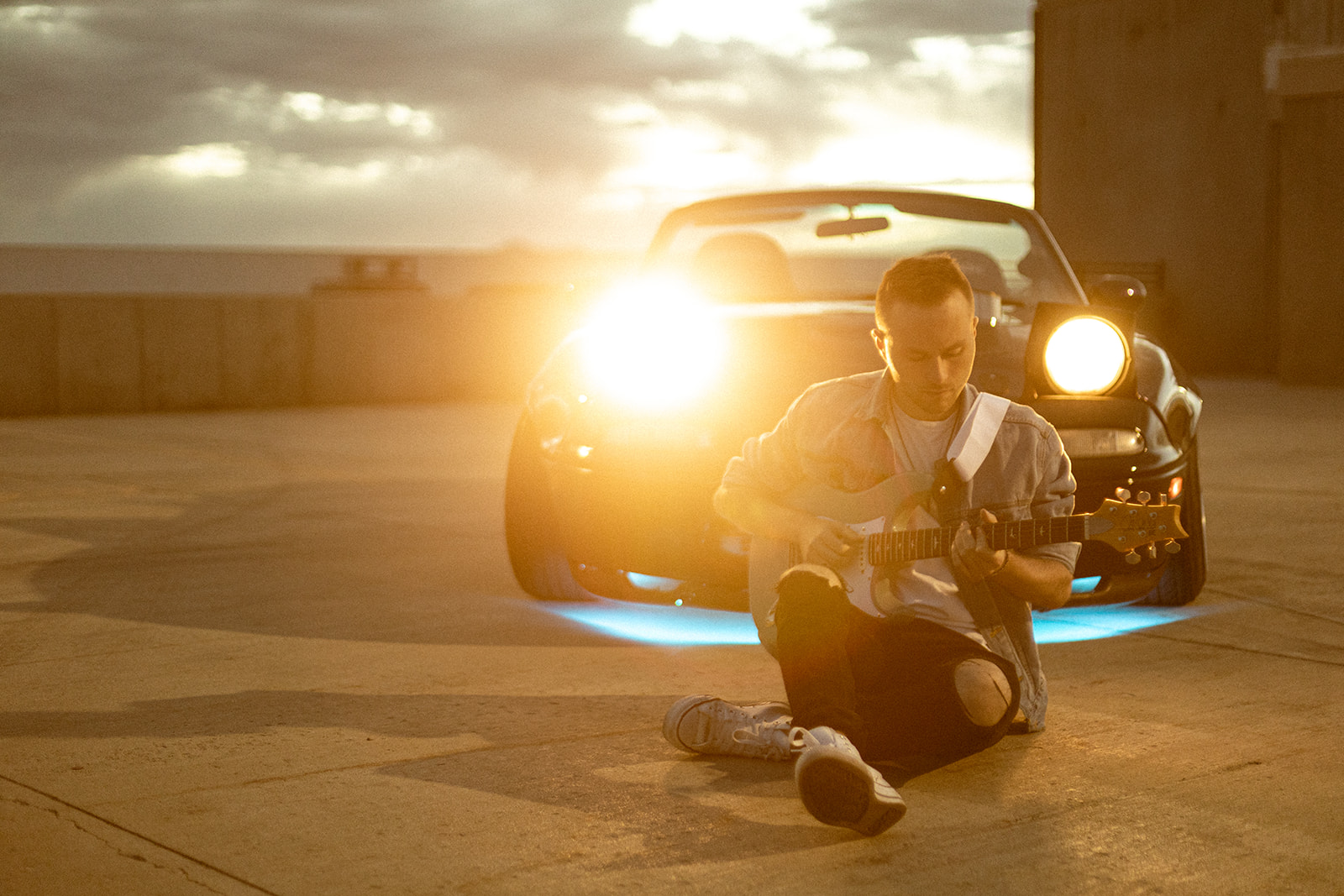 Sky's latest composition, "Cruise Control," puts his take on the genre and creates a sound that can be appreciated anywhere. The song opens with an 80s synth, which is followed by an interesting beat over which Sky delivers refreshing lyrics. Sky has picked instruments and sounds that complement one other extremely well, resulting in a somewhat lively beat that's both relaxed and danceable. The song has a smooth electric guitar playing over funky bass, with Sky's vocals sitting definitive in the balance.
Sky appears to be singing about his love in the tune. The lyric "I'm on cruise control, sleeping at the wheel, and could lose control" expresses Sky's ease and control over his relationship, but he also acknowledges the potential of losing his path. The catchy melody of the chorus carries the music until the bridge part, where he switches things up slightly.
I'm taken with the song's overall production and the inclusion of nice melodies underlying the mellow electric guitar chords that perfectly compliment the voice. Every layer merges easily and perfectly into the next,  allowing us to imagine what his voice is conveying.
Listen to "Cruise Control" by Sky Olson on Spotify and let us know what you think. Cheers!
Notable Lyrics
I'm on cruise control
Asleep at the wheel
I might lose control
And the heart that you stole
It can never be broke
Cuz trust me I've been down that road
On cruise control
I'm on cruise control
You can Follow Sky Olson here for more information.