Ubiquity Machine is a Washington, DC-based band led by Dan Marsh (the Rabbit) and Howard Rabach who have been creating and playing Alternative/Indie music in the DC Metro area for over a decade. They exhibit their acoustic-guitar-driven, expressive sound in their songs, and they communicate their views by means of proficient lyrics and enthusiastic performances. Their new single, "Radio," which was released on March 17th, serves as an emotional and informative meditation on the problems of existence in the world, while also tackling the theme of ubiquitous technology and its effect on our daily lives. "Radio" is a significant work of music, and I am honored to share my thoughts on it with you. Read on to find out what I have to say.
The song begins with a spoken word that echoes out into beyond and is quickly followed by sparkling acoustic guitar strums which serve as an essential component to genuinely contribute to the mood. It offers a harmonic framework for the song, while the tempo and rhythmic percussion patterns keep us interested. The singer's voice is then introduced in a nice manner, which contributes to the mood being lifted with exceptional vocal performance as he digs deep into the managed, controlled, and manipulated nature of people's particular experiences. "Radio" is a gripping tune, and the imagery expertly expressed in the lyrics may strike a chord with you.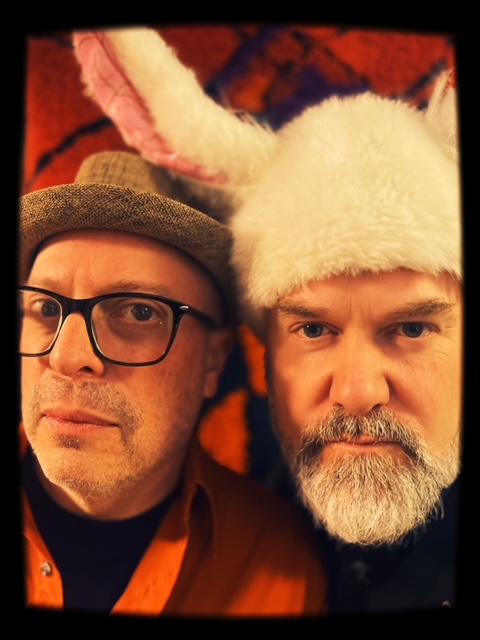 When it comes to the extraordinarily well-written lyrics, "Radio" provides a striking depiction of the current world, where the media's constant influence molds our thoughts, wants, and actions. So, with lyrics like "better do what the radio told you," the band emphasizes the temptation to comply and obey the media's mass narratives. This song clearly depicts the battle for survival as individuals are forced to traverse a terrain where their own experiences are regulated and altered. The singer's expressive and strong voice wonderfully captures the intensity and dissatisfaction in the song's message. I love how each phrase is communicated with such care, making the song so comprehensive and an experience that genuinely transports us to the band's dimension of the world we dwell in.
Musically, "Radio" has a captivating mood that complements its topic nicely. The gorgeous melodies, supported by an acoustic guitar, a distinctive bass line, and synthesizers, create a pleasant aura that remains throughout the tune. The band's creative usage of these aspects, as well as their outstanding performances, add to the overall atmosphere.
Overall, "Radio" is a provocative song that deftly tackles the fight for survival in contemporary society. Its strongest feature, in my opinion, is that it serves as a reminder to consider, rebuff, and assert our individuality in the face of the modern world's all-pervasive influence, but what really sets this sound apart is the band's skill at evoking emotion through their compositional approach and songwriting. This will keep us engrossed in the music for a very long time, and the image the song may imprint in our minds will keep us coming back to the tune. Ubiquity Machine's "Radio" is undoubtedly a success, and I can't wait to hear more from them given their focus on global issues.
Listen to "Radio" by Ubiquity Machine on Spotify or SoundCloud and let us know your thoughts.
You can follow Ubiquity Machine here for more information.