Until Antonio G, the creator, principal performer, and lyricist hire members to play live events, ZADAR is a Lansdowne-based solo band. He has been professionally active since January of 2020 and has received countless great reviews and press pieces, but currently, he is being discussed on songweb.net regarding "Julie," a single he published on July 10th of this year.
Zadar's "Julie" has a terrific mood and is riveting throughout. The singer's captivating voice lures the listener in. While drawing inspiration from The Sisters Of Mercy, The Cure, Anything Box, New Order, and others, Antonio crafts a three-minute long tune with a sound that combines old-school goth rock with post-punk. The tempo is tremendous, and the production concept is phenomenal. The classic rock riff timbre at the start of the music is quite enticing and perfectly matches the ambiance.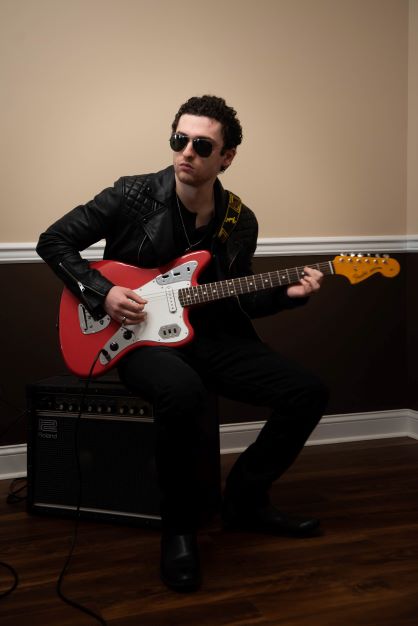 "Julie," written and recorded by Antonio G, was initially composed for someone he previously had a crush on. He debated whether to release this tune at all because of the significance it formerly carried and the bittersweet sensation it gives him whenever he listens to it. It seemed wrong to shelve this tune because he'd always enjoyed how the music turned out.
Instrumentally, the song's use of synthesizers, guitar, and percussion creates a misty atmosphere with a wealth of superb production elements. The percussion tones blend in beautifully with the overall audio design, and the groovy guitar arpeggios and gentle use of the synths retain the sound fascinating. The bass is firm and precise, with profound strong backing. James Sinclair produced and mixed this piece.
Listen to "Julie" by Zadar on Spotify and let us know what you think. Cheers!