Hailing from Atlanta, emerging songstress Ari Raine is already a sensation. She makes songs out of clarity and honesty thanks to her knack for composition and those charming vocals as it embodies deep affection. With a unique sound that dances between early 2000s RnB, hip hop, and pop music, Ari Raine's songs speaks to a personal experience and gives her audience a chance to see into not only her mind but her heart. On October 21st, she released her debut EP "Just To See Me Fall," which has five songs and runs for 14 minutes and 13 seconds. The five tracks on the EP sound quite solid and feature a lot of melodic diversity. Here's what it entails:
To begin, "Just To See Me Fall" begins with the opening tune, "Gas Light," which keeps you captivated by her enthusiasm. "Gaslight" opens with gentle piano notes that are complimented by Ari's sensuous voice as she gets to the heart of the song with such marvelous lyricism. This song is lyrically oriented, with great care and diligence spent on authorship, and the orchestration beautifully complements the zeal with which the lyrics are delivered. "Gas Light" is also Ari's debut single
"Good Enough," the EP's second single begins with delicate guitar arpeggios that complement the piece brilliantly. When I first heard this song, I was drawn in by the title since it's intriguing to discover how the music wonderfully conveys the theme while disclosing the song's plotline. Ari Raine shares her relationship with her partner who led her on while they were together. Because the sound setting and Ari's performance were "good enough," to captivate us, this song had the right title.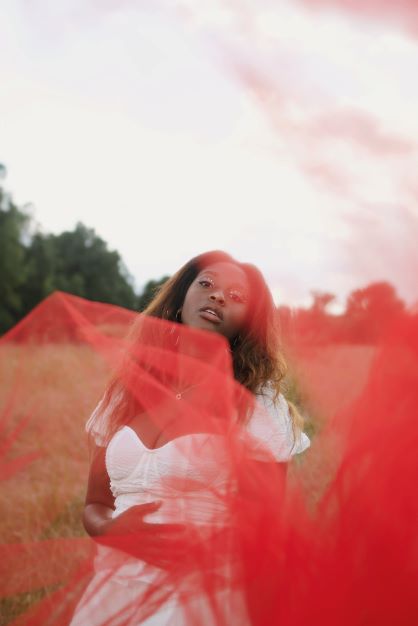 The third single, "Wasn't The Only One," is stunning on its own. The opening piano melodies are delightful to the ear and keep listeners absorbed in the song's realm. It is written precisely to a promise made by Ari's partner made to her, making her feel she was the only one cherished by him, but she subsequently discovered she "Wasn't The Only One."Ari Raine's vocals are sparkly and light, perfectly complementing the lyrics. This song is memorable.
The fourth track is the title track "Just To See Me Fall," and I love how it started with a variety of nuances that progressively evolved and incredibly packed with so much emotion and ferocity. The entire ambiance of the song is wonderful, and she displays great desire and comfort with her singing. Ari Raine communicates herself in a much more refined style in this composition.
Finally, "Not Lost" closes the EP in a great manner, grabbing attention with an excellent rhythm and lyrics that enrich the song. The words are eloquent, and Ari's vocals shine out like a diamond. The song, specifically, leaves listeners with a perfect atmosphere that is worth keeping forward with. The vocals and production work well together on this tune.
"Just To See Me Fall" is a dedication to Ari Raine herself who graduated from college during a pandemic. It is a 5-track EP that captures the transformation that everyone goes through after graduating from college and entering adulthood. Overall, the EP's vibrancy is critical for keeping us all involved, and it is superbly maintained with the lyrical themes maintained. The songs have significance and depth that will stay with us for the rest of our lives. The songs are both lyrically and musically creative. The productions are top-notch. With this EP,  Ari Raine has created an atmosphere surrounding her tunes that will mesmerize you.
Listen to "Just To See Me Fall" EP by Ari Raine on Spotify or SoundCloud and let us know your thoughts. Cheers!
You can follow Ari Raine here for more information.