Parjam Parsi is a pianist from Yerevan, Armenia, who had an early enthusiasm for music, particularly the piano, and committed his youth to learn the instrument. He absorbed himself in the styles of classical composers from previous eras as well as modern composers using considerable practice and research. His musical training and experience have given him a great ear for numerous musical styles, which he has incorporated into his musical creations. As a gifted and diverse artist with a profound love for the art and history of music, Parjam on the 11th of August 2016, released his 12-track piano instrumental album, "Empty Spaces" which appears to be a heartfelt and emotional album that deals with the themes of grief and loss based on its focus of a man, grieving for a woman he loves. Parjam's skill is obvious, and it is brilliantly shown in this album. So, like I always do, I contacted Parjam Parsi and had an online chat with him to learn more about his competence and personality. So sit back and relax as you listen to our discussions accompanied by tranquil and lovely piano soundscapes.
PS: Don't be stunned if this warmed your heart; it surely did mine.
Songweb: Can you tell us a little bit about the inspiration behind your latest project?
Parjam Parsi: Well, it was based on a play I wrote long ago.
Songweb: How do you approach the creative process when creating new works of art?
Parjam Parsi: Because I am never satisfied with my artistic products, I typically work 14-16 hours a day. During this process, if I find something interesting, I'll record it. To be honest, I record everything. When I want to make something, I'll listen to them all and use them in different variations. Like developing a motif…
Songweb: Can you share with us a particularly memorable moment during the making of this project?
Parjam Parsi: Because of the grotesque side of the story, I tried to avoid stating any specifics in the story. The story concerns what defines happiness and whether or not everyone needs or deserves happiness. One night during the performance the moment when the main character recalls why three graves are in front of his house I heard someone say "Oh god I saw this show 5 times to realize what happened to this family". He whispered they are psychopaths 12
Songweb: What message or emotion do you hope to convey through your art?
Parjam Parsi: A personal message is all that matters. I hope someday humanity will look at history and avoid making the same mistakes that happened for thousands of years.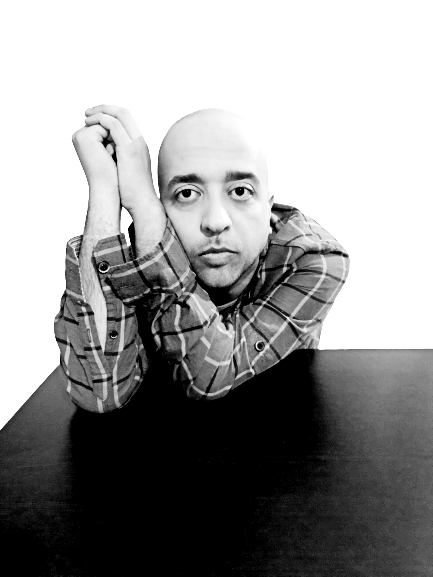 Songweb: Can you describe how you incorporate your personal experiences into your work?
Parjam Parsi: I try not to let any personal or social experiences affect my work. However, whether you like it or not, you can follow the path of sorrow related only to our region in most of my works. This is like other artists.
Songweb: How does your latest project differ from previous works you've created?
Parjam Parsi: They all look the same to me and I do not like them all equal 🙂
Songweb: Lastly, what are your plans for your artistic journey and where do you hope to take your work in the future?
Parjam Parsi: What defines the future in our time? It's getting close to the end 🙂 An angry middle-aged man.
"Empty Spaces" is an album that embodies the essence and purpose of music by implying a personal and intimate connection between the artist and the subject matter. It's a touching and highly personal record that will certainly speak to listeners who have suffered loss or are dealing with heartache. Those who enjoy genuine feelings in music will appreciate Parsi's honest and passionate approach to the subject. Overall, "Empty Spaces" is a well-crafted album that I adored right away; the productions are excellent, and the tones of each song are pleasing to the ear.
Listen to the "Empty Spaces" album by Parjam Parsi on Spotify or SoundCloud and let us know your thoughts.
You can follow Parjam here for more information.