S J Denney is an Essex-based singer-songwriter who fell in love with music at a young age after discovering vinyl versions of The Beatles' White Album and Neil Young's Harvest. S J has already released two songs and an EP this year, and he has now moved on to his new project, which begins with the single "A Silent Scream," an airy and hallucinogenic indie rock music released on July 29th to strike listeners directly in their sensation.
S J has performed in various bands, duos, and now as a solo artist. These endeavors have seen him gig across the United Kingdom and the Republic of Ireland.
"A Silent Scream" is a pleasant, tranquil melody with a dreamlike vibe to it and a tremendous amount of good energy that flows through the song. The song begins with S J Denny's wonderful voice and delicate and charming keys and acoustic guitar that creates the tone and S J Denny has a solid voice that the listener quickly recognizes.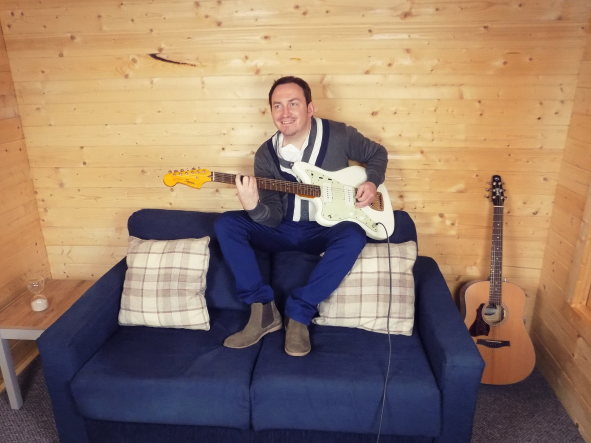 The plot of "A Silent Scream" is a song about a person who appears cheerful on the outside but is secretly burning on the inside. Desperation might appear subtle to the untrained eye at times. This song is a sincere homage to the downtrodden, with S J Denny's trademark signifying the vitality of his effort.
The song is an exhilarating blend of melodic guitar picks, gentle drumming, soaring vocals, and calming musical components. S J Denny has crafted the song so skillfully that it will undoubtedly melt the listener's heart. The creative elements are excellent, and the song stands out from the crowd thanks to its smooth drum pattern and clever kick picking.
Listen to "A Silent Scream" by S J Denny on Spotify and let us know what you think. Cheers!